Speed up arms deliveries to Taiwan: U.S. representatives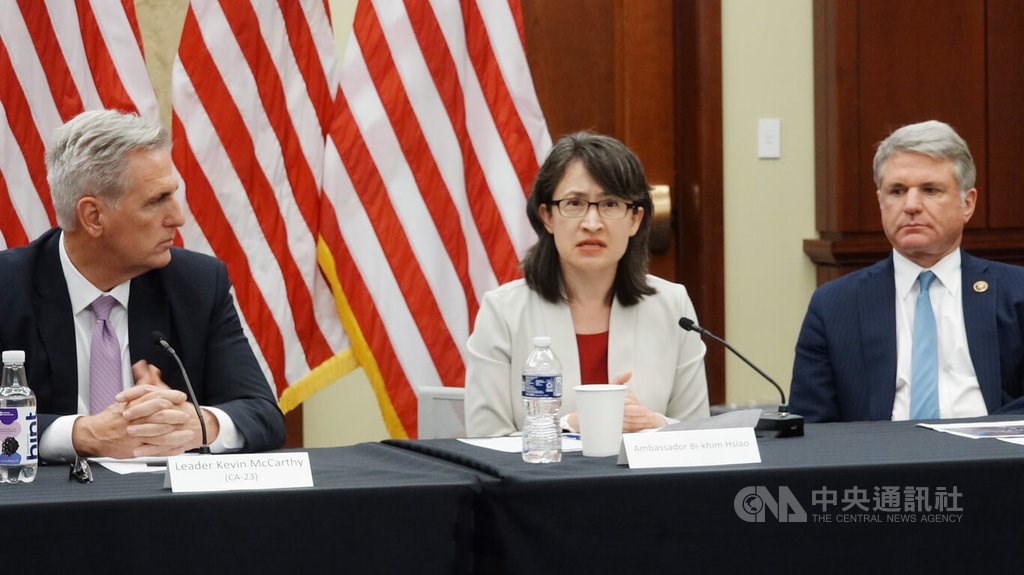 Washington, July 20 (CNA) Several United States House representatives discussed on Wednesday strategies to help Taiwan in the face of China's increasingly aggressive behavior, with a focus on urging the administration to expedite the delivery of arms to the island nation.
As the Communist Party of China (CPC) continues to act like an aggressive dictatorship, the U.S. must work to deter its aggression against Taiwan before it turns into a conflict, House Republican leader Kevin McCarthy said at a roundtable discussion.
McCarthy told the meeting held by the Republican-led China Task Force in the House of Representatives that strengthening ties with Taiwan remained a focal point of the group and proposed several solutions to empower Taiwan on the world stage.
He suggested that the U.S. consider increasing arms sales to Taiwan, inviting Taiwan to participate in training exercises like the Rim of the Pacific, or RIMPAC -- the world's largest international naval exercise -- and allowing Taiwan to display its symbols of national sovereignty in the U.S.
Representative Michael McCaul urged the Joe Biden administration to speed up the delivery of arms packages whose purchases have been approved by the Congress to Taiwan.
"We need to do everything we can to arm Taiwan now," said McCaul, adding that the U.S. should not make the same mistakes as it did with Ukraine in that it only provided Ukraine with weapons after Russian's invasion.
The partnership between the U.S. and Taiwan "is more important than ever" at a time when Taiwan faces growing aggression from the CPC, because Taiwan is an important ally of the U.S. and a friend in freedom, democracy, and global health security, said Representative Young Kim.
Taiwan's top envoy to the U.S. Hsiao Bi-khim (蕭美琴) was also invited to join the discussion, to which she expressed gratitude for the opportunity to further engage with members of the U.S. Congress.
Over the last two years, the China Task Force has effectively raised awareness and brought to light the behavior of the CPC around the world and the challenges China poses to the international order, she said.
The steadfast bipartisan support from the U.S. Congress for Taiwan has been crucial for maintaining peace and stability in the Taiwan Strait, she added.
"The threat we are facing is increasing; therefore we certainly need to enhance our cooperation on many fronts and we hope to continue to deepen that cooperation," Hsiao said at the meeting.
(Chiang Chin-yeh and Shih Hsiu-chuan)Enditem/HY