China urged to allow Taiwanese Lee Meng-chu to return home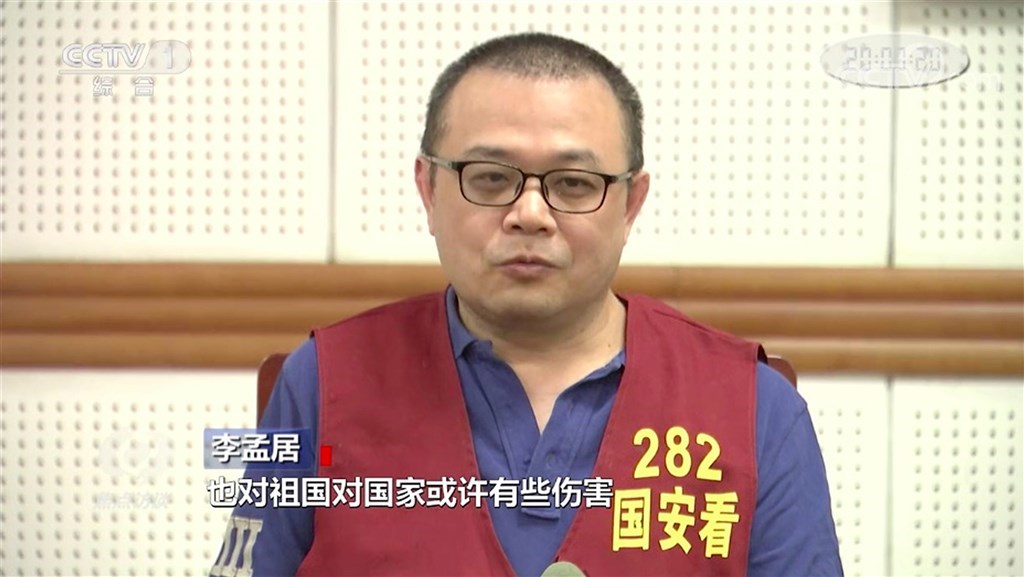 Taipei, May 11 (CNA) Relatives of Taiwanese businessman Lee Meng-chu (李孟居), who has reportedly been released from Chinese prison but banned from leaving the country, have called on Beijing to allow him to return to Taiwan as soon as possible.
A statement shared with the media Wednesday by the Taiwan Association for Human Rights and co-signed by Lee's cousins Lee Meng-hsiu (李孟修) and Lee Shu-fang (李淑芳) called on Beijing to "set Lee free" as soon as possible so he could return to Taiwan and be reunited with his family.
Taiwanese media reported in April that Lee had been released from prison after serving a sentence on national security charges, but that he had been banned from leaving China and returning to Taiwan.
China's Taiwan Affairs Office (TAO) confirmed on April 27 that Lee had completed his prison sentence, but said he was still "serving an additional sentence," without elaborating.
The office was most likely referring to the two years of deprivation of political rights that was reportedly also imposed on Lee, and should, according to Chinese law, commence after the end of Lee's imprisonment.
Lee, an adviser to Fangliao Township in southern Taiwan's Pingtung County, reportedly went missing on Aug. 20, 2019, shortly after he crossed the border to Shenzhen from Hong Kong.
After being accused by the Chinese authorities of engaging in illegal activities that endangered national security, Lee resurfaced on a Chinese state media television program in October 2020 confessing to the charge.
According to media reports, Lee was sentenced to 22 months in prison and deprivation of political rights for two years during a secret trial on a date that remains unknown.
It is unclear why Lee was targeted by the Chinese authorities or what had prompted his arrest and imprisonment, although Lee was reported to have taken photos of military drills in Shenzhen.
In their statement, the first public comment from Lee's family since September 2019, the two cousins stressed that Lee was just a regular businessman with limited contact with Taiwan's political parties who traveled frequently between Taiwan and China.
They said in the statement that despite almost three years passing, they still had no clue as to why Lee was arrested or what had happened to him.
Lee's case has caused "serious concern" among Taiwanese businessmen who have operations in China, the statement said, urging the Chinese government to stop stoking fear among Taiwan's business community or laying baseless accusations against ordinary people like Lee.
The statement was released a day after Taiwanese activist Lee Ming-che (李明哲) gave a press conference to talk about what he had gone through during his five-year imprisonment in China on subversion charges.
Lee Ming-che, who was also given an additional two-year deprivation of political rights, was released from prison on April 14 after completing his prison sentence, and he returned to Taiwan the next day.
Asked about Lee Meng-chu's condition, TAO spokeswoman Zhu Fenglian (朱鳳蓮) said Wednesday at a press briefing that the government would enforce the sentence regarding the deprivation of political rights according to law and based on the situation of individual cases.