CORONAVIRUS
/
Hon Hai's production in Zhengzhou unaffected by lockdown: MOEA head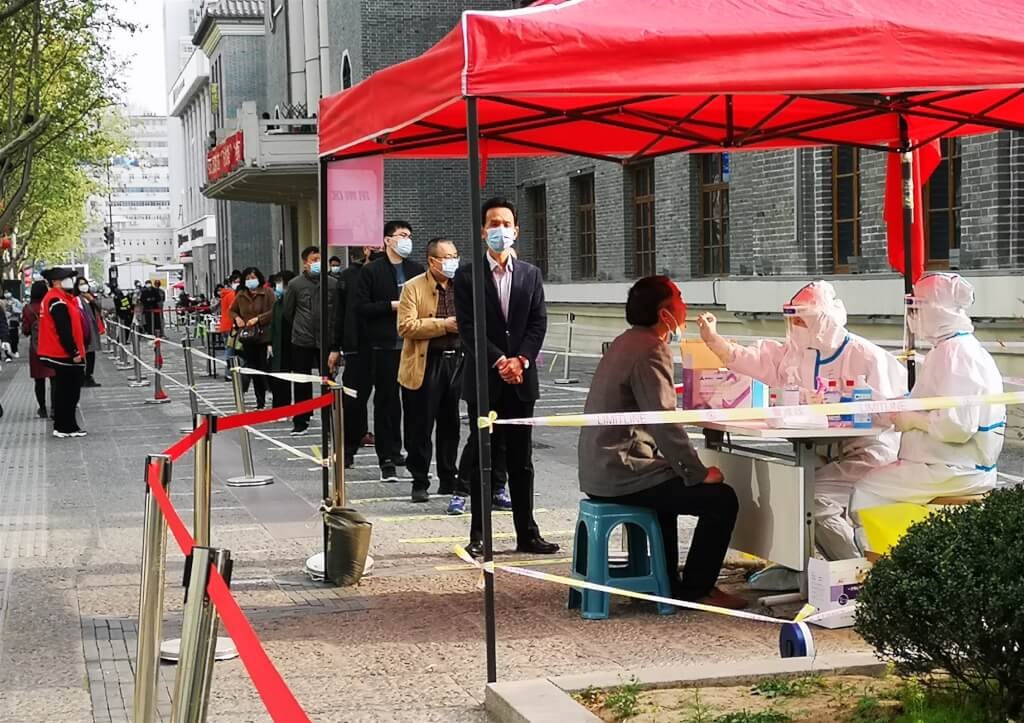 Taipei, May 4 (CNA) Taiwan-based iPhone assembler Hon Hai Precision Industry Co.'s production lines in Zhengzhou, Henan province, are still running normally despite a new lockdown in the Chinese city amid a spike in COVID-19 infections, Economic Affairs Minister Wang Mei-hua (王美花) said Wednesday.
Speaking with reporters on the sidelines of a hearing at the Legislative Yuan, Wang's comments came after authorities in Zhengzhou, with a population of about 12.60 million, launched a lockdown on Wednesday which is set to continue for one week and bars residents from leaving their communities.
In addition, Zhengzhou has ordered online learning in schools and remote work in both the public and private sectors to be implemented. The city also implemented lockdowns in several districts in April and earlier this year.
Wang said that lockdowns in several Chinese industrial cities have caused interruptions to industrial supply chains and raw material supplies.
But, the world's largest contract electronics maker, also known as Foxconn globally, is still rolling out products from its production lines in Zhengzhou under a so-called "closed loop" management system with employees living and working on company campuses, said Wang after her ministry checked with Hon Hai.
The lockdown in Zhengzhou has raised concerns over iPhone production as Hon Hai's production complex in the city is one of the most important smartphone production bases for Apple Inc., which unveiled the latest more affordable iPhone SE in March.
According to market analysts, Hon Hai's production complex in Zhengzhou is responsible for the mass production of iPhones, while its other production hub in Shenzhen, Guangdong province, is engaged in development and new product introduction (NPI) for the iPhones.
Before the lockdown was announced in Zhengzhou, local news media reported that Hon Hai had launched a massive recruitment campaign in the city as Apple's latest flagship iPhone 13 series was a hit on the market.
The reports said Hon Hai had also used the recruitment to prepare for the production of the next-generation iPhone 14 series, which could be introduced in September, in Zhengzhou.
The local news media cited South Korea's The Elec as saying that Apple had increased production of the larger iPhone 13 Pro and iPhone 13 Pro Max by about 10 million units for the second quarter. Hon Hai is the largest assembler of these two iPhone 13 models.
Hon Hai currently operates a broad production base in China with more than one million workers.
View All