Chinese aircraft carrier battle group enters Pacific: Japan military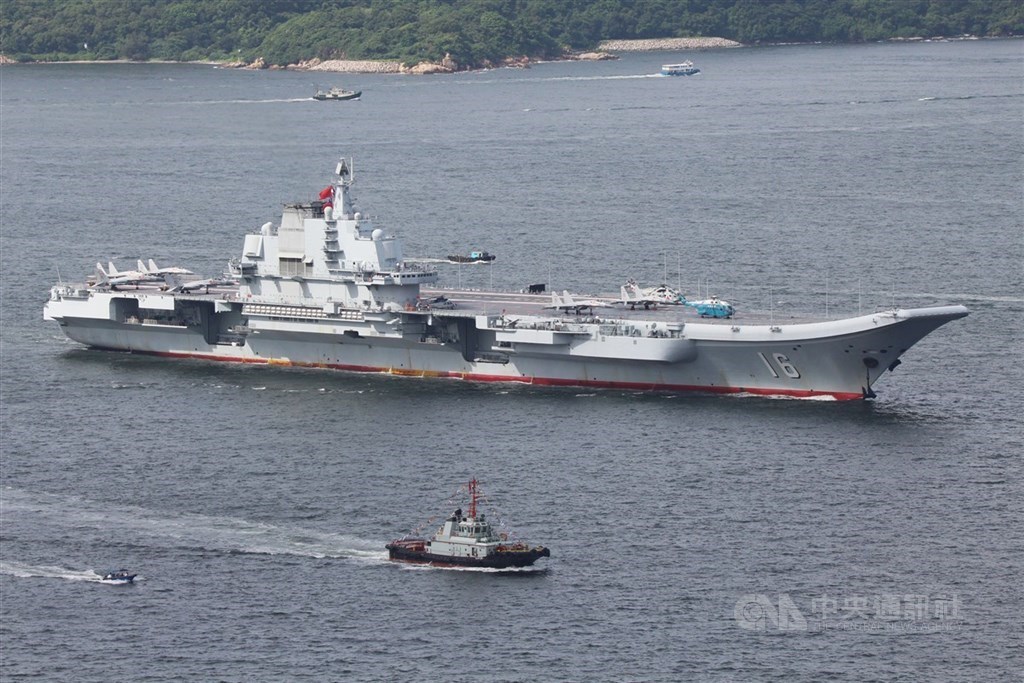 Taipei, May 3 (CNA) Taiwan's military on Tuesday said it had a clear grasp of the activities of nearby Chinese forces a day after Japan's Self-Defense Force said China's Navy had recently deployed an aircraft carrier battle group into the Pacific Ocean.
Military spokesman Sun Li-fang (孫立方) said Taiwan's military closely monitors Chinese military maneuvers in waters and airspace surrounding Taiwan, and would take "appropriate response measures," without elaborating.
On Monday, Japan Self-Defense Forces' Joint Staff Office announced that the Liaoning aircraft carrier and seven destroyers and supply vessels had left the East China Sea and passed through waters between Japan's Okinawa and Miyako islands before entering the Pacific Ocean.
PLA warships in the battle group included the Type 055 large destroyer Nanchang, the Type 052D destroyer Chengdu, and the Type 901 comprehensive supply ship Hulunhu among others, according to Japan's Self-Defense Forces.
On Monday, Taiwanese media also quoted local fishermen as saying they had spotted unidentified Chinese warships in the East China Sea while operating near the Diaoyutai Islands earlier in the day.
Local media reported that the PLA aircraft carrier battle group is expected to hold exercises at sea in waters east of Taiwan.
In response, unnamed military sources told local media that Taiwan's military has beefed up its combat readiness and is closely monitoring the drill.