400 reservists report for Army's 'toughest' training program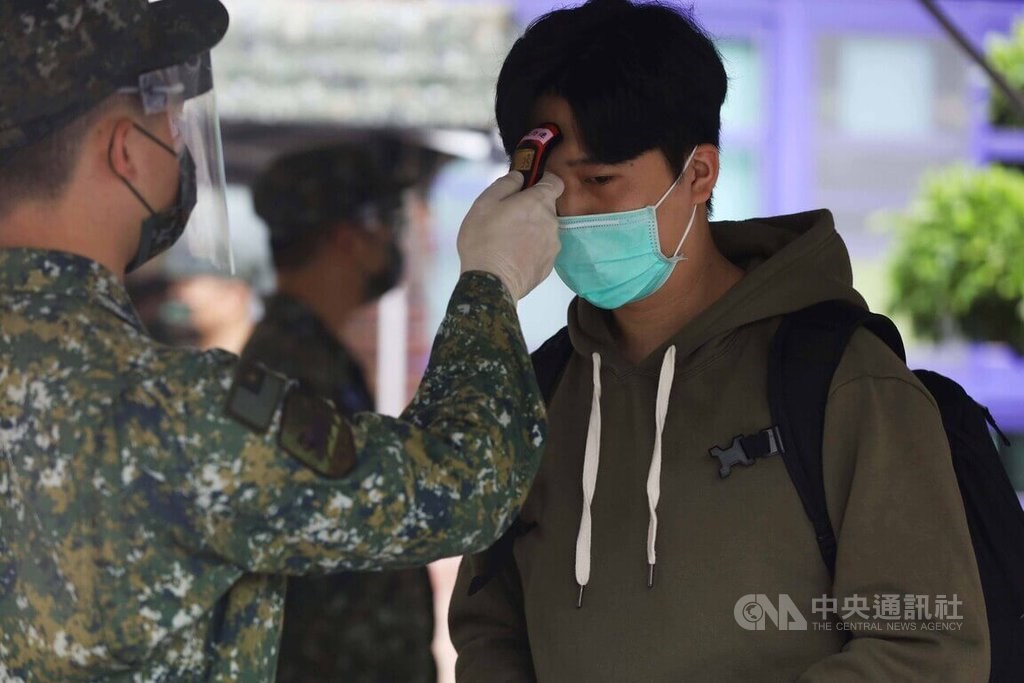 Taoyuan, March 6 (CNA) Around 400 reservists reported for duty at an elementary school in northern Taiwan's Taoyuan City on Saturday to begin a new, more intensified reservist training regimen dubbed the "toughest ever" in the nation, as the government tries to improve the combat readiness of the reserve forces amid rising cross-strait tension.
After reporting to the Shanjiao Elementary School in Taoyuan's Lujhu District, the reservists began a 14-day program simulating a scenario of defending a beach near New Taipei City's Linkou District (林口) should a war break out, according to the Ministry of National Defense (MND).
During the two weeks of training, all reservists would train for 10 hours a day, including a two-hour nighttime session, for a total of 136 hours, with no days off.
They will only be allowed to use their mobile phone twice a day, from 7 p.m. to 8 p.m. and from 9 p.m. to 10 p.m., the MND said.
Reservists will also spend more time on required combat training, such as shooting pistols, rifles and machine guns, to maintain their basic combat skills.
They will also undergo a 10-kilometer march loaded with full gear.
Compared with the previous format when reservists report to a nearby military base for such training, this time they will be spending part of their time camping outdoors.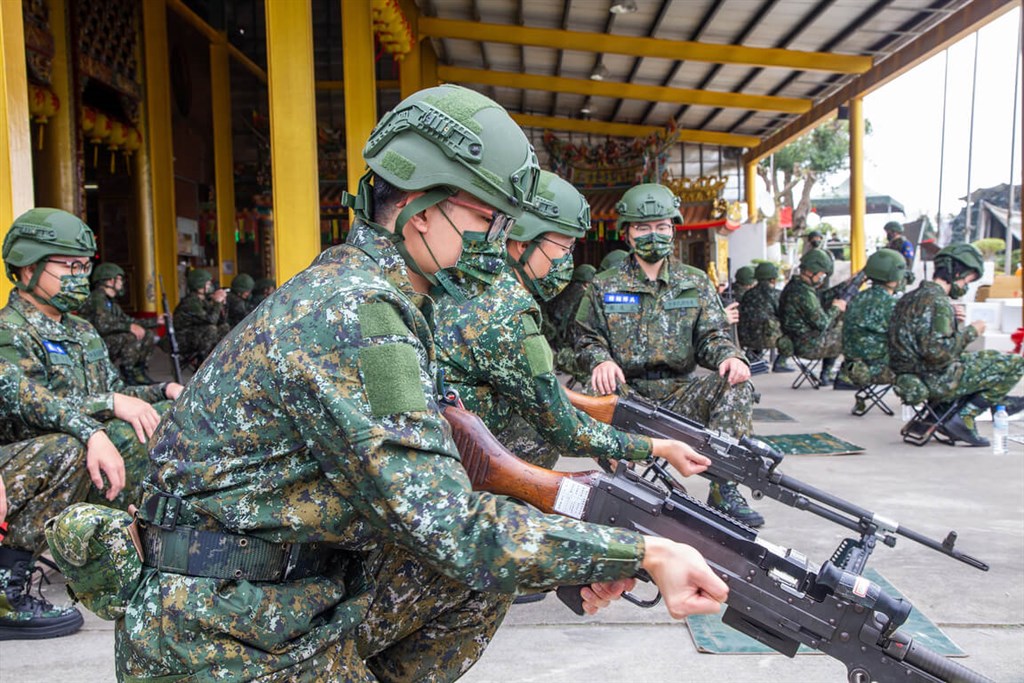 The MND said culinary specialists in the military will be cooking meals for them. They will also be provided with dried rations and ready-to-eat meal packages.
The training schedule -- described by local media as "the toughest reservist training in history" -- was intimidating to many.
However, the invasion of Ukraine by Russia demonstrates that tougher reservist training is necessary, according to Chen Ming-chung (陳明中), a 49-year-old ex-Army Major who has served 20 years in the military before retiring five years ago.
Chen is the highest ranking reservist among the 400.
"Somebody has to operate weapon systems should a war break out and since we are here, we might as well make the most of the training sessions," Chen told reporters.
Another reservist who refused to be named said the war in Ukraine made him believe that it is good to refamiliarize himself with how to fire a weapon.
He, however, said 14 days, which is about twice as long as the usual reservist training program, is too long.
Meanwhile, a reservist surnamed Peng (彭) was sent off by his girlfriend, who had tears in her eyes as the two said good-bye.
"I will miss him dearly," the girlfriend told reporters.
Peng said he felt "unfortunate" to be called up as he was only discharged from the military a year ago and has just landed a stable job.
The new regimen will be tested for the first three quarters of 2022 on around 15,000 reservists at 24 battalions and one company around Taiwan, according to the MND.
The military will conduct a review of the new program in the fourth quarter of this year to see if it is generating the desired results before it decides whether to utilize it for future training.
In the meantime, another 97,000 reservists will still be trained under the existing five-to-seven-day program, he said.
The new reservist training program was devised after the military said in 2020 that it wanted to ensure that Taiwan's reserve force can more reliably back up regular forces in protecting the country amid increased Chinese military maneuvers around Taiwan.