As China targets 'separatists,' Taiwan defense chief warns: Bullets don't discriminate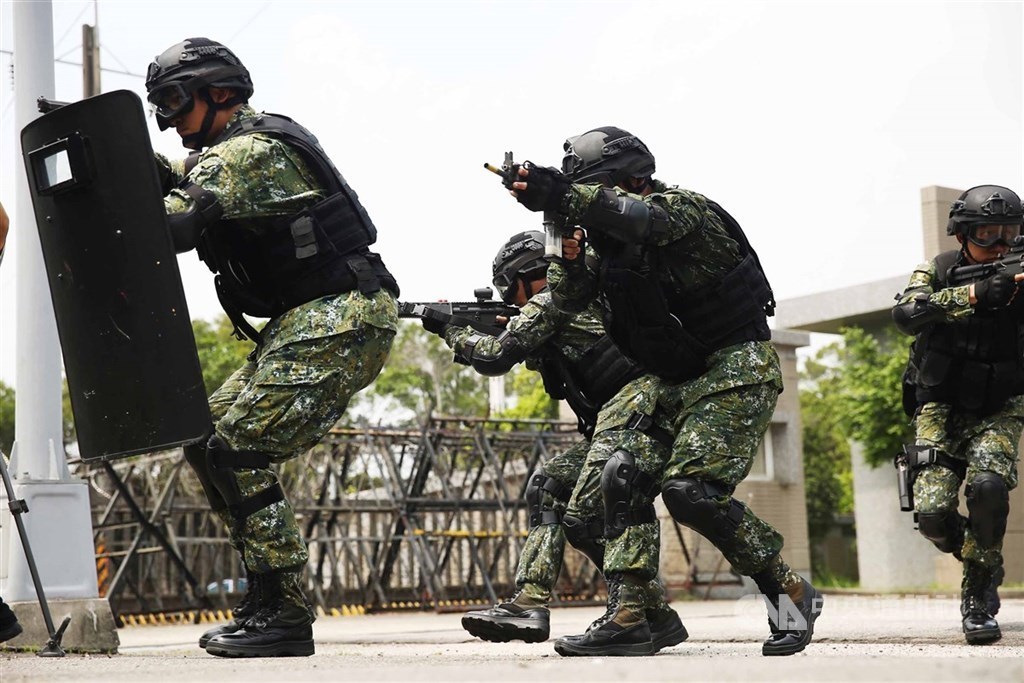 Taipei, Oct. 14 (CNA) Taiwan's defense chief has warned war would have no regard for political affiliation, after China claimed recent People's Liberation Army (PLA) exercises were targeted only at those seeking independence.
Taiwan's Defense Minister Chiu Kuo-cheng (邱國正) told reporters on the sidelines of a Legislative Yuan session Thursday: "Bullets don't discriminate based on what color (which political party) you affiliate with once a war breaks out."
He added that it was the military's duty to protect all people in Taiwan against threats to the nation's security.
Chiu was responding to comments from China's Ma Xiaoguang (馬曉光), a spokesperson for the Taiwan Affairs Office (TAO) of the State Council, who had said Wednesday exercises by its military were aimed at separatist activities and "interference by external forces."
Taiwan's defense minister said the nation's armed forces would continue to safeguard national security to make sure people could live their lives in a free and democratic environment.
In the first five days of October, a total of 150 Chinese aircraft entered Taiwan's ADIZ, with 56 planes on Oct. 4, the largest number of incursions in a single day since Taiwan's military began releasing data on such incursions in September 2020.
The military maneuvers led to a warning on Oct. 6 issued by Chiu, who said the current tensions across the Taiwan Strait "are really the grimmest I have seen in more than 40 years of military service."
While ruling out prospects of an immediate assault on Taiwan as too costly, Chui warned that China's military would be able to launch a full-scale invasion by 2025.
Chiu was at the Legislative Yuan Thursday to report to lawmakers on the armed forces' response to intensified cross-Taiwan Strait tensions.
In his report, Chiu said the military had beefed up its joint intelligence collections and emergency response capabilities with increased exercises.
The defense chief said this would ensure the armed forces could monitor the latest situation across the Taiwan Strait and make appropriate responses immediately.
A new course teaching military personnel how to combat cognitive warfare launched by China was introduced in July.
The course covers handling both displays of force, and the sharing of disinformation with the aim to influence individual and group beliefs and behaviors to favor an aggressor's tactical or strategic objectives.
The new course will be expanded to all field units as part of their routine political warfare training, according to Chiu's report.