China's latest incursions a show of joint combat capabilities: experts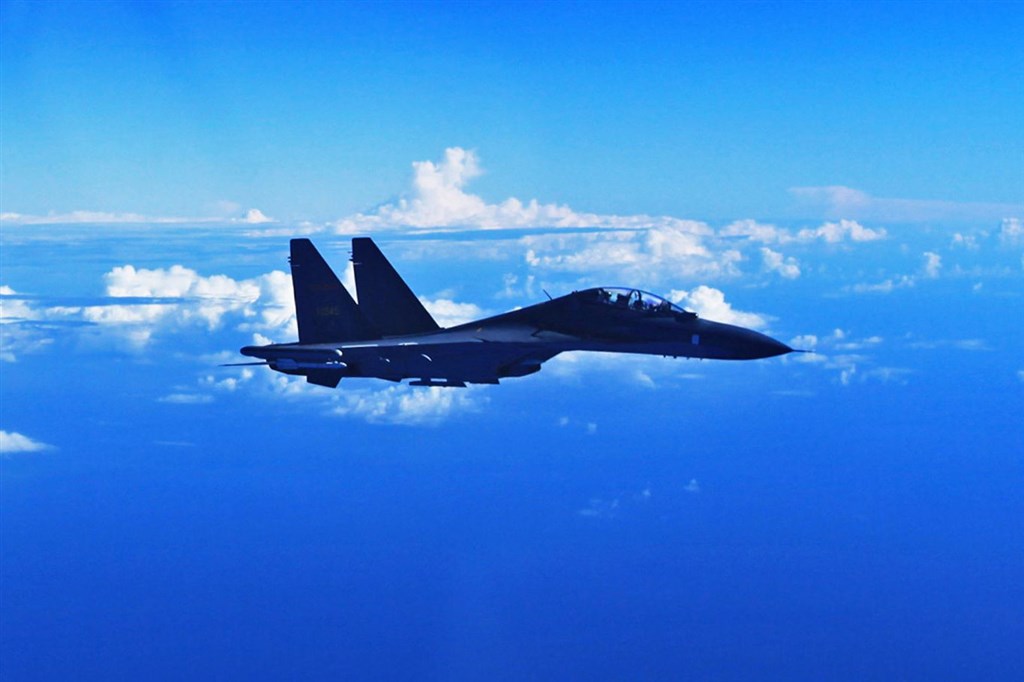 Taipei, Oct. 3 (CNA) China's deployment of a record number of military aircraft to Taiwan's air defense identification zone (ADIZ) for two consecutive days was a display of its joint combat capabilities, defense experts said Sunday.
A total of 38 People's Liberation Army (PLA) aircraft, including 24 J-16 fighter jets, entered Taiwan's southwestern ADIZ on Friday, setting a record for the largest intrusion since September 2020, when the Taiwan government began issuing reports of such actions by China.
On Saturday, the PLA again sent a fleet of aircraft into Taiwan's ADIZ, numbering 39 planes, which broke the previous day's record.
Asked to comment, Chieh Chung (揭仲), a research fellow at the Taiwan think tank Association of Strategic Foresight, told CNA that the incursions over the past two days had occurred both at night and during the day, in a show of the PLA's capabilities to deploy military assets to Taiwan at any time.
Furthermore, Chieh said, the aircraft were from different squadrons, which was a demonstration to Taiwan and United States of the PLA's joint combat capabilities and its ability to quickly assemble assets from different units.
Expressing similar views on the recent incursions, Shu Hsiao-huang (舒孝煌), an analyst at the government-funded Institute for National Defense and Security Research (INDSR), told CNA that the PLA was testing its joint combat and communication capabilities.
It remains to be seen if China will continue its large-scale aerial maneuvers near Taiwan, given the reported unreliability of the PLA aircraft engines, Shu said.
He said China's J-16D electronic warfare airplanes are likely to be included in similar incursions in the future to test Taiwan's air defense system.
The J-16D, which was built based on the J-16 fighter jet, is equipped with signal jammers that can disable enemy radar, missile guiding systems, and wireless communication.
Shu said Taiwan's military should continue to beef up its air defense and radar systems in response to the increasing PLA threat.
The ADIZ is an area declared by a country to allow it to identify, locate and control approaching foreign aircraft, but such zones are not considered territorial airspace.