Relationship with China major topic in KMT chair election debate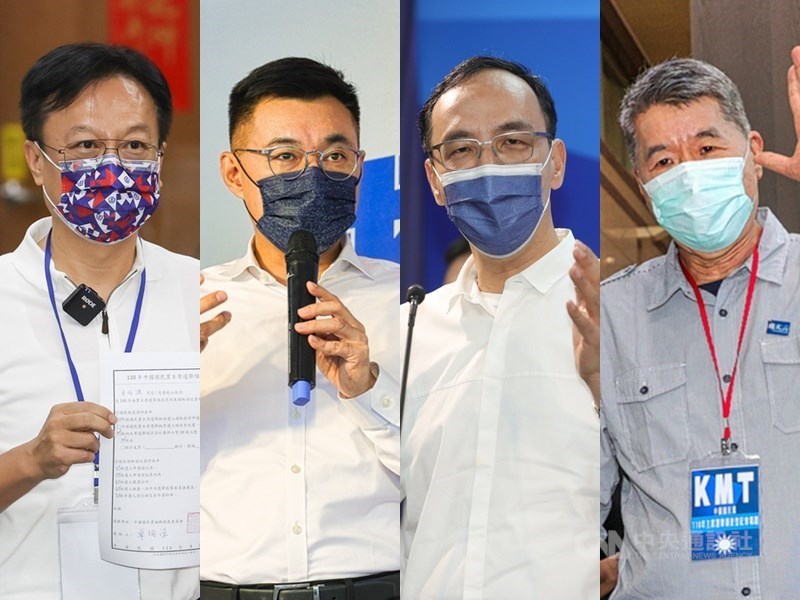 Taipei, Sept. 4 (CNA) The four candidates vying for the leadership of the opposition Kuomintang (KMT) shared their different approaches to relations with China during a televised debate Saturday.
Legislator and incumbent Johnny Chiang (江啟臣), who is seeking reelection, said his priority is to break the ice by resuming dialogue and exchanges across the Taiwan Strait and building mutual trust between the two sides.
Highlighting his proposed commission to promote peace across the Taiwan Strait and holding a national forum on future relations between Taiwan and China, he said there are many options for the next generation without resorting to military conflict.
Chiang said a competent KMT chairperson should ensure the party "walks the right path and does the right thing," which he said means getting cross-strait relations "back on track."
Chiang advocated the "1992 consensus based on the Republic of China Constitution," adding that the KMT has a responsibility to prevent war across the Taiwan Strait.
The 1992 consensus refers to a tacit understanding that the then-KMT government and the Chinese government reached in 1992, which is interpreted by the KMT to mean both sides acknowledge there is only "one China," with each side free to interpret what that means.
Meanwhile, former New Taipei Mayor Eric Chu (朱立倫), said the KMT as an opposition party should establish a channel with China to promote social exchanges and focus less on politics.
He said the KMT believes in defending the Republic of China and its love for Taiwan, and the party should not be distracted by being labeled China-leaning by the ruling Democratic Progressive Party (DPP).
On the other hand, former Changhua County Magistrate Cho Po-yuan (卓伯源) questioned what the DPP is doing to Taiwan when there is no public support for changing the status quo.
"Were there (Chinese) military planes flying around Taiwan when the KMT was in power?" Cho asked.
Cho also said if elected, he will invite Chinese President Xi Jinping (習近平), also general secretary of the Chinese Communist Party, to visit Taiwan.
Chang Ya-chung (張亞中), president of the NGO Sun Yat-sen School, said his mission if elected KMT chairperson is to save the party, the country, and cross-Taiwan Strait relations.
He would negotiate with Beijing on setting up an office in China to assist Taiwanese businessmen, students and their family members living there, Chang said.
Saturday's debate was the only one to be held before the KMT chair election takes place on Sept. 25.