Groups in Taiwan to commemorate Tiananmen crackdown virtually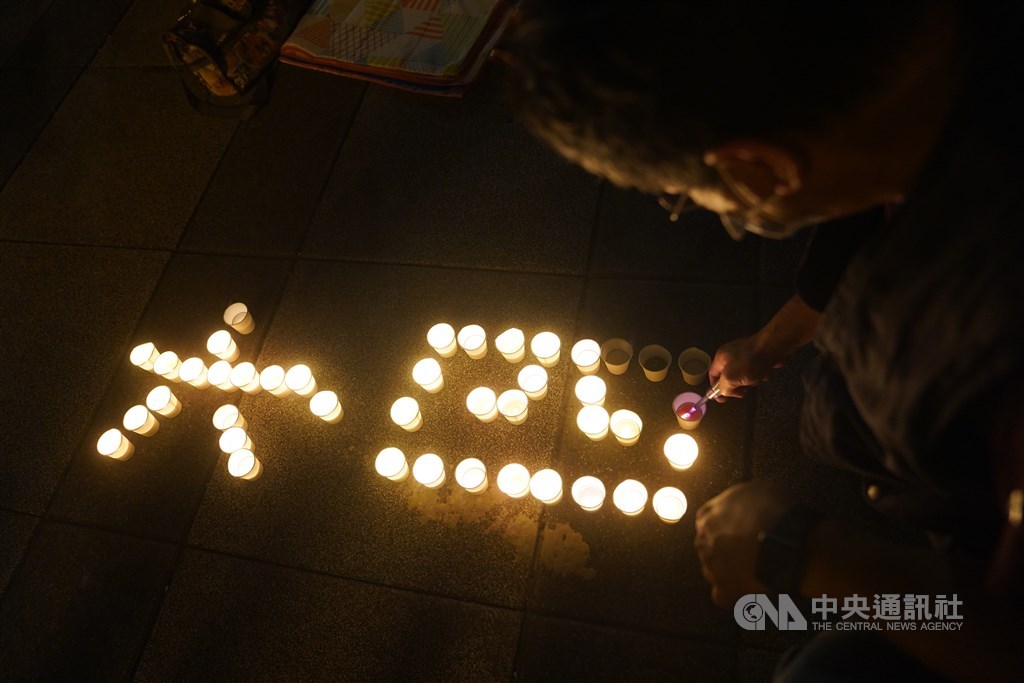 Taipei, June 1 (CNA) The annual vigil in Taipei to commemorate the 1989 Tiananmen Square crackdown will be held virtually this year due to the recent COVID-19 outbreak in Taiwan, one of the event's organizers announced on Tuesday via an online press conference.
During the press conference livestreamed on Facebook, Panay Tsai (巴奈), a campaigner with the New School for Democracy (NSD), said this year's vigil is scheduled to be held from 7:30 p.m.- 9:15 p.m. on Friday via Facebook Live.
The NSD is a non-governmental organization founded in 2011 by Tiananmen Square student leader Wang Dan (王丹) and several others in Taipei to promote democratic values in Chinese societies.
Aside from mourning the victims of the incident, the vigil aims to demand the truth about the bloody crackdown and call for the Chinese Communist Party to be held accountable, she said.
Taiwan could be the only place in the Chinese-speaking world that allows people to legally remember the crackdown, Tsai said, noting that the Chinese Communist Party has banned all events to mark the Tiananmen massacre in Hong Kong and Macau since last year, citing the pandemic.
Several people were even jailed in Hong Kong for participating in an unauthorized vigil remembering the massacre, she added.
According to the NSD, the online vigil is co-organized by the Taiwan Association for Human Rights, Judicial Reform Foundation, Human Rights Network for Tibet and Taiwan, Taiwan Alliance for Myanmar and many others.
Wu Renhua (吳仁華), a scholar and witness to the crackdown, and Zhou Fengsuo (周鋒鎖), founder of Humanitarian China, will be two of the guests who discuss the implications of the incident and China's current human rights situation, the NSD said.
Legislative Speaker You Si-kun (游錫堃), Legislators Freddy Lim (林昶佐), Chiu Hsien-chih (邱顯智) and Hung Sun-han (洪申翰) are among the Taiwanese politicians who will participate in the online event, the NSD said.
Organizers will physically display large Chinese characters for "six" and "four" at Freedom Square in Taipei City, using LED lights, to remind people of the date when the crackdown happened, which was June 4, the NSD said.
In addition, a pavilion will also be built at the same venue where the public can pay tribute to the crackdown victims from 4 p.m.-8 p.m. on Friday, the NSD said, noting that COVID-19 prevention protocols will be observed.
The Tiananmen Square crackdown, also known as the June Fourth Incident, occurred on June 4, 1989 in Beijing, when thousands of student-led demonstrators calling for democracy, free speech and a free press in China were brutally crushed by the military.
Estimates of the number of deaths related to the incident range from a few hundred to several thousand due to the lack of concrete proof and records.