CORONAVIRUS
/
Visa relief announced for children with Chinese nationality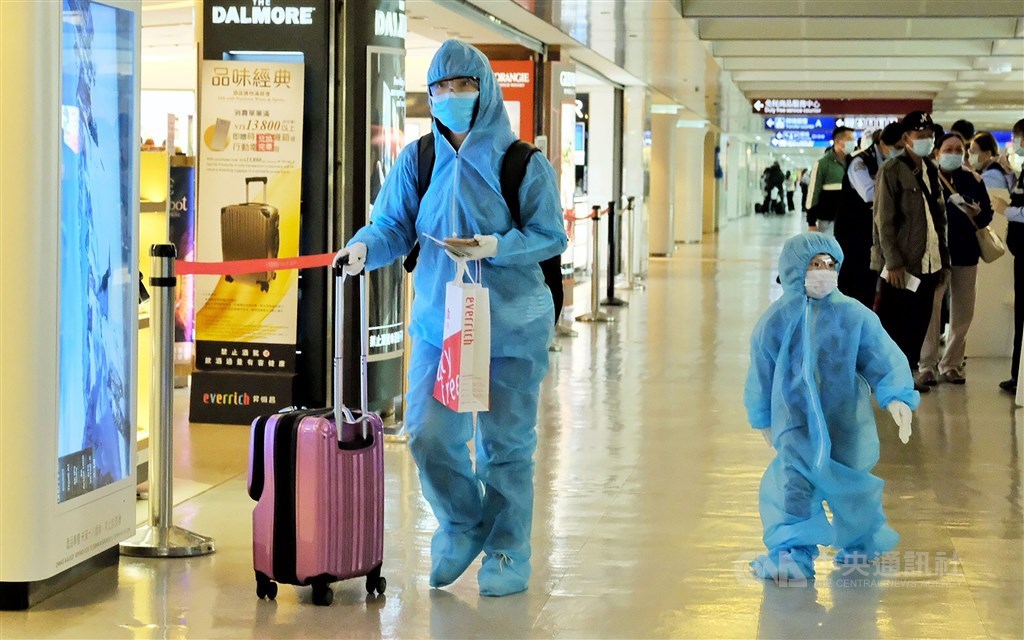 Taipei, Feb. 23 (CNA) Chinese children of Taiwanese nationals who were unable to spend the required amount of time in Taiwan in 2020 to keep their residence visas due to a COVID-19-related entry ban will be getting some relief, the Ministry of the Interior (MOI) said Tuesday.
In a press release, the ministry announced new measures for children of Taiwanese and Chinese spouses who hold special long-term residence permits or long-term permits to visit relatives in Taiwan.
It said that under the terms of their visas, the Chinese minors must be present in Taiwan for at least 183 days for a period of two or four years consecutively (depending on which visa they hold) to be able to apply for permanent residence.
However, because of an entry ban on Chinese nationals that Taiwan imposed between Jan. 26, 2020, and Aug. 24, 2020, to stop the spread of COVID-19, many of these permit holders could not meet the 183-day physical presence requirement last year, the ministry said.
To resolve this problem, the MOI said it will grant an extension equal to the amount of time the ban was in effect (211 days) to allow permit holders to meet the physical presence requirement.
For example, it said, a person who left Taiwan on Jan. 20 last year and was unable to return to Taiwan, could use 163 days of being in Taiwan this year (20 days + 163 days) to meet the 183-day requirement, as long as those 163 days are accumulated by July 30 (the 211th day of 2021).
Going forward, the 183-day physical presence requirement during every calendar year will still be in effect, the ministry said, meaning that days spent in Taiwan in 2021 could end up being counted for the physical presence requirement for both 2020 and 2021.
View All