Chinese anti-submarine plane enters Taiwan's ADIZ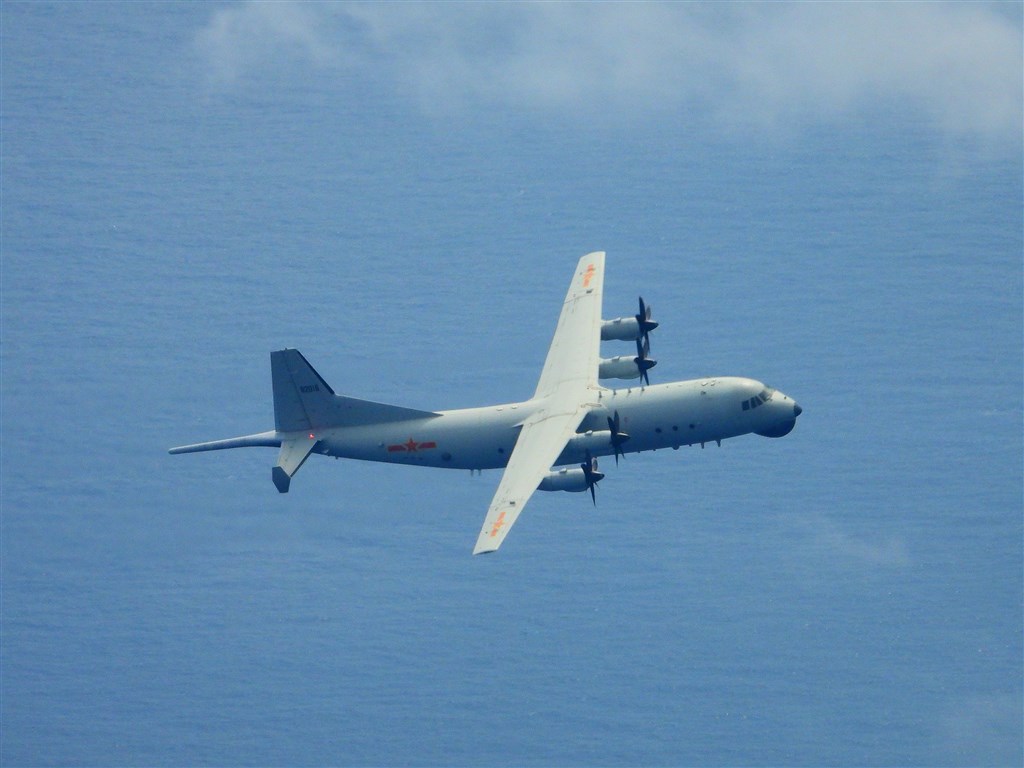 Taipei, Nov. 3 (CNA) A Chinese military Y-8 anti-submarine plane entered Taiwan's southwest air defense identification zone (ADIZ) on Tuesday morning, the 33rd day on which such incursions have occurred since mid-September, according to the Ministry of National Defense (MND).
According to an MND statement, the Y-8 entered the airspace between southwest Taiwan and the Taiwan-controlled Dongsha Islands, also known as the Pratas Islands, in the South China Sea.
Taiwan's Air Force responded by scrambling planes to monitor the Chinese aircraft, issuing radio warnings and mobilizing air defense systems, the MND said.
This latest incursion brought to at least 85 the number of Chinese military planes that have entered the ADIZ since Sept. 15, one day before the ministry established a section on its website to detail the movements of Chinese military planes near Taiwan.
On Oct. 22, MND Deputy Chief of Staff Chiu Shu-hua (丘樹華) told legislators at a legislative hearing that an unmanned aerial vehicle of China's People's Liberation Army (PLA) entered the ADIZ, but was not included in the count.
Meanwhile, on Tuesday the MND participated in a recent online challenge on Facebook to write sentences that bring certain scenarios to life.
It posted a picture of a Taiwanese pilot sitting inside the cockpit of what appears to be an IDF jet fighter with the transcript of a Taiwan Air Force pilot's radio warning to a PLA pilot.
"Attention Chinese communist aircraft located in the southwest airspace of Taiwan. You have entered our ADIZ and affected our flight safety. Turn around and leave immediately," the post read.