KMT mulls cross-strait forum boycott over 'sue for peace' comment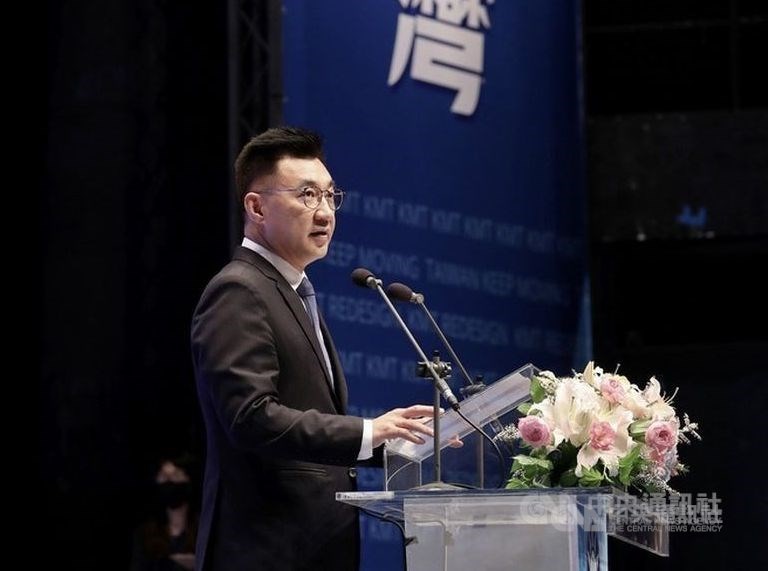 Taipei, Sept. 12 (CNA) The Kuomintang (KMT), Taiwan's main opposition party, is considering boycotting an annual cross-Taiwan Strait forum should a Chinese state-owned broadcaster refuse to apologize over its "sue for peace" headline.
A high-level KMT official, who spoke on condition of anonymity, told CNA on Saturday that KMT chairman Johnny Chiang (江啟臣) and former Legislative Speaker Wang Jin-pyng (王金平), who is scheduled to lead a KMT delegation to the forum, will meet over the next two days to discuss the matter.
One possibility being considered is boycotting the event if an apology is not forthcoming.
The controversy stems from a headline shown on CCTV, a mouthpiece of the Chinese government, on Thursday that read "with the strait on the brink of war, this man (Wang) is coming to the mainland to sue for peace."
It appeared two days after the KMT decided to send a delegation headed by Wang to the 12th Straits Forum, which is set to start on Sept. 19, in Xiamen, China.
Chiang has since issued a statement on his Facebook page, saying that such a description is unacceptable and demanding an apology from the parties involved.
The video footage was removed from CCTV's website after the KMT protested to the forum's organizers.
In a public appearance on Saturday, Chiang reiterated the importance of dialogue between Taiwan and China, especially at a time when tensions are particularly high.
He further said the KMT's desire to secure cross-strait peace should not be misconstrued as "suing for peace."
For his part, former President Ma Ying-jeou (馬英九) of the KMT described the party's planned participation at the forum as "a good thing" because cross-strait dialogue is indispensable.
Meanwhile, former Vice President Annette Lu (呂秀蓮) urged the KMT to cancel the trip to uphold the dignity of the Taiwanese people.
As to Wang's position on the issue, the KMT source said he will respect the party's decision on whether to attend the forum.
However, another KMT source told CNA that the KMT would not prevent Wang from attending the forum as a private citizen should the party decided to boycott the event.
Cross-strait relations have deteriorated since the independence-leaning Democratic Progressive Party (DPP) took power in 2016. Over the past four years Beijing has increased military activities around Taiwan and redoubled its efforts to squeeze Taiwan's international space.
On Wednesday and Thursday, numerous People's Liberation Army (PLA) planes and ships made incursions into Taiwan's air defense identification zone (ADIZ) as part of large-scale military exercises.
Some of China's military assets were even spotted within 90 nautical miles (166 kilometers) of Taiwan, according to Arthur Yang (楊靜瑟), deputy chief of the general staff for intelligence, at a press conference on Thursday.