CORONAVIRUS
/
Taipei-Shanghai forum to be held by videoconference: Ko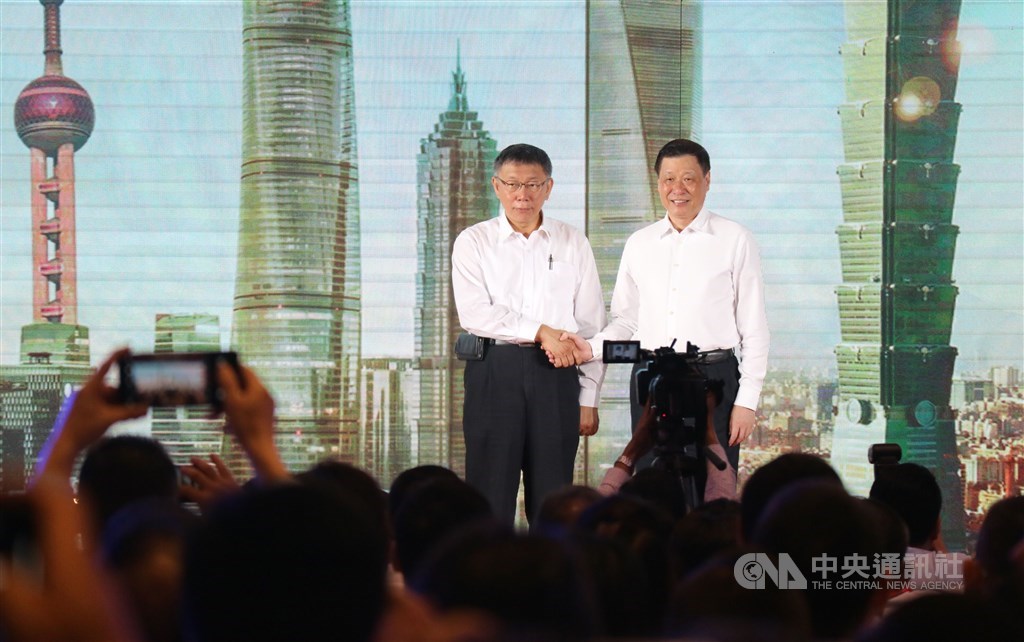 Taipei, July 8 (CNA) The annual forum between Taipei and Shanghai is scheduled to be held via videoconference this year amid the COVID-19 pandemic, Taipei Mayor Ko Wen-je (柯文哲) announced Wednesday.
The two sides are now in talks to figure out which videoconference platform will be used for the event as each side has its own concerns, the mayor said.
"Taiwan cannot use Huawei and China cannot use Google, so we are still figuring out how to resolve the issue," Ko said.
The mayor also did not give a date when the annual twin-city meeting will be held as preparations for it are still being made.
The forum was launched in 2010 by former Taipei Mayor Hau Lung-pin (郝龍斌) of the Kuomintang (KMT), with each city taking turns to host it, usually in July or August.
Last year the forum was hosted by Shanghai on July 4.
The event has served as a platform for cross-strait exchanges that focus on cultural and economic exchanges without touching on sovereignty issues.
Ko said his administration has come under tremendous pressure in arranging this year's forum given the recent imposition of a controversial national security law in Hong Kong that has raised cross-strait tensions, with many accusing him of being too China-friendly.
He believes, however, that it is important for both sides of the Taiwan Strait to continue to engage in exchanges to build goodwill despite their political differences and that the forum should be held as usual.
Maintaining bilateral exchanges will be beneficial for both sides given close cross-strait economic and trade ties, he said.
Amid the COVID-19 pandemic, the mayor said holding the forum online is a good decision and can save a lot of trouble for both sides.
View All