Taiwan revokes two Chinese reporters' credentials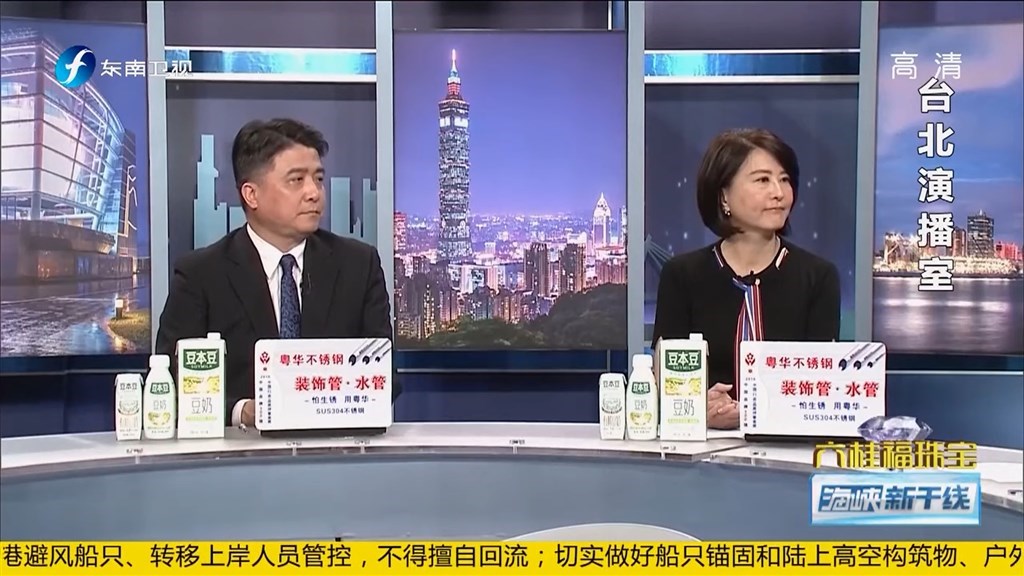 Taipei, July 2 (CNA) Taiwan has revoked the credentials of two reporters from China's Southeast Television station and ordered them to leave by Friday, amid an investigation into allegations that several Chinese media outlets have set up studios and produced political talk shows on the island.
According to Taiwan's top China policy-making body, the Mainland Affairs Council (MAC), it launched an investigation after local media reporters alleged that Chinese broadcasters, including China Central Television (CCTV), Southeast Television and Cross-Strait Television have established studios in Taipei and produced political talk shows which usually have a Chinese host serving as a moderator, followed by comments from two Taiwanese political pundits.
MAC Deputy Minister and Spokesman Chiu Chui-cheng (邱垂正) said the agency has been keeping a close watch on Chinese reporters based in Taiwan and maintains close contact with the Ministry of Culture to deal with Chinese journalists in accordance with Taiwan's laws and regulations if they are involved in any violations.
Taiwan opened its doors to Chinese reporters in 2000 based on the policy of promoting journalist exchanges across the Taiwan Strait, allowing them to cover local news.
Chiu said if there have been any production of TV news programming in Taiwan, it is obvious Chinese media workers must have carried out work beyond the scope of reporting they are allowed to do here, and in violation of relevant laws and regulations in Taiwan.
In such a case, Taiwan's competent authorities can revoke their journalist credentials as well as entry permits, and impose entry restrictions on them, he said.
Chiu added that the MAC, the Ministry of Culture and the National Immigration Agency are carrying out further investigations into this matter.