CORONAVIRUS
/
Parents urge Taiwan to lift ban on entry of their Chinese children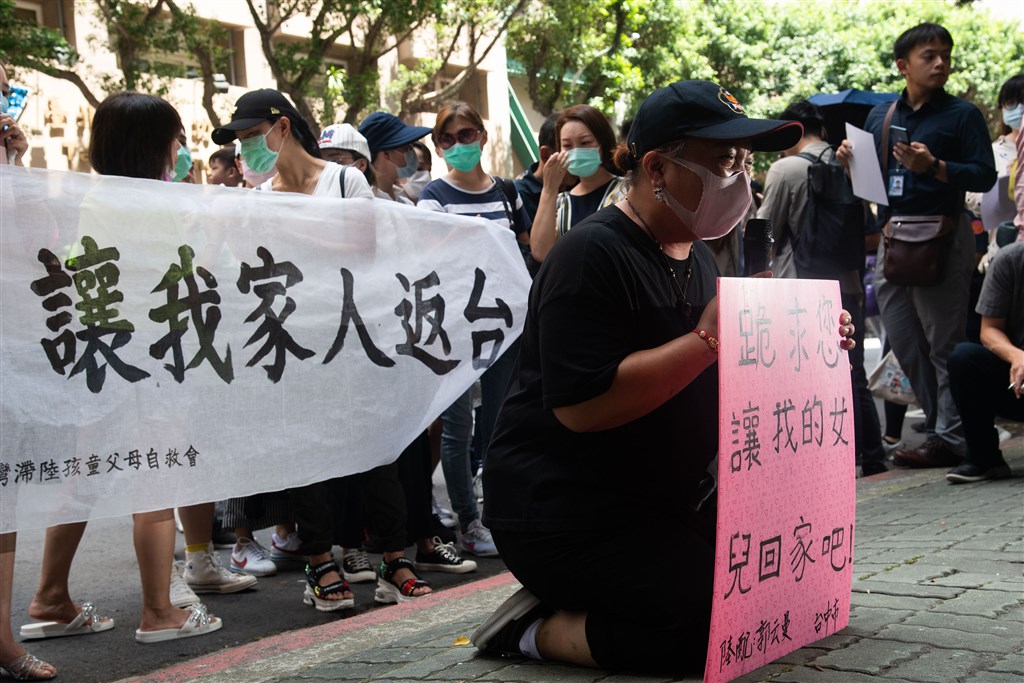 Taipei, June 17 (CNA) A parents association pleaded with the Taiwan government Wednesday to allow the return of their Chinese children who have been stranded in China since February, when Taiwan began to implement border control measures against the spread of the COVID-19 coronavirus.
Under the COVID-19 prevention measures, Chinese children who do not hold Taiwan passports are not permitted to enter Taiwan, which has left many of them stuck in China for months, separated from their families and unable to return to school, an association made up of their parents said.
One parent, a Chinese woman married to a Taiwanese man, said during a press conference that one of her three Chinese children from a previous marriage was among those stranded in China, after the teenager went there during the Lunar New Year holiday in January to visit relatives.
The woman said her daughter had been living in Taiwan since she was in kindergarten and is now a senior high school student, who has not been able to return to school in Taiwan.
With tears streaming down her face, the mother knelt and pleaded for the Taiwan government to lift the entry ban on children like hers.
Chen Shao-te (陳劭德), who is married to a Chinese woman, said their son has also been stuck in China since the Lunar New Year because he holds only a China passport.
His son, a student at a Taiwan high school, was over the age of 12 when the family moved to Taiwan from China, and he therefore did not automatically qualify for a Taiwan national ID card, Chen said.
Under the law, Chen said, his son would have to reside in Taiwan for at least two years to be eligible to apply for an ID card, and with only six months to go, the teenager is now stuck in China.
Given the border control measures on both sides of the Taiwan Strait, and because he has to work, Chen said it is impossible for him to fly back and forth between the two countries to visit his son, who he hasn't seen for months.
According to Chung Chin-ming (鍾錦明), chairman of the Cross-Strait Marriage Harmony Promotion Association, most parents would like their Taiwanese-Chinese children to obtain Taiwan citizenship, but they do not meet the legal requirements.
Now, due to the extended period some of those children have been out of Taiwan, they may lose the opportunity to apply for special resident status, as an absence of more than 183 days in a year would disqualify them, Chung said, citing the concerns expressed by parents.
Commenting on the issue, Health Minister Chen Shih-chung (陳時中), who heads the Central Epidemic Command Center, said any decisions on lifting Taiwan's entry restrictions will depend on the COVID-19 pandemic situation.
View All