President hopes Tiananmen history will not be forgotten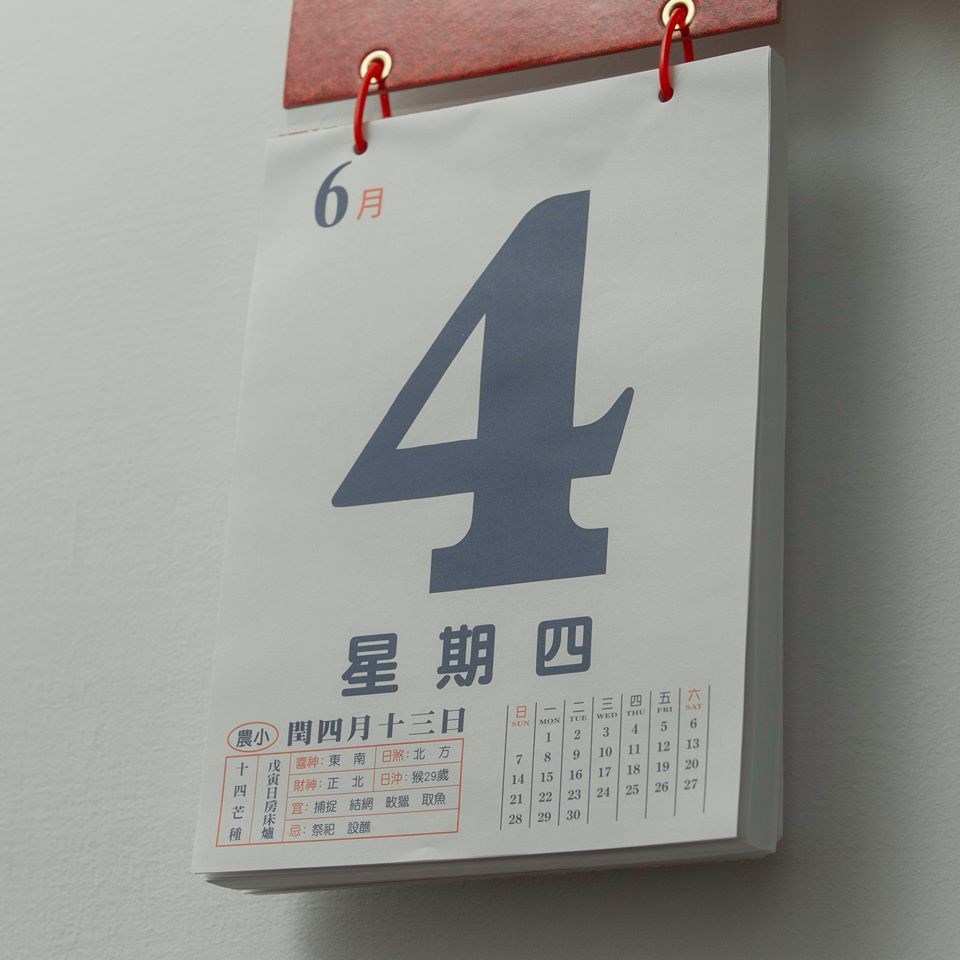 Taipei, June 4 (CNA) President Tsai Ing-wen (蔡英文) said that she hopes history can be remembered in every corner of the world on Thursday, the 31st anniversary of China's Tiananmen Square massacre on June 4, 1989.
On her Facebook page, Tsai shared a photo of a June 4 calendar page, and said that "although a minute passes every 60 seconds, there are only 364 days in China, as one day has been forgotten."
She said that in Taiwan's past, "there were also many days that disappeared from the calendar," but that our country has reclaimed them.
"Because we no longer have to hide our history, we can think about our future," she said, adding that "I hope that in every corner of the world and on every piece of land, there will be no more days that disappear."
Tsai ended her post with a blessing to Hong Kong, and said that "free Taiwan supports Hong Kong's freedom."
The Tiananmen Square massacre occurred on June 4, 1989, when thousands of student-led demonstrators calling for democracy, free speech and a free press in China were brutally crushed by the military in Beijing.
In Hong Kong, a vigil is held every year on June 4 to commemorate the incident, with more than 180,000 people attending in 2019, according to the event's organizers.
The Hong Kong government has banned the gathering this year, citing COVID-19 concerns.
Vice President Lai Ching-te (賴清德) also shared a post on Facebook commemorating the incident, calling for the Chinese government to acknowledge and take responsibility for the massacre.
In his post, Lai compared the freedom and democracy that Taiwan enjoys to the lack of these liberties in China, saying that although young people on both sides of the Taiwan Strait have called for reforms, the results have been vastly different.
Taiwan has built a great democratic country over the past decades, with generation after generation of young people "passing the baton of freedom and democracy," Lai said.
However, young people in China have not been so lucky, Lai said, and "their patriotic passion and dreams of democracy were brutally crushed by tanks."
The lives that were lost in China on June 4 cannot be revived, but history can be remembered to prevent tragedies from happening again, Lai said.
He called for the Chinese government to acknowledge and take responsibility for the June 4 massacre, and to stop the oppression of religion, dissidents, Tibetans and Uyghurs in China.
The regime should also recognize Hong Kongers' hopes and pursuit of democracy, Lai said.