China will 'lose' by boycotting Golden Horse Awards: Taiwan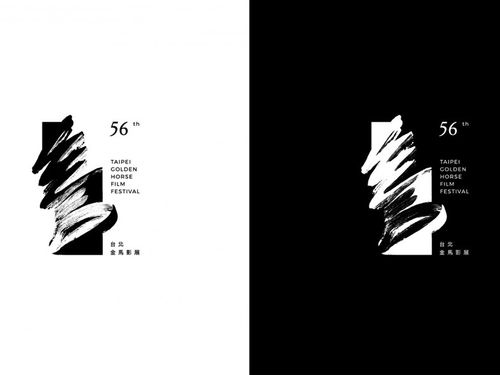 Taipei, Aug. 7 (CNA) Taiwan's government has described China's pullout from the Golden Horse Film Festival and Awards in Taipei as "China's loss" and urged it not to bring politics into cultural exchanges between Taiwan and China.
In a short statement issued Wednesday morning, the Chinese government said the China Film Administration has suspended mainland films and personnel from participating in the festival and awards, long considered the Oscars of the Chinese-language film industry.
Cabinet spokeswoman Kolas Yotaka (谷辣斯‧尤達卡) confirmed the news later Wednesday and said that if China thought it could punish Taiwan by doing this, it was the wrong move.
"This is China's loss," Kolas said, arguing that China should not suppress artistic creation and freedom of speech.
"Politics are politics and art is art. If China restricts its artists and film workers from coming to Taiwan to take part in this grand occasion for the Chinese-speaking world's film industry, then of course it is not Taiwan's loss," she said.
Presidential Office spokesman Ting Yun-kung (丁允恭) said China's move would not only hurt excellent movie producers and workers but could also be detrimental to positive exchanges between the two sides of the strait.
Taiwan's Mainland Affairs Council (MAC), which oversees relations with China, called on China not to interfere in cultural exchanges between Taiwan and China for politically motivated reasons.
The MAC said China should instead respect the right of Chinese film workers to attend the Golden Horse Awards ceremony and allow movie industry people from the two sides to share the results of their creations through the event.
The Taipei Golden Horse Film Festival Executive Committee called China's move "regrettable" if in fact true but said the selection of films to be screened as part of the festival was underway and all related events would be held as scheduled.
The committee would not comment on how many submissions from China it received by the July 31 deadline, and whether they will continue to be considered for screenings and award nominations.
China's statement was also unclear on whether films that have already been submitted to the festival committee will be withdrawn.
Films such as "So Long, My Son" (地久天長), a 2019 Chinese drama that won two awards at the Berlin International Film Festival, and "The Wild Goose Lake" (南方車站的聚會), a crime drama that premiered at the Cannes Film Festival earlier this year are among the Chinese films thought to have been submitted for the Golden Horse Awards this year.
Even before Beijing's announcement, submissions of feature films were already down from 228 last year to 148 this year, though there were a record-high 685 submissions overall, according to the Taipei Golden Horse Film Festival Executive Committee.
China's boycott could deal a major blow to the awards' prestige, especially considering that mainland Chinese films have captured many major Golden Horse prizes in recent years.
Li Ya-mei (李亞梅), a senior film producer and the director of Taipei Film Festival, said the Golden Horse Awards have faced major challenges in the past, including only receiving 28 film submissions in 2003, but they are still perceived to be professional and fair.
"The Golden Horse Awards must weather this difficult time, with the support of Chinese-language films from Taiwan, Hong Kong and other countries," she said.
Li argued that if China maintains the ban for the next 2-3 years, the awards' fairness and prestige in the Chinese-speaking world's movie industry would remain unchanged.
If that extends to the next 5-10 years, however, the event's status as the most time-honored awards in Chinese-language cinema could be undermined, she said.
Veteran director Lee Hsing (李行) hoped it will not come to that because China's strict supervision of the film industry means it is incapable of organizing a film festival and competition like the Golden Horse Awards that cover a wide range of mainstream and non-mainstream films.
China, however, is apparently trying to supplant the Golden Horse Awards with the Chinese Communist Party-backed Golden Rooster Awards, which have been scheduled this year for the same day, Nov. 23, as the Golden Horse Awards.
Asked why China decided to boycott this year's Golden Horse Festival and Awards, Taiwan Affairs Office Deputy Director Long Mingbiao (龍明彪) said the current political situation and environment could bring many problems, without offering any specifics.
He noted, however, that China had not announced a halt to film exchanges between the two sides but only a suspension of such exchanges.
Beijing may have been reacting to an incident at last year's awards when a Taiwanese director advocated Taiwan independence in his acceptance speech.
That drew a response from a Chinese actor that he was honored to be in "Taiwan, China," a Communist Party talking point that Taiwanese simply do not accept.
China has also ratcheted up its suppression of Taiwan in the international community in recent years to try to force Taiwan to bend to its will and accept unification with Beijing, something the vast majority of Taiwanese oppose.