Taiwan tea shop under fire for remarks on Hong Kong strike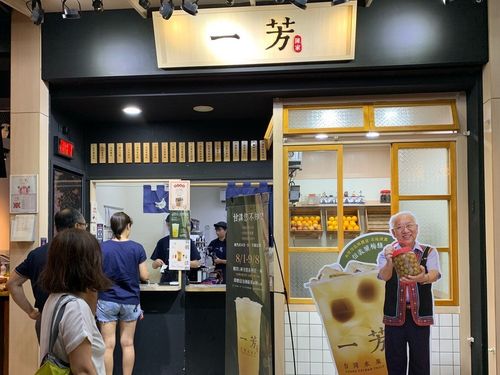 Taipei, Aug. 6 (CNA) Taiwan-based hand-shaken tea shop Yifang has come under fire for remarks supporting China's "one country, two systems" framework and opposition to a "violent" strike in Hong Kong triggered by widespread anger over a controversial extradition law.
Yifang issued a statement on China's Twitter-like Weibo saying the tea shop'resolutely safeguards the one country, two systems framework and opposes violent strikes" Monday. That day a territory-wide strike was staged in Hong Kong, ostensibly against the now-suspended extradition law which allows extradition of suspects from Hong Kong to China, but more broadly in opposition to the Hong Kong government's handling of recent protests.
The statement said it would terminate its contract with any Yifang franchise branch that joined the strike after a photo circulated on the internet Monday showing an Yifang shop with a notice posted on the shop front saying "together with Hong Kong people. The shop will be closed today. Go Hong Kongers."
Enraged by the Weibo statement, many web users in Taiwan and Hong Kong threatened to boycott Yifang products Monday and several Yifang franchise branches in Taiwan issued statements criticizing the statement.
As of 11:00 p.m. Monday in Taiwan, at least three Yifang franchise branches in Kaohsiung, one in Hsinchu and three in Taipei, had issued a joint statement on Facebook opposing the statement on Weibo and voicing support for the people of Hong Kong for standing up against "a totalitarian government's unreasonable treatment."
YiFangTeaHK -- Yifang's Hong Kong distributor -- said in a Facebook post late Monday that it does not have a Weibo account and had nothing to do with the statement on the social media platform.
It remains unclear how Yifang's Weibo account, which was activated in January and has 44,175 followers, was created and so far Yifang corporate headquarter in Taiwan has not confirmed whether it authorized the statement.
At 2:00 p.m. Tuesday, the company issued a statement apologizing for the incident and promising not to get involved in politics in the future.
Yifang has 1,500 branches worldwide, with 29 in Hong Kong, over 1,000 in China and about 179 in Taiwan, according to its website.
When the United Kingdom handed Hong Kong back to China in 1997, Beijing retook control under the "one country, two systems" model, agreeing that the territory would remain largely autonomous for a period of 50 years. Recent protests have called into question that promise.