No regret over role in Tiananmen, a lifetime experience: Wang Dan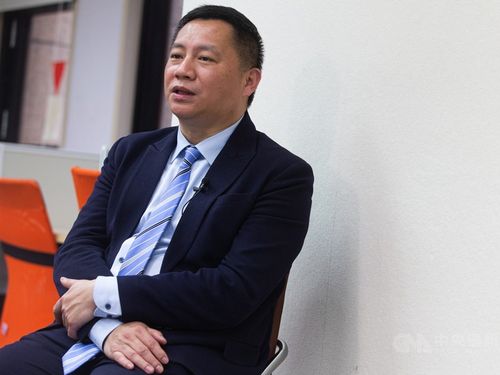 Taipei, June 4 (CNA) Wang Dan (王丹), a prominent student leader of the 1989 democracy movement in Beijing, often reminisces over the passion he had as a youth, and 30 years on, says he has no regrets over the tumultuous period that changed his life from that of a college student to a democracy activist.
"Looking back, that (Tiananmen Square massacre) was my proudest moment. We were all over Beijing, either on the street rallying or sitting in protest. And the hunger strike ... that was pure passion! The experience of a lifetime, to say the least," Wang said.
Speaking to CNA in a recent interview in Taipei, Wang said he was glad he was able to do something meaningful in his life.
"You only live once, and regardless of the outcome, I gave it (the democracy movement) my all with a passion," he added.
After the Tiananmen Square protests in 1989, Wang was arrested and imprisoned by the Chinese authorities. He was exiled to the United States in 1998 following an international campaign for his release.
Wang resumed his university studies that year at Harvard University and completed his Master's degree in East Asian history in 2001 and a PhD in 2008.
From August 2009 to February 2010, Wang taught cross-Taiwan Strait history at Taiwan's National Chengchi University as a visiting scholar, and then at National Tsing Hua University until 2015. He has since returned to the U.S., where he continues his fight to bring democracy to China.
Asked if he is concerned that young people in China know hardly anything about the history of the massacre, Wang said that is not the most worrisome part.
"If they don't know then let them be. But even if they do, can China be democratized?" he said.
Wang, who was in Taipei last month on a brief visit to attend a seminar, said that what concerns him the most is that young Chinese today no longer possess the passion of their older peers, but instead have distorted views on life and social values.
For example, the younger generation of Chinese today tend to view personal wealth as more important than human dignity and freedom, he said, and that living comfortably and amassing money are the only ways to go.
A similar pattern can be observed in Taiwan, in that people think mostly about "getting rich" above everything else, he said.
However, it's a good thing that people here get to learn about the Tiananmen Square protests, because it allows them to understand China's true values, and that economic development and political suppression go hand-in-hand, Wang said.
"If you know nothing about Tiananmen, then all you know about China today is its economic achievements," he said.
But the truth is, there were people like us staging large-scale movements and fighting for democracy, and this happened only 30 years ago, he explained.
The Chinese dissident said he views Taiwan as his home away from home, a place of cultural diversity, tolerance and warm relations, all of which are things that he finds missing in both China and the U.S.
Taiwan is the beacon of democracy in Chinese society, he said.
"If we lose that value, then the entire Chinese society will fall back to autocracy," he said, adding that the country should never underestimate itself and the influence it has on democracy.