China's political formulas disallow ROC existence: MAC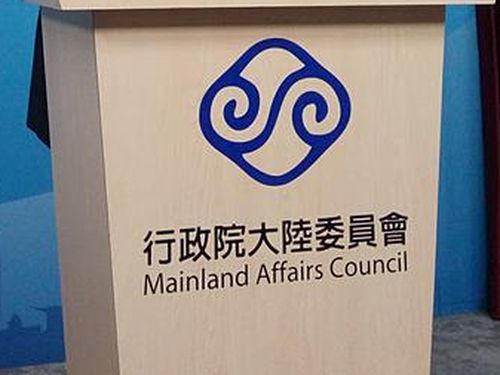 Taipei, Jan. 1 (CNA) The political formulas China is intent on forcing on Taiwan are not acceptable to the people of Taiwan because they allow no room for the Republic of China (ROC) to exist, according to a statement from Taiwan's top China policy agency released Tuesday.
Only when Beijing comes to understand the differences across the Taiwan Strait will it stop trying to force Taiwan to accept its "one China" principle and "1992 consensus," a format that endorses the same principle, the Mainland Affairs Council (MAC) said.
Although the opposition Kuomintang (KMT) describes the "1992 consensus" as "one China, each side with its own interpretation," with Taiwan's version of "one China" being the ROC, China does not allow interpretations other than "one China" being the People's Republic of China (PRC), MAC spokesperson Chiu Chui-cheng (邱垂正) told CNA.
China has cut off all official communication with Taiwan since President Tsai Ing-wen (蔡英文) took office in May 2016, as a way to press her to accept the "1992 consensus."
"It is the government's responsibility and obligation to make it clear to the public that those formulas promoted by China are hugely detrimental to the sovereignty of the ROC," Chiu said.
In Tsai's New Year's Day Speech earlier Tuesday, she said the positive development of cross-strait relations is contingent upon "Four Musts" rather than ambiguously phrased political preconditions or any other format Taiwan is forced to accept.
China must recognize the existence of the ROC (Taiwan), respect the values of democracy and freedom Taiwan's 23 million people hold dear, resolve cross-strait differences in a peaceful and equitable manner, and sit down with the government of Taiwan or an institution with a mandate from the government, Tsai said in the speech.
The fourth "must," along with Tsai's pledge to strengthen oversight and regulatory mechanisms for cross-strait interactions, is a response to the enthusiasm for engaging with China expressed by many of the recently inaugurated local government heads from the KMT, said Wang Chih-sheng (王智盛), secretary-general of the Cross-Strait Policy Association.
For example, China has commended new Kaohsiung Mayor Han Kuo-yu (韓國瑜) for his advocacy of the "1992 consensus."
Han has also argued that in terms of cross-strait policy, the Democratic Progressive Party (DPP) government should follow policies favored by local governments, 15 out of 22 of which are controlled by the KMT, after local government elections on Nov. 24.
Tsai's speech indicated that she is trying to combat the possible erosion of sovereignty resulting from cross-strait exchanges at city-to-city level or party-to-party level in the future, Wang said.
The "Four Musts" were proposed against the backdrop of recent moves by China to pressure Taiwan by issuing hardline statements, flying military aircraft around the island and contentions from the KMT that Taiwan is willing to accept the "1992 consensus," said Lai I-chung (賴怡忠), an executive board member of Taiwan Thinktank.
Tsai also reminded China that the future of Taiwan can only be decided by its people because the nation is a democracy, a political reality Beijing must accept, according to Lai.
Another point in Tsai's speech that drew media attention was her apparent disapproval of Taipei Mayor Ko Wen-je's (柯文哲) assertion that "the two sides of the Taiwan Strait are one family."
If China is not even willing to cooperate with Taiwan on preventing the outbreak of African swine fever, "how can we say the two sides of the Taiwan Strait are one family?" Tsai said.
Asked for a comment Tuesday, Ko said both the formula he has proposed and the "1992 consensus" have been "stuck with labels" that have become controversial.
What matters most in terms of cross-strait relations is that "both sides demonstrate goodwill to each other," Ko said. "Nothing works if they hold grudges."
Chinese President Xi Jinping (習近平) is scheduled to give a speech Wednesday on the 40th anniversary of a statement in which China called for an end to military confrontation and talks with Taiwan on expanding cross-strait exchanges.
Xi's statement could be seen as a response to Tsai's speech and a form of dialogue between the two leaders, according to DPP Legislator Wang Ting-yu (王定宇).
KMT Legislator Johnny Chiang (江啟臣) urged the Tsai administration to find a way to restart cross-strait dialogue instead of serving up more political rhetoric.