Chinese asylum seekers still stranded at Taiwan airport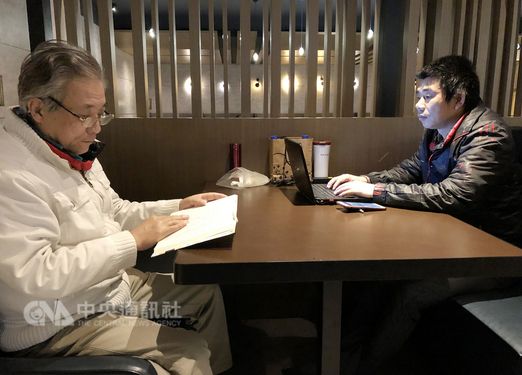 Taipei, Dec. 5 (CNA) Two Chinese citizens who applied for political asylum in Taiwan during a transit stop in September have not been allowed to enter the country and are still at the nation's main airport in Taoyuan, the Mainland Affairs Council (MAC) said Wednesday.
The two people have applied for short-term entry permits and are seeking asylum in Taiwan on grounds of political persecution in China but have not been able to provide any supporting evidence, the MAC said.
As a result, they are still in a restricted area at Taiwan Taoyuan International Airport after 70 days, the MAC said, adding that it has been holding meetings with relevant government agencies to discuss ways of handling the case.
The MAC said it will also ask the Ministry of Foreign Affairs to check whether the two Chinese nationals had ever made asylum applications in a third country, and if so, to find out what is the status of those applications.
On Sept. 27, Yan Kefen, 43, and Liu Xinglian, 63, arrived at the Taoyuan airport on a flight from Thailand and were scheduled to continue onward to Beijing, but did not get on the outbound flight.
Immigration officers later found that Yan and Liu were holding refugee certificates issued by the United Nations High Commissioner for Refugees.
They allegedly had suffered political persecution in China and were seeking political asylum in Taiwan, according to the immigration officers.
Earlier, the MAC had said the Taiwan government would ensure the safety of the two asylum seekers and would deal with the matter in accordance with Taiwan's laws and regulations, taking into consideration international precedent in similar cases, human rights protections, and international media coverage.