NIA rejects Straits Forum applications from Chinese officials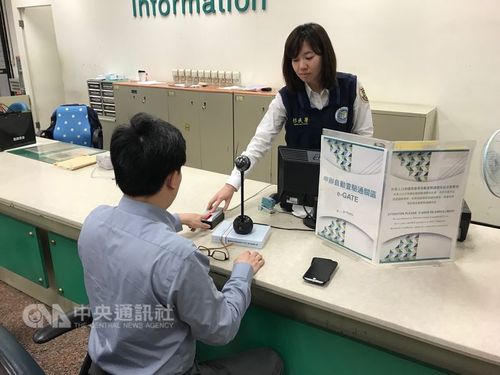 Taipei, May 30 (CNA) The National Immigration Agency (NIA) has rejected the applications of 10 Chinese officials scheduled to visit Taiwan for the 10th annual Straits Forum, citing "suspicion of promoting unification" as the reason for denying them entry.
NIA Director-General Jeff Yang (楊家駿) confirmed Wednesday a report by the local daily China Times that his agency's joint review committee has decided to reject the applications because of recent events that have seen Beijing intensify its campaign for unification with Taiwan.
Yang was addressing the issue at the Legislature, during which he said that the event, which has taken place since 2009, faces changes every year.
This year, Beijing's campaign to unify with Taiwan has intensified, and as such, the joint review committee's participating agencies are treating the forum and applications to enter Taiwan to attend with the utmost seriousness, he continued.
Minister of the Interior Yeh Jiunn-rong (葉俊榮) voiced his support for the committee while speaking to the press, saying that the mechanism of the joint review committee has been in place for a long time and that all participating agencies will bring up issues they might have.
He added that the government supports cross-Taiwan Strait exchanges as long as they are positive and benign.
Mainland Affairs Council (MAC) Deputy Minister and spokesman Chiu Chui-cheng (邱垂正) told CNA that despite the strict standards the government is adopting for reviewing applications of visiting Chinese officials, it remains supportive of exchanges between the people on both sides of the strait.
The government encourages and supports academic, trade and other people-to-people exchanges, he noted.