Taiwan trying hard to avoid exclusion from 2018 WHA: source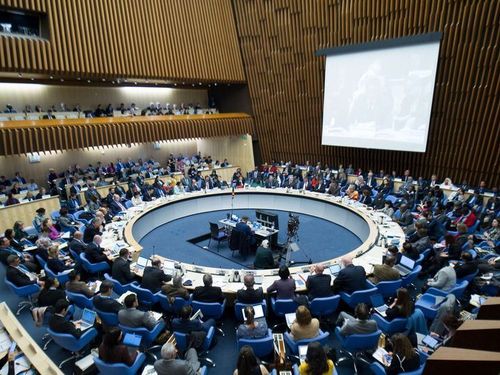 Taipei, March 20 (CNA) The chances of Taiwan obtaining an invitation to the 2018 World Health Assembly (WHA) appear even slimmer than last year, but the government is doing everything it can to make it possible, a source familiar with the matter told CNA Tuesday.
Taiwan is making a strong effort to seek the support of its diplomatic allies and other friendly countries to obtain an invitation to this year's WHA, the source said.
However, one of the factors playing against Taiwan is that the World Health Organization (WHO) is being pressured by China to exclude Taiwan from the WHA in Geneva in May, the source said.
In addition, the current WHO Director-General Tedros Adhanom Ghebreyesus of Ethiopia is known to be friendly toward China, which has been stepping up its efforts to suppress Taiwan in the international arena, according to the source.
Some senior officials from Taiwan-friendly countries have been talking with Ghebreyesus, trying to convince him to invite Taiwan this year, but he has repeatedly declined, citing the "One China" principle and United Nations Resolution No. 2758, the source said.
The U.N. resolution, passed Oct. 25, 1971, recognized the People's Republic of China as "the only legitimate representatives of China to the United Nations" and expelled the representatives of the Republic of China (Taiwan).
If Taiwan fails to obtain an invitation to the WHA this year, its omission is likely to become the norm since it was not invited last year either, according to the source.
Taiwan attended the WHA, the decision-making body of WHO, as an observer under the name Chinese Taipei from 2009 to 2016 with the help of the U.S. and amid better relations with China during the previous Kuomintang (KMT) administration.
In 2017, China blocked the WHO's invitation to Taiwan to attend the WHA, as Beijing began adopting a hardline stance on cross-Taiwan Strait relations after President Tsai Ing-wen (蔡英文) of the Democratic Progressive Party's took office in May 2016.
Taiwan had hoped to attend the 2017 WHA in Geneva as an observer, as it had done in the previous eight years, but it did not receive an invitation from the WHO because of opposition from China.
Despite being excluded from the WHA session, Taiwan last year sent a delegation to Geneva to meet with officials from countries participating in the WHA and to protest over Taiwan's exclusion.
Last year, only five of the Taiwan's 18 applications to attend WHO-related technical meetings were approved.
(By Joseph Yeh) enditem/pc