Environment above economic growth: Taipei mayor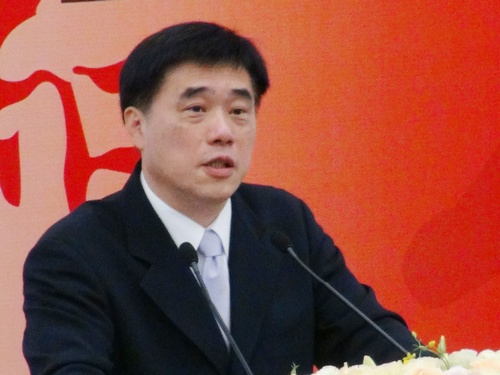 Shanghai, July 4 (CNA) When economic growth and environmental protection are in conflict, "we have to give up economic development because protection of the environment and sustainable development are more important than pursuing economic growth," Taipei Mayor Hau Lung- bin said Thursday.
Hau was speaking to a group of EMBA students in Shanghai as part of the Taipei-Shanghai City Forum to which the mayor was leading a delegation to attend. Hau had been an environment minister before becoming mayor of Taiwan's capital city.
In answer to questions from the students, Hau said he often tells his Chinese friends that China needs not follow the path of Taiwan when pursuing goals of clean environments because Taiwan had "treaded on a hard road" that is not worth emulating.
He cited for example that Taiwan had allowed heavy metals to pollute its environment while promoting the "home as factory" policy in pursuit of economic growth.
The result is that Taiwan has had to spent more money cleaning up the environment than it had made from the micro-processing industry.
He cited another example, which occurred when he was the environment minister.
"Kaohsiung city, the largest in southern Taiwan, could not offer drinkable water to its residents because the upstream area of Gaoping River was polluted by 600,000 hogs raised for export to Japan," he said.
Farmers made just NT$1,000 (US$33.23) in profit for raising a hog, but the government had to spend NT$1,700 to clean up the waste from hog farms, Hau said.
"Simple math tells us that in order to serve Japanese consumers, we had lost NT$700 for exporting one single hog to Japan in addition to polluting our own environment. That's why we decided to spend NT$6 billion to convince farmers to quit the dirty hog farming industry," Hau said.
He advised his Chinese audience to remember that when they pursue economic growth, "you must factor in the environment."
"If the two are in conflict with each other, I'd suggest that you give up economic development because the most important thing is the protection of the environment, which leads to sustainable development."
Shanghai, with a population of nearly 24 million, is China's second most populous city next only to Chongqing, which is populated by 29 million people.