FEATURE
/
Designer redefining MIT with bags loved by London's high society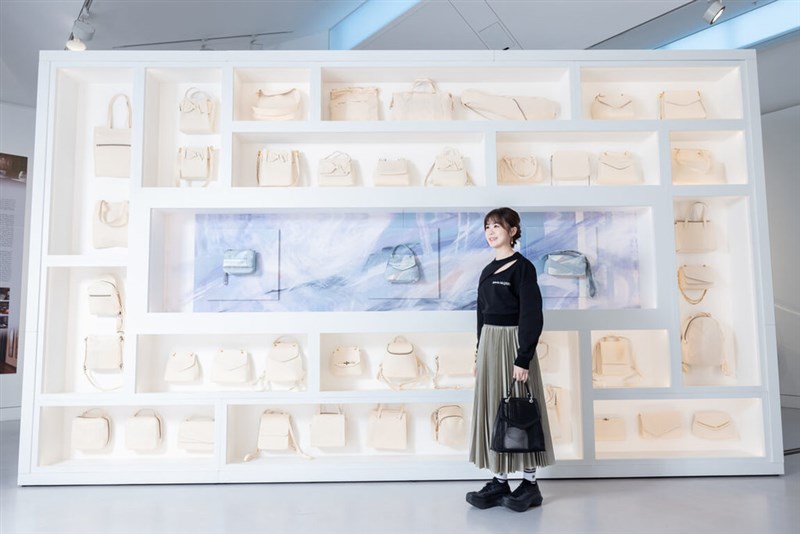 By Chen Yun-yu and James Lo, CNA staff reporter and writer
When Grace Han, a British luxury leather goods brand, reopened its flagship store in London on Oct. 27 after being shut down for three years due to the COVID-19 pandemic, it had plenty to owe to royalty.
In 2020, when the pandemic hit and the brand's founder was questioning the store's future, the Duchess of Cambridge Kate Middleton gave the company belief by carrying a Grace Han bag during a public appearance.
Then, in her first public appearance as the Princess of Wales in September 2022, Middleton carried the same small, black top handle bag from Grace Han's "Love Letter" collection, an endorsement which gave the brand momentum as pandemic restrictions were eased.
So a seemingly British brand with a base of operations in London was saved by British high society.
Yet that's not the whole story. The brand, it turns out, is actually a Taiwanese-launched company.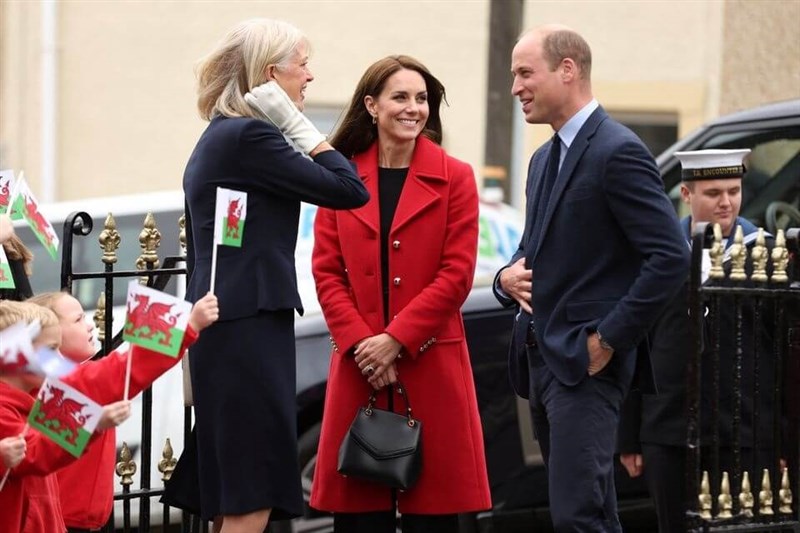 The founder and designer of the brand's leather products is Taiwan-born British entrepreneur Grace Wong (王思涵), daughter of Taiwanese business tycoon Winston Wong (王文洋) and late artist Anita Wong (陳靜文).
On the day of her store's reopening on Oct. 27, Grace Wong spoke with CNA about her entrepreneurial and artistic journey and how she was helped in recent years not only by royal recognition but also by getting back to her roots.
From business to business
Grace Wong founded Grace Han in 2011, the brand name a combination of her English first name and the last character of her Chinese name (Wong Tsu-han) that can be translated as "inclusion" or "embrace."
Wong majored in economics in college at the request of her father, but she said the artistic influence of her late mother, who passed away in 2007, had always stuck with her, prompting her to study fashion arts.
It was during that time, Wong said, that she was introduced to leather as a medium and found herself immediately drawn to its versatility and beauty, which allowed her to express her creativity.
After the launch of her brand, Wong crafted several pieces that earned popular acclaim, giving her a significant enough catalogue and positive enough recognition to launch the Grace Han flagship store in London.
It opened on upscale Beauchamp Place in Knightsbridge in 2019, near Harrods of London. But soon after, in the first few months of 2020, the world came to a halt as a result of the COVID-19 pandemic, when people were not allowed to travel or do much shopping outside of home.
The lack of foreseeable opportunity and lackluster sales left Wong despondent and forced her to close down her newly opened store.
London leather, Taiwan techniques
Although her business took a hit, it motivated Wong to think about her brand's future, and she decided to focus on lowering costs by retracing her roots.
She relocated the production of the brand's luxury accessories and leather goods products to Taiwan, assembling a talented team based in Changhua County.
"I wanted to reverse the traditional impression of 'MIT (Made in Taiwan)' products," Wong told CNA in an interview.
"As long as the quality standards stay high, the end results will always be good no matter where the products are made," Wong said. "I hope to keep the core production techniques in Taiwan and have people notice that these [luxury leather goods] are all made by Taiwan."
Grace Han products have now been made in Changhua for about three years by a team of young craftspeople. They are overseen by two masters, each with around 50 years of experience in the field, described by Wong as "national treasures."
The move to Taiwan also helped Wong sidestep the problems she was having with her contractors she had sought out in Italy, who would complain about the products being too complicated to produce or argue with her about wages.
Royal recognition
Just as critical to the rebound of her brand, however, was the Duchess of Cambridge carrying a Grace Han bag in 2020 as an unofficial endorsement.
It provided a morale boost at a time when Wong had just closed her London store and was unable to see light at the end of the tunnel, even wondering if she should just abandon the shop altogether.
"It was as if I was living a dream," Wong remembered.
Wong said her products initially caught the eye of one of Middleton's stylists, who contacted the Taiwanese designer after passing her store.
The stylist asked for a full catalogue from which Middleton herself picked out the Love Letter bag she now carries, a bag Wong remembers timidly delivering to the palace in person.
According to the Taiwanese designer, the Love Letter collection was inspired by the seal flap of an envelope and how the flap's triangular shape resembles the irresistible smile that grows on a person's face when they pen a love letter.
Wong said she felt Middleton understood the meaning behind the bag's design, which might explain why she had it with her during an appearance at a Muslim center in London in March 2023 to support a fundraising drive for victims of the 2023 Turkey-Syria earthquake.
Middleton's use of the brand's products helped Grace Han accessories and bags find their way into the hands of London's upper class and international dignitaries, from British actress Naomi Watts and Carrie Johnson, the wife of former U.K. Prime Minister Boris Johnson, to Akie Abe, the widow of former Japanese Prime Minister Shinzo Abe.
Wong said, however, that whether a customer was famous or not was not important to her. Instead, it was people with stories, such as an Australian customer who bought a Love Letter bag to admire and remember his late wife, that has kept her going.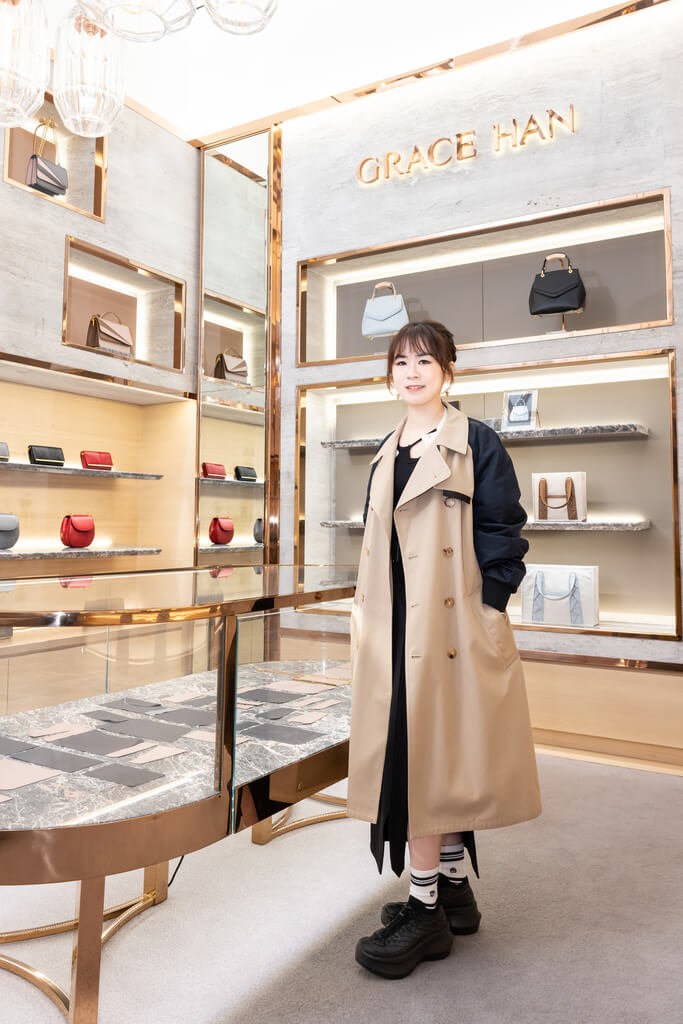 Tribute to late mother
Aside from the reopening of her flagship store and launching new designs, Wong also participated in the Asian Art in London event until Nov. 4, becoming the first leather artist to have a work at the art celebration since its inception in 1998.
Though it set a new milestone, the exhibit was especially important to Wong personally because works created by Wong and her mother were on display.
It was poetic to her as London was the city where she and her mother shared their artistic beginnings, Wong said, with the layers of leather seen in her designs symbolizing the layers of longing she still feels for her late mother.
Enditem/ls
View All