Taiwan breaks ground on self-driving car testing facility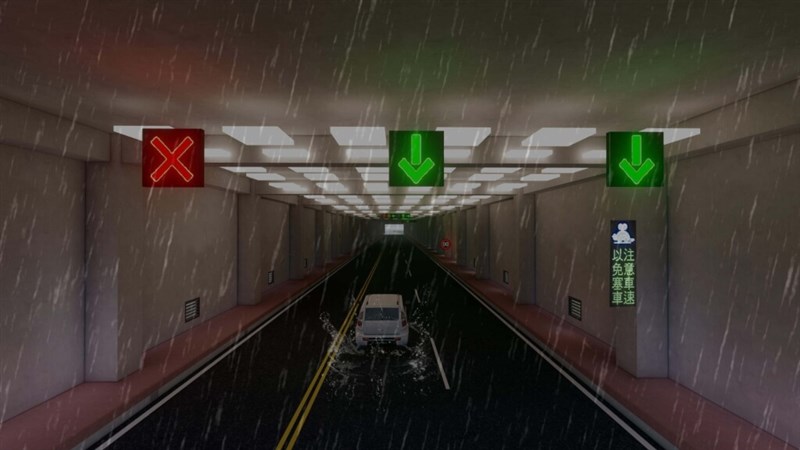 Taipei, Aug. 1 (CNA) Taiwan broke ground Monday on a NT$1 billion (US$31.68 million) driverless vehicle open field testing facility in Changhua County that will be able to simulate many different kinds of weather conditions.
The ceremony was held by the Automotive Research & Testing Center, which is in charge of the project aimed at creating a good environment for smart car and automotive electronics verification testing, the Ministry of Economic Affairs (MOEA) said in a statement Monday.
Construction of the open field testing facility in Lukang in the central county is scheduled to be completed by 2025.
When finished, it will provide testing and identification services for products such as smart vehicles, automotive electronic systems, and sensor systems under different weather conditions, such as rain or fog, or during the sunrise or sunset or at night, the ministry said.
Large driverless buses, for example, will be able to be tested at 110 kilometers per hour under various environmental conditions such as heavy rain or thick fog or when traveling through a tunnel or on an overpass, the statement said.
Chiou Chyou-huey (邱求慧), director-general of the ministry's Department of Industrial Technology, said at the ceremony that the facility's construction is coming at an opportune time.
The global automotive industry is now focused on an artificial intelligence (AI)-driven digital transformation, Chiou said, and Taiwan's automotive electronics sector is ready to become a key partner for global car manufacturers seeking technical upgrades.
In reviewing a development strategy for autonomous vehicles in Taiwan, however, the government found that Taiwan's lack of a high-speed self-driving car test site and verification equipment was a hindrance, Chiou said.
The MOEA, therefore, decided to build an outdoor high-speed self-driving car test facility equipped with advanced equipment that meets the highest international standards with government subsidies for science and technology projects, Chiou said.