COST OF LIVING
/
Taipower gives tips for cutting power bills in shared rentals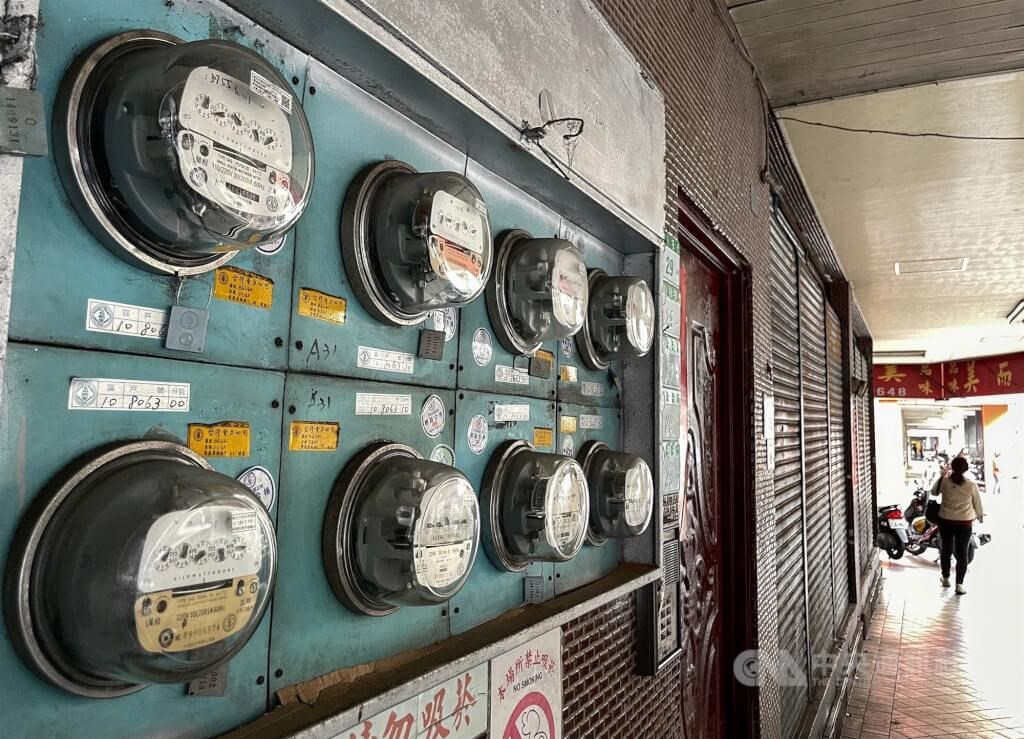 Taipei, March 19 (CNA) Taiwan Power Co (Taipower) said Sunday that tenants who share electricity meters may wish to consider requesting a change of that arrangement, given the impending increase in power rates.
The installation of an independent meter for each unit in a building, however, will require permission from the landlord, who in turn will have to apply to Taipower for a change in wiring and the addition of separate meters, the state-run company said.
Meanwhile, tenants whose power consumption exceeds 700 kWh per month can opt for a plan known as time-of-use rates, under which they can ask to shift some of their recorded usage to a period when electricity rates are lower, Taipower said.
The company offered the tips as it prepared to increase power rates for domestic and business users, with effect from April 1.
According to the new rates announced last Friday, households will see a 3 percent increase if their monthly electricity consumption exceeds 700 per kilowatt-hour (kWh), and 10 percent if it is over 1,000 kWh.
Taipower said Sunday that only 3 percent of the 13 million residential users in Taiwan consume more than 1,000 kWh of electricity per month.
The increases will be higher in the industrial sector, where prices will be hiked 17 percent for industries that use high and ultra-high voltage, while smaller companies that use low-voltage electricity will see a price hike of 10 percent.
Small businesses consuming more than 1,500 kWh a month will see a 3 percent increase, and those with a monthly consumption of over 3,000 kWh will face a 5 percent rise, according to the Ministry of Economic Affairs.
The decision to raise electricity rates "reflects costs, as fuel prices are expected to remain high this year," thus increasing the operational pressure on the state-run Taipower, the ministry said.
View All