COST OF LIVING
/
Electricity rate hike will hamper industries, economy: business groups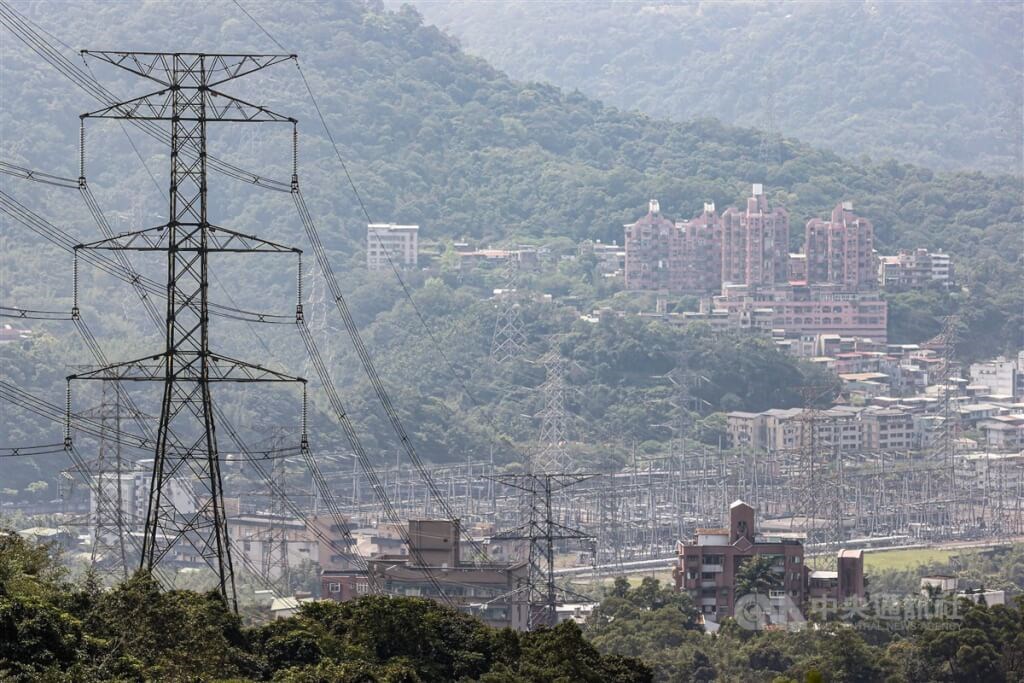 Taipei, March 18 (CNA) Business groups in Taiwan said Friday that the government's decision to raise electricity rates in the current economic climate will deal a further blow to Taiwan's exports and its industrial sector in general.
Furthermore, the power rate hike will result in higher consumer prices, which in turn will negatively impact the domestic economy, the Chinese National Federation of Industries (CNFI) said in statement.
Amid weakening global demand, business has been declining for many of Taiwan's export-oriented manufacturers, said the CNFI, which represents the majority of manufacturers in the country.
The government's decision to raise electricity rates by an average 11 percent will not only hamper the domestic economy but will also destabilize the country's labor market, CNFI said.
The statement was issued after a committee commissioned by the Ministry of Economic Affairs (MOEA) to review power rates concluded Friday that prices will be hiked 17 percent for industries that use high and ultra-high voltage, while smaller companies that use low-voltage electricity will see a price hike of 10 percent, starting April 1.
However, high usage industrial companies whose electricity consumption fell by 10 percent or more in the second half of 2022 will be subject to only an 8.5 percent rate increase, the MOEA said.
Small businesses consuming more than 1,500 kWh a month will see a 3 percent increase, while those with a monthly consumption of over 3,000 kWh will face a 5 percent rise, according to the ministry.
The rate hikes will also extend to households, rising 3 percent if their monthly consumption exceeds 700 per kilowatt-hour (kWh), and 10 percent if it is over 1,000 kWh, according to the MOEA.
The decision to raise electricity rates "reflects costs, as fuel prices are expected to remain high this year," thus increasing the operational pressure on the state-run Taiwan Power Co. (Taipower), the ministry said.
The CNFI said, however, that the MOEA should have implemented the electricity price hikes in phases, to ease the impact on small and medium-sized enterprises, as many of them cannot afford the new rates.
Meanwhile, the Chinese National Association of Industry and Commerce, Taiwan, (CNAIC) also issued a statement Friday, appealing to the government not to carry out any further rate hikes in the near future or Taiwan's competitiveness will be hurt further in the global market.
The 17 percent rate increase will put a heavier financial burden on high- and ultra-high voltage industrial users, which saw a 15 percent rate hike last year, and it is likely to deter them from investment, CNAIC said.
The Third Wednesday Club, in which local business heavyweights and government representatives discuss the economic climate, agree that heavy industrial power users are the main contributors to economic growth, tax revenues, exports and job creation in Taiwan, the association said.
However, Paul Hsu (許舒博), chairman of the General Chamber of Commerce of the Republic of China, told the press that while he was not happy with the electricity rate hikes, he thought they were acceptable, particularly as they make allowance for industrial users that recorded a consumption decrease of 10 percent or more in the second half of 2022.
According to the Directorate General of Budget, Accounting and Statistics, the upcoming power price hikes are expected to boost the consumer price index (CPI) by 0.204 percentage points.
In the first two months of this year, Taiwan's CPI growth rose 2.74 percent from a year earlier, registering 2.43 percent in February alone and rising past the central bank's 2 percent forecast.
Taipower has estimated that the rate hike will contribute an additional NT$60 billion (US$1.96 billion) to its 2023 income.
The state-run power company recorded losses of NT$267.5 billion in 2022, and NT$32.1 billion, before tax, in January, an increase of NT$5.9 billion over the same month last year.
Taipower Vice President Wang Jenn-yeong (王振勇) said it remains to be seen, however, whether the rate increases will narrow the company's losses to less than NT$100 billion this year.
Related News
March 17: Taiwan to raise electricity prices for certain users from April 1
March 17: Cash incentive plan for foreign visitors to begin April 15
March 16: Online registration for NT$6,000 cash handouts to start March 22
March 7: Cabinet planning to allocate NT$100 billion to labor insurance fund
Feb. 23: Cabinet approves proposed spending for post-COVID economic recovery
Dec. 19: Taipower to issue corporate bonds in January amid heavy losses
View All