CAL, EVA Air, StarLux revenues soar in February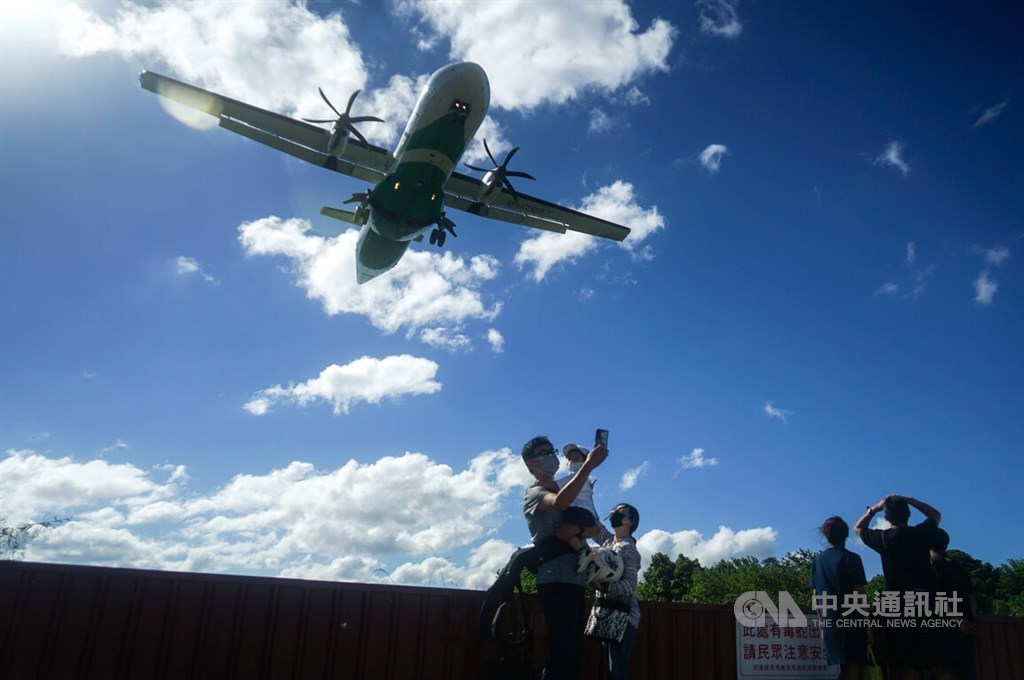 Taipei, March 11 (CNA) Taiwan's three international carriers China Airlines (CAL), EVA Airways and StarLux Airlines posted significantly improved sales figures for February, as passenger numbers continued to rise following the easing of COVID-19 border restrictions.
CAL said it posted NT$12.67 billion (US$411 million) in consolidated sales in February, a year-over-year increase of 18.64 percent.
According to CAL, revenue generated by passenger flights soared 866.44 percent compared with the same month the previous year to NT$7.08 billion, while sales generated by cargo stood at NT$4.84 billion.
CAL said its passenger routes between Taiwan and Japan and between Taiwan and South Korea served as a major driver of sales growth in February, supported by a rise in the number of flights to North America.
The carrier said promotional campaigns for Valentine's Day and the 228 long weekend also boosted demand.
For its part, EVA Air said its consolidated sales rose 48.26 percent from a year earlier to NT$12.88 billion in February, with revenue generated from passenger flights surging 1,127.71 percent year-over-year to NT$8.06 billion and cargo flight revenue reaching NT$3.26 billion.
EVA Air said that starting May 15, the airline's round-trip flights to North America will rise to 84 per week, with three flights to Los Angeles and San Francisco a day and daily flights to Seattle, New York, Houston, Chicago, Vancouver and Toronto.
EVA Air added that flights to the Italian city of Milan would also rise from two per week to four starting from May 15, with the number of flights to European destinations expected to hit 32.
Meanwhile, the number of Chinese destinations will expand to Guangzhou and Hangzhou from the current Beijing, Shanghai and Chengdu in the near future.
The carrier said it would also expand its services to Japan starting from March 26 and to Southeast Asia from March 30.
StarLux, Taiwan's newest international carrier, posted consolidated sales of NT$1.37 billion in February, a 2,029 percent year-over-year increase, with revenue generated from passenger flights surging 3,760 percent from a year earlier to NT$1.22 billion.
As for cargo flights, revenue grew 326 percent from a year earlier to NT$122 million in February, StarLux said.
With the launching of flights to Sandai, the largest city in Japan's Tohoku region, on April 1, and to Los Angeles on April 26, the total number of destinations served by StarLux will reach 17.
At present, StarLux's fleet comprises 13 A321neos, four A330neos and two A350-900s. The carrier will take delivery of a third A350-900 sometime between late March and early April, while a fourth A350-900 is scheduled to arrive in Taiwan in the second half of this year.