Tainan district crowned 'luckiest' area for consecutive LNY lottery winners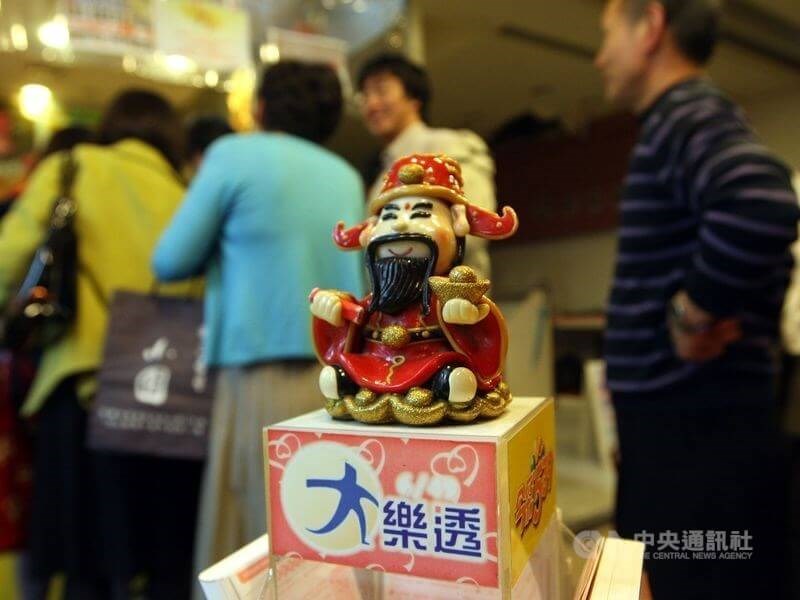 Taipei, Jan. 24 (CNA) Tainan's Yongkang District has been named the "luckiest" area in Taiwan after outlets there sold consecutive top prize-winning tickets for the Lunar New Year (LNY) edition of Lotto 6/49 on the first and second days of the Year of the Rabbit.
The top prize goes to any player who picks the six winning numbers between 1 and 49 that have been drawn, with other prizes given to people who have chosen between two and five of the winning numbers and/or an additional special number.
For the Lunar New Year holiday, the traditionally twice-weekly lotto is being drawn everyday until Feb. 5, with a new set of winning numbers being drawn daily for 17 days straight.
The district first sold a ticket that won NT$110 million (US$3.6 million) on Sunday, Jan. 22, before then selling one of the three tickets that shared the NT$100 million prize for Lotto 6/49 issue No.112009 on Monday, Jan. 23.
The winning numbers on Monday were, in ascending order, 07, 10, 18, 23, 34 and 35, with 09 drawn as the designated Special Number.
Aside from the ticket sold in Yongkang District, the other two tickets with the winning numbers were sold in Taipei's Shilin District and Kaohsiung's Fengshan District.
According to Taiwan Lottery, the lottery ticket sales for Tuesday is estimated at NT$250 million, with NT$100 million guaranteed as the day's minimum winnings.
For LNY, the company is also offering 360 NT$1 million bonus prizes for special daily nine-number drawings from Jan. 20 to Feb. 5.
To win, players must correctly pick six of nine numbers between 1 and 49 drawn for the contest, which on Monday were 07, 23, 29, 38, 39, 40, 43, 46 and 49.
A total of 36 NT$1 million dollar bonus prizes were won on Monday, but because six sets of winning combinations were split between two pairs of tickets, respectively, that meant 12 ticket-holders shared six million-dollar prizes, which lowered their winnings to NT$500,000 per ticket.
To date, 123 special daily nine-number bonus prizes have been given out, with 237 more NT$1 million prizes still up for grabs.
Additionally, Monday's NT$272 million Super Lotto failed to secure a winner. The prize money will be carried over to the next draw, on Thursday, with estimated top prize increasing to around NT$330 million.