Taiwan shares extend momentum as TSMC sees gains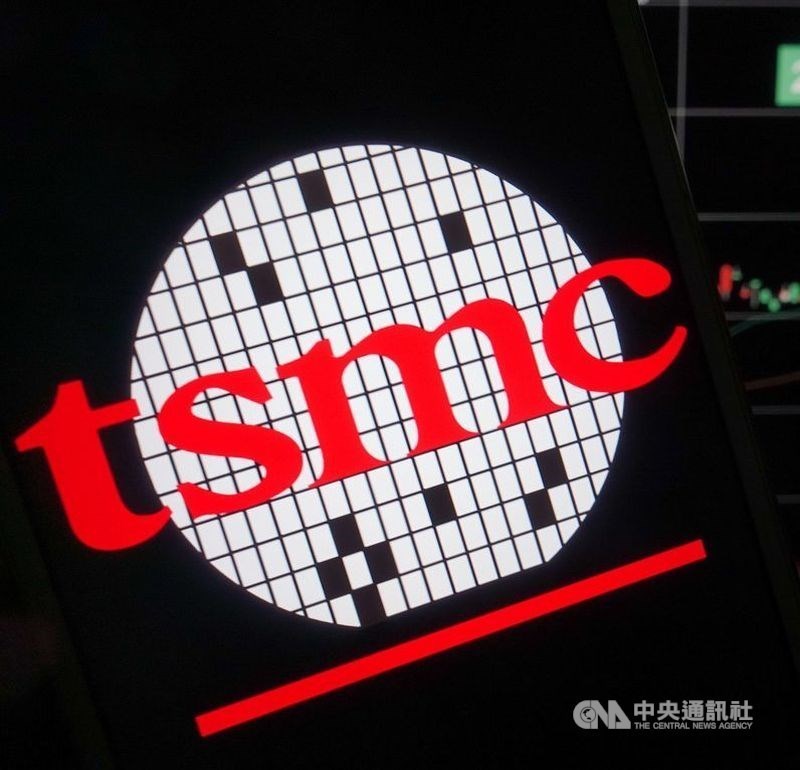 Taipei, Jan. 10 (CNA) Shares in Taiwan moved higher on Tuesday, extending momentum from a rally a session earlier, as the bellwether electronics sector continued to attract buying, led by Taiwan Semiconductor Manufacturing Co. (TSMC), the world's largest contract chipmaker, dealers said.
However, turnover shrank with many investors wary of a major technical pullback from a strong showing on Monday, while market sentiment remained cautious before the release of the U.S. December inflation data later this week for more clues about what the Federal Reserve will do next during the current rate hike cycle, dealers added.
The Taiex, the weighted index on the Taiwan Stock Exchange (TWSE), ended up by 50.75 points, or 0.34 percent, at 14,802.96, after moving between 14,728.56 and 14,816.13. Turnover totaled NT$177.4 billion (US$5.83 billion), a drop from Monday's NT$225.93 billion.
The market opened up by 0.30 percent on follow-through buying from a rise of 2.64 percent Monday, but many stocks fluctuated in a narrow range in the wake of a 0.34-percent fall on the Dow Jones Industrial Average overnight, dealers said.
Semiconductor heavyweights, however, got a boost from a 1.92-percent rise on the Philadelphia Semiconductor Index on the U.S. markets and purchases of TSMC shares picked up, in particular, in the last few minutes to bolster the Taiex further at the end of the session, dealers said.
"Thanks to TSMC, the local main board managed to end above the previous closing level today," Hua Nan Securities analyst Kevin Su said.
"It seems that many investors stayed calm before the chipmaker's investor conference set for Thursday as they have widely anticipated that the company will suffer a sequential decline in sales in the first quarter during the ongoing inventory adjustments."
After a 2.87-percent increase in its American depositary receipts (ADRs) overnight, TSMC, the most heavily weighted stock in the local market, increased by 1.04 percent to close at NT$486.00.
Led by TSMC's gains, the electronics index rose by 0.64 percent with the semiconductor sub-index rising by 0.98 percent.
After the market close, TSMC reported that its consolidated sales for 2022 had hit a record high of NT$2.26 trillion in consolidated sales, up by 42.6 percent from a year earlier.
The market has forecast that TSMC's sales for the first quarter will fall more than 10 percent from a quarter earlier.
In addition to TSMC, Su said, United Microelectronics Corp. (UMC), a smaller contract chipmaker, also helped to boost the tech sector, rising by 1.12 percent to end at NT$45.00 after its ADRs rose by 4 percent overnight.
Among other semiconductor stocks, smartphone IC designer MediaTek Inc. increased by 2.81 percent to close at NT$694.00, memory chip supplier Winbond Electronics Corp. rose by 1.95 percent to end at NT$20.90, and TSMC's application-specific integrated circuit (ASIC) design subsidiary Global Unichip Corp. edged up by 0.73 percent to close at NT$692.00.
UMC's display driver IC design unit Novatek Microelectronics Corp. fell by 0.43 percent to end at NT$347.00.
Also in the electronics sector, iPhone assembler Hon Hai Precision Industry Co. rose by 0.30 percent to close at NT$99.40, while Largan Precision Co., a supplier of smartphone camera lenses to Apple Inc., fell by 2.02 percent to end at NT$2,180.00.
"With buying concentrated on the tech sector, old economy and financial stocks largely retreated from yesterday's gains," Su said. "As turnover fell, it was not easy for these stocks to draw market attention."
Among the old economy stocks in consolidation, China Steel Corp., the largest steelmaker in Taiwan, dipped by 0.32 percent to close at NT$30.85, while Tung Ho Steel Enterprise Corp. ended unchanged at NT$53.10.
Eclat Textile Co. fell by 1.12 percent to close at NT$487.00, and rival Makalot Industrial Co. dropped by 1.74 percent to end at NT$226.50.
The transportation sector failed to sustain its earlier strength, falling by 0.44 percent amid lingering worries over a fall in freight rates.
Container cargo shippers Wan Hai Lines Ltd. and Yang Ming Marine Transport Corp. fell by 1.29 percent and 0.63 percent, respectively, to close at NT$76.50 and NT$62.90. However, Evergreen Marine Corp., the largest container shipper in Taiwan, bucked the downturn, rising by 0.32 percent to end at NT$155.50.
Among bulk cargo shippers, U-Ming Marine Transport Corp. dropped by 1.67 percent to close at NT$47.20, and Chinese Maritime Transport Ltd. fell by 1.42 percent to end at NT$38.15.
The financial sector appeared mixed as it closed down by 0.04 percent.
SinoPac Financial Holding Co. rose by 0.58 percent to close at NT$17.40, while Cathay Financial Holding Co. and Fubon Financial Holding Co. fell by 0.71 percent and 0.67 percent, respectively, to end at NT$41.70 and NT$59.20.
"In addition to TSMC's investor conference, the upcoming U.S. December consumer price index (due Thursday U.S. time) will be critical to the market as it could serve as a barometer of the Fed's current tightening," Su said.
According to the TWSE, foreign institutional investors bought a net NT$18.58 billion worth of shares on the main board Tuesday.