Taiwan's PMI contracts in November for 5th consecutive month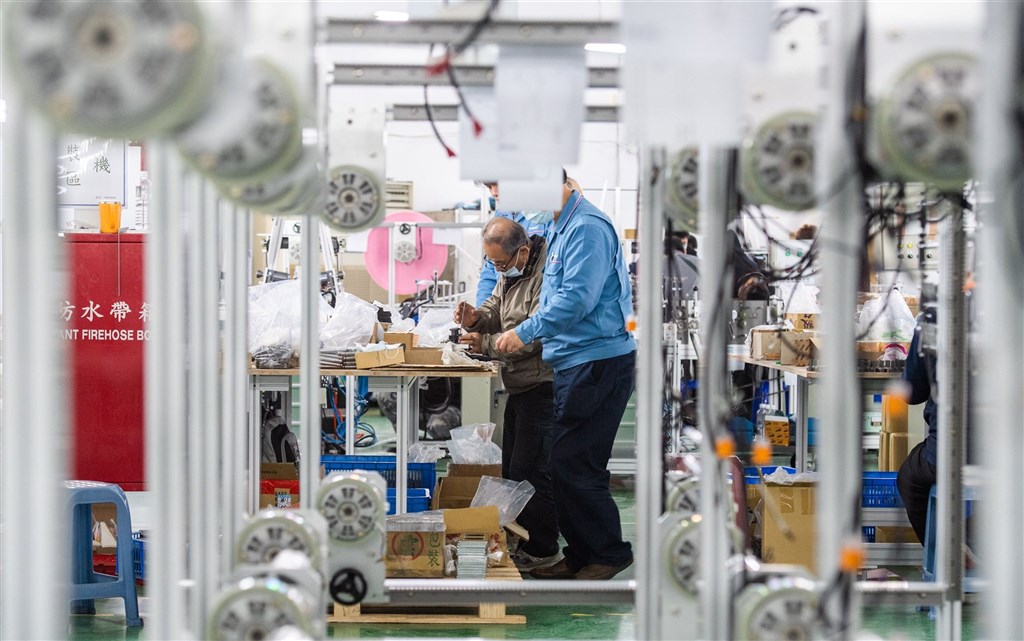 Taipei, Dec. 1 (CNA) Taiwan's seasonally adjusted Purchasing Managers' Index (PMI) fell by 1.5 points to 43.9 in November, reflecting the fifth straight monthly contraction in the manufacturing sector, the Chung-Hua Institution for Economic Research (CIER) said on Thursday.
Citing the results of a telephone interview, CIER President Chang Chuang-chang (張傳章) said with the risk of a global economic downturn increasing, most companies in the local manufacturing sector "are tightening their belts while waiting for the downturn to hit bottom."
He forecast that the outlook for raw material and mature industries could bottom out in the second quarter next year, while consumer electronics and machinery tool makers would not bottom out until the second half of the year.
Despite a slight rise of 0.5 points in the manufacturing sector's six-month outlook reading to 25.3, Chang said the level was still very low.
Economist Kamhon Kan (簡錦漢) from Academia Sinica, meanwhile, cautioned that the effects of the U.S. Federal Reserve's rapid interest rate increases this year "might gradually emerge in one or two years," although the current inflation in the U.S. is believed to have peaked.
The PMI, which measures the health of the manufacturing sector, is based on a monthly survey of 300 representative manufacturing companies regarding categories such as new orders, production, employment, supply deliveries and inventory.
A score of 50 is the median, indicating no change, while scores above and below that number represent expansion and contraction, respectively.
In November, the Non-Manufacturing Index (NMI), which covers service sector activity, grew by 2.2 points from a month earlier to 52.2, with its sub-index on business activity and new orders showing expansion, according to CIER.
Chang said the restaurant and beverage sector, in particular, has benefited from rebounding domestic consumption with the COVID-19 pandemic easing off.
Regarding the housing market, CIER associate research fellow Chen Shin-hui (陳馨蕙) said real-estate developers would be more cautious in launching new housing projects due to fluctuations of raw material prices, a shortage of labor and the growing demand for sustainability, all of which contribute to higher operating costs.