Remove wind price cap to meet Taiwan's green energy goals: ECCT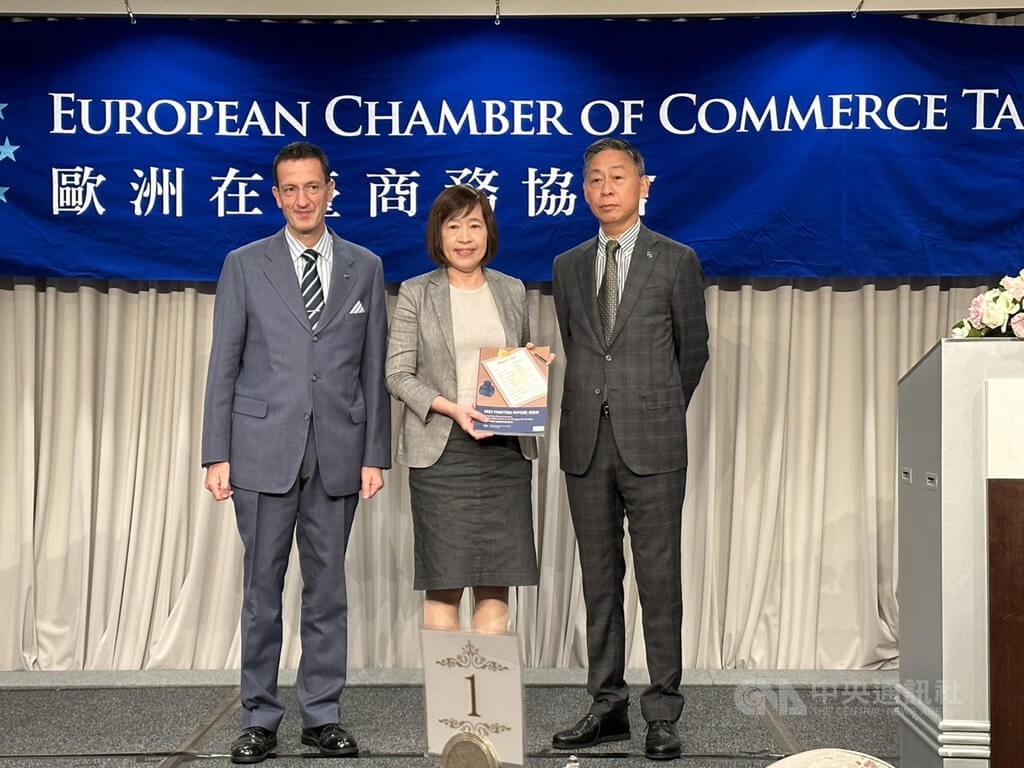 Taipei, Nov. 25 (CNA) The European Chamber of Commerce Taiwan (ECCT) on Friday called on Taiwan to remove a unit-price cap on wind energy, saying that the current ceiling risks stymying the country's green transition.
In its 2023 position paper on wind energy, the ECCT said that rising international commodity costs meant that Taiwan's current upper limit of NT$2.49 (US$0.08) per kilowatt hour at which wind turbine operators can bid to sell their power to the state-run electricity grid was too low to attract new green energy investment.
The problem is particularly acute given Taiwan's policymakers were already "falling far behind their 2025 timetable goals for renewable energy," the ECCT added.
The ECCT also noted that government cuts to renewable energy targets ran "counter to the government's objectives" of achieving significant reductions in carbon emissions.
"To create the right conditions for success in the changing world order, actions will be needed by the government to speed up Taiwan's energy transformation, attract and retain talent, enhance the conditions for developing innovative technologies and pursue further internationalisation," the ECCT said in a summary published on the group's website.
In addition, the ECCT called on Taiwan's government to "streamline the permitting process for wind energy projects, including creating 'green zones' with simplified permitting requirements."
While the ECCT acknowledged Taiwan's successful economic performance despite the challenges of COVID-19, the group highlighted the increasing importance of geopolitical issues and the necessity to "maintain flexibility" and the ability to "adapt to the changing needs of [its] trading partners and clients."
Responding to the ECCT's position paper, Deputy Minister of the National Development Council Kao Shien-quey (高仙桂) said that energy transformation was a top priority for Taiwan's government.
Kao said the government would announce 12 key strategies to address the concerns raised by the ECCT before the end of the year.
In addition to the budgeting NT$68.2 billion for net zero-related policies next year, the government also plans to spend NT$564.5 billion to enhance power grid resiliency, according to Kao.