Ex-TSMC executive joins Hon Hai as chief semiconductor strategist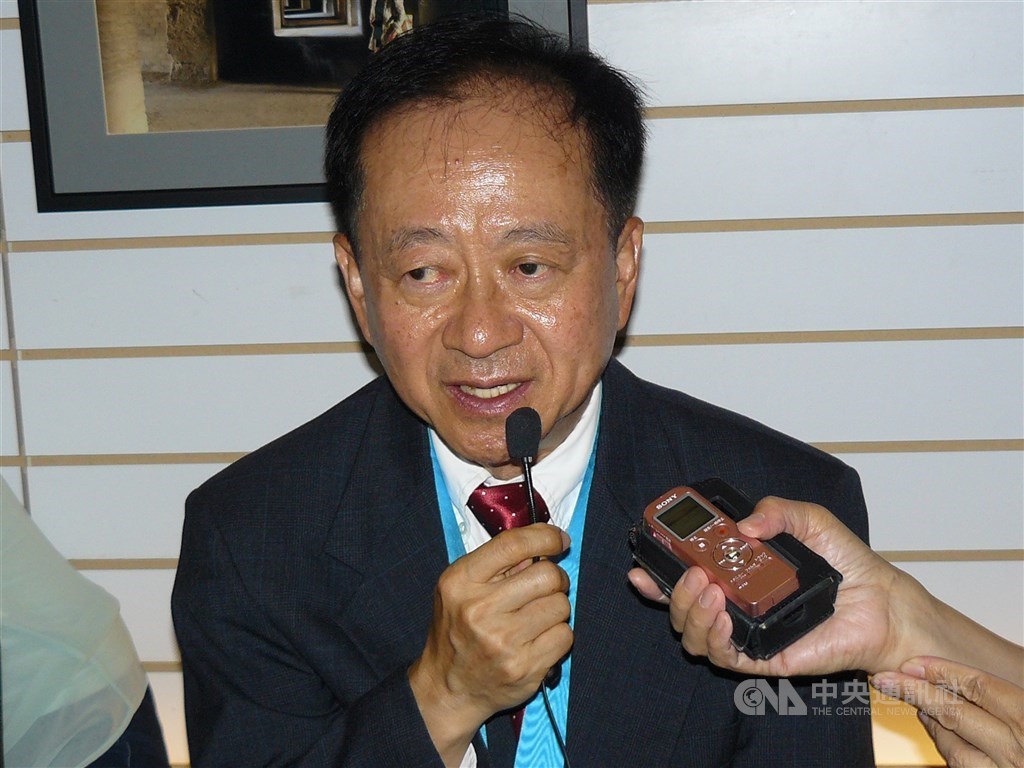 Taipei, Nov. 22 (CNA) Taiwan-based manufacturing giant Hon Hai Precision Industry Co. announced Tuesday it has appointed Chiang Shang-yi (蔣尚義), a former joint chief operating officer (COO) at Taiwan Semiconductor Manufacturing Co. (TSMC), as its semiconductor chief strategy officer.
Chiang will report directly to Hon Hai Chairman Liu Young-way (劉揚偉), the company said in a statement issued that day.
Chiang unexpectedly attended the annual Hon Hai Tech Day on Oct. 18, and participated in forums on the company's third-generation semiconductors and Hon Hai Research Institute's achievements in developing low-orbit satellite communication technology. The appearance sparked speculation about whether he would assist Hon Hai in the field of semiconductor development.
In the statement, Liu expressed his gratitude to Chiang for his recognition of Hon Hai's deployment planning and operating capabilities in the semiconductor industry, as well as his willingness to join the company and contribute to its semiconductor development as it makes an all-out effort to move into the semiconductor industry.
Liu said that after Chiang joined the company, he is expected to make outstanding contributions to Hon Hai's global expansion and the technological development of its semiconductor business.
Hon Hai, also known as Foxconn globally, said that since Chiang returned to Taiwan from the United States in 1997, he has been one of the most important and influential pioneers in local semiconductor development from the micron process to nanometer process technologies.
It also praised Chiang for laying the foundations for Taiwan's current leadership role in the technology sector, calling him a key figure in the country's ability to maintain its semiconductor competitive advantage.
The company expects Chiang to provide Hon Hai with guidance on developing a global semiconductor deployment strategy based on his rich experience in the industry.
Chiang graduated from the Department of Electrical Engineering at National Taiwan University in 1968, obtained a master's degree in electrical engineering from Princeton University in the United States in 1970, and received a Ph.D. in electrical engineering from Stanford University in 1974.
A Taiwanese semiconductor industry veteran who helped build TSMC, the world's largest contract chip foundry, Chiang has worked at several international companies such as International Telephone and Telegraph (ITT), Texas Instruments (TI) and Hewlett-Packard (HP), and was executive vice president and co-COO of TSMC.
After his retirement from TSMC in 2013, Chiang also had two stints at Semiconductor Manufacturing International Corp (SMIC), China's top chipmaker, from 2016-2018 and 2020-2021.
In an oral history interview with the California-based Computer History Museum (CHM) in March, Chiang called his decision to join the top Chinese chipmaker "one of the foolish things" he had done, according to the transcript of the interview.
His attendance at the Hon Hai Tech Day event on Oct. 18 was his first public appearance since leaving SMIC.