Foreign institutional investors record net fund outflows for August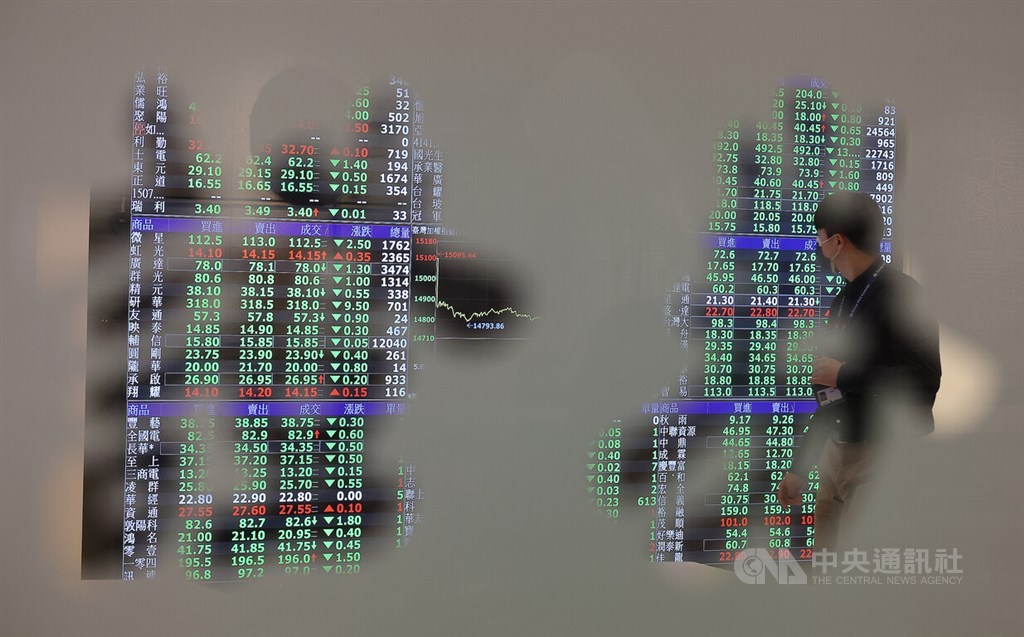 Taipei, Sept. 10 (CNA) Foreign institutional investors registered net fund outflows for the third consecutive month in August, according to the Financial Supervisory Commission (FSC), Taiwan's top financial regulator.
Data compiled by the FSC showed foreign institutional investors recorded net fund outflows of US$5.45 billion in August, bringing aggregate net outflows to US$13.07 billion or NT$401.2 billion during the June-August period.
The net outflows have been attributed to the widening interest rate gap between Taiwan and the United States, and FSC officials said any move by the U.S. Federal Reserve to adjust its monetary policy will no doubt dictate fund movement worldwide.
Since the Fed launched a rate hike cycle in March to take on skyrocketing inflation, foreign institutional investors had recorded US$11.58 billion in net fund outflows from March to April, before shifting to the other side by registering a mild net fund inflow worth almost US$2.7 billion in May.
Rate hikes, inflation 
However, foreign institutional investors again registered net fund outflows in June and acted more aggressively in the following two months, according to the FSC.
Since March, the Fed has raised its key interest rates by 225 basis points, while Taiwan's central bank has hiked interest rates by only 37.5 percent.
Taiwan's central bank has argued that although the local consumer price index breached the 2 percent alert, inflation rates were still dwarfed by those seen in the U.S.
In August, Taiwan's CPI grew 3.36 percent from a year earlier in July before moderating to 2.66 percent in August.
Meanwhile, CPI growth in the U.S. sat at 8.5 percent in July, down from 9.1 percent in June.
U.S. inflation data for August is scheduled to be released next week.
The market has widely anticipated the Fed will raise rates by an additional 75 basis points after wrapping up a policymaking meeting on Sept. 21.
Meanwhile, Taiwan's central bank is tipped to increase rates by 12.5 to 25 basis points in its quarterly policymaking meeting set for Sept. 22.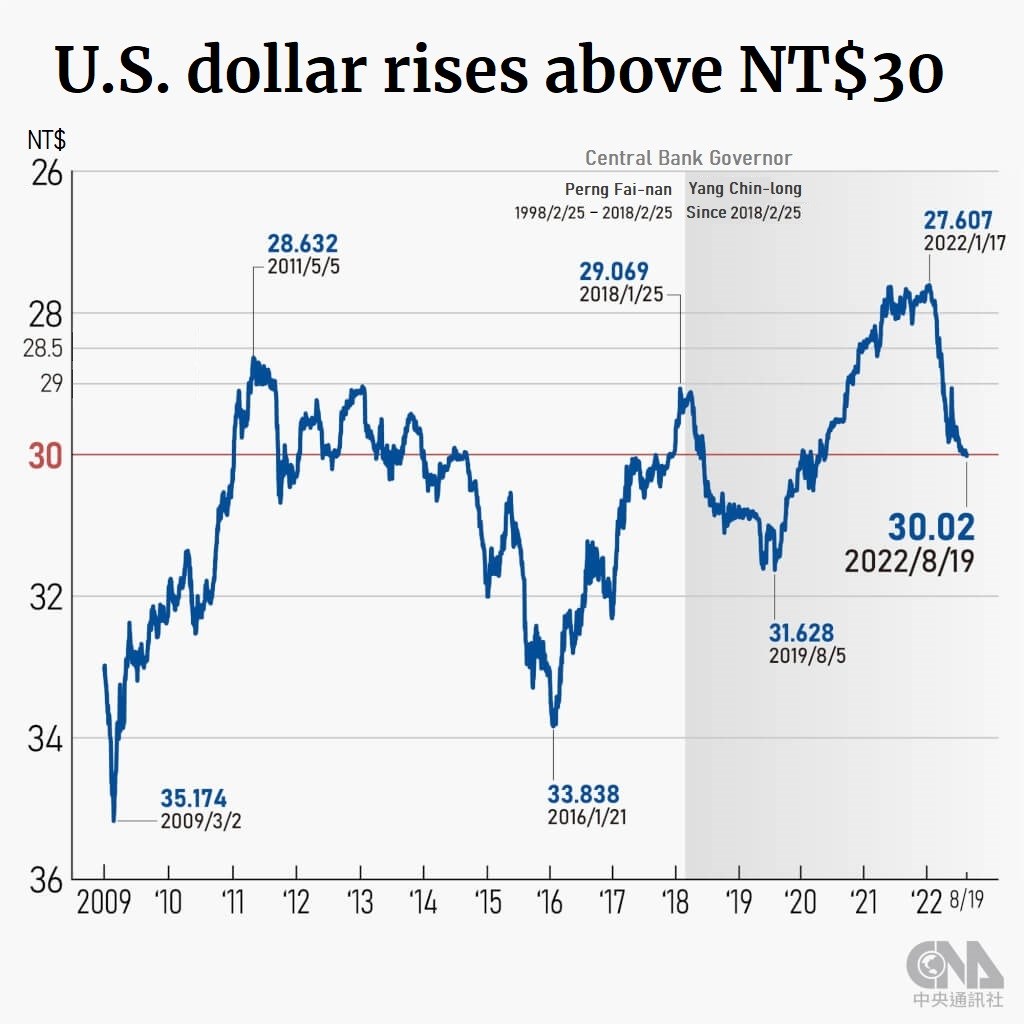 In the first eight months of this year, foreign institutional investors recorded net fund outflows of US$16.7 billion. During the same period, the Taiex, the Taiwan Stock Exchange's weighted index, plunged 3,213.40 points, or 17.14 percent.
Since the government lifted a ban on foreign institutional investments in the local bourse at the end of 1990, foreign institutional investors have accounted for an accumulated US$212.86 billion in net fund inflows into Taiwan as of August, according to FSC data.
From January to August, foreign institutional investors sold a net NT$1.007 trillion on the local equity market as they rushed to park their money in greenback-denominated assets due to higher yields in the U.S. market, the FSC said.
The FSC said the net sell resulted from volatility in the global markets, but added that the commission had faith foreign investors would refocus on Taiwan's healthy fundamentals in the longer term.
Related News
Sept. 9: BERI ranks Taiwan No. 6 investment destination worldwide
Sept. 7: U.S. dollar hits 3-year high on Taipei forex market
Sept. 6: Forex reserves continue to fall after central bank's intervention in market
Recent stock trading sessions
Sept. 8: Taiwan shares close up 1.20%
Sept. 7: Taiwan shares tumble 1.89% as bad news hits TSMC
Sept. 6: Taiwan shares shed early gains amid fears over hawkish Fed
Sept. 5: Taiwan shares end slightly lower in consolidation mode
Sept. 2: Taiwan shares extend losses amid concerns over U.S. rate hikes
Sept. 1: Taiwan shares fall by almost 300 points after U.S. losses
Aug. 31: Taiwan shares end above 15,000 points as tech sector rebounds