Taiwan to host AFACT 2023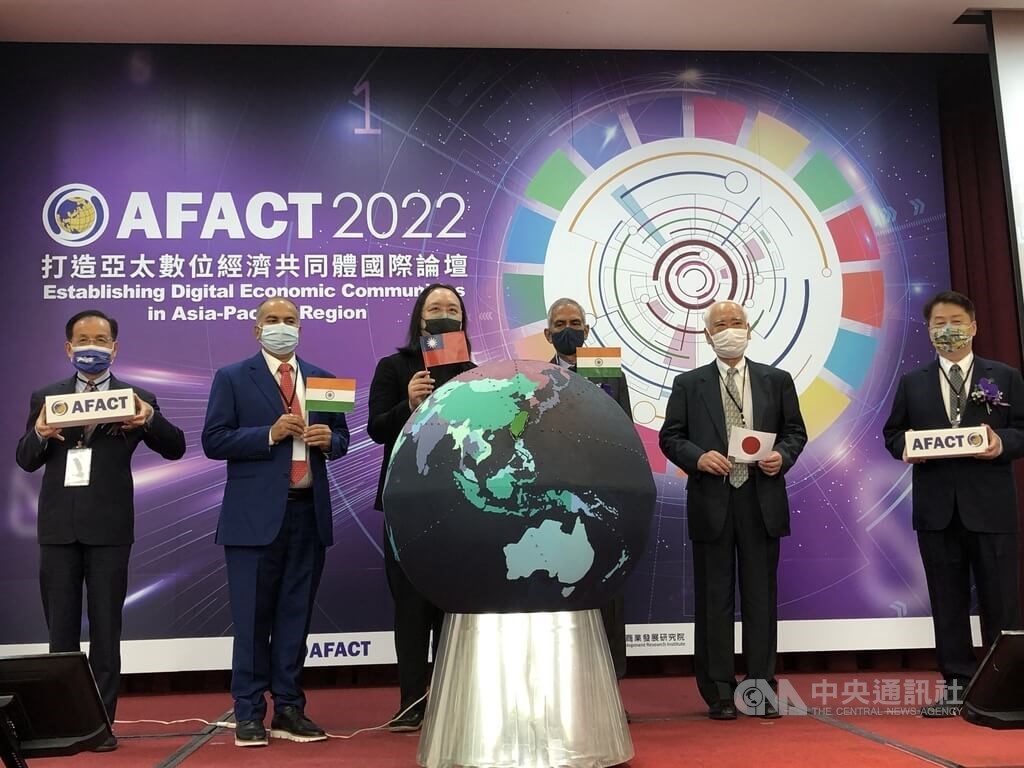 Taipei, Aug. 15 (CNA) Taiwan has secured the right to host the Asia Pacific Council for Trade Facilitation and Electronic Business (AFACT) 2023, which aims to facilitate a digital economy in the region, the Institute for Information Industry (III) said Monday.
As the 2023 AFACT host, Taiwan is also expected to gain greater participation in establishing information standards for global e-business activities, III President C.H. Cho (卓政宏) told reporters at a 2022 AFACT forum in Taipei held by his institute and the Commerce Development Research Institute.
Since AFACT was set up in the early 1990s as a regional partner of the United Nations Centre for Trade Facilitation and Electronic Business (UN/CEFACT), Taiwan has become one of its 20 members and is determined to continue to participate in both entities in a bid to keep abreast of U.N. matters, Cho said.
On its website, AFACT says its aim is to "guide, stimulate, improve and promote the ability of business, trade and administrative organizations from members, as well as to exchange products and relevant services effectively within AFACT community."
In July, AFACT's Steering Committee Mid-Term Meeting recognized Taiwan's long-term contribution to the organization and selected Taipei as the host of AFACT 2023, the III said.
Taiwan has also been appointed as the permanent secretariat of AFACT, the institute said.
According to Cho, many countries, including the United States, Japan, Singapore and New Zealand, have signed agreements on digital economy development, while the World Trade Organization has been pushing for e-commerce development.
Last September, Taiwan also applied to join the Comprehensive and Progressive Agreement for Trans-Pacific Partnership (CPTPP), which focuses on trade facilitation, customs procedures, and e-trade, Cho noted.
Those areas reflect the importance of the global digital economy, he said, noting that Monday's AFACT forum, held under the theme "Establishing Digital Communities in Asia-Pacific Region," discussed cross-border digital economy development.
Meanwhile, Minister Without Portfolio Audrey Tang (唐鳳), who will head the new Ministry of Digital Affairs with effect from Aug. 27, said at the forum that digital trade will be a major part of the agenda when negotiations open under the newly launched Taiwan-U.S. 21st Century Trade Initiative.
The initiative seeks to create a pathway for the U.S. and Taiwan to negotiate and sign a trade agreement, and the discussions are expected to range from digital trade and anti-corruption efforts to small and medium-sized enterprises, environmental protection, and non-market economies.