TSMC July sales hit new high, up over 6% from June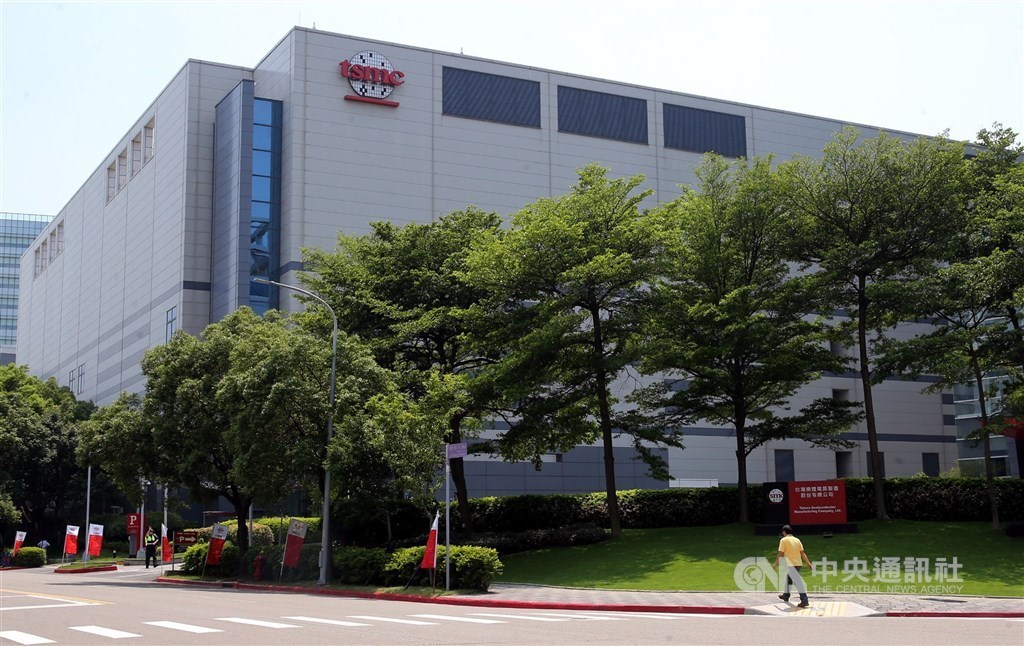 Taipei, Aug. 10 (CNA) Taiwan Semiconductor Manufacturing Co. (TSMC), the world's largest contract chipmaker, reported on Wednesday a new sales record in July, up more than 6 percent from a month earlier, despite worries over growing inventory in the global semiconductor industry.
With analysts attributing the growth to solid demand for chips made on TSMC's advanced processes, the chipmaker said in a statement that it posted NT$186.76 billion (US$6.23 billion) in consolidated sales in July, up 6.2 percent from June, and the July figure also exceeded the previous high of NT$185.71 billion recorded in May.
The July sales also soared by 49.9 percent from a year earlier, TSMC said.
While global demand for chips used in consumer electronics, such as PCs and smartphones, showed signs of weakening, analysts said, TSMC continued to benefit from its efforts in developing advanced processes including the 5 nanometer and 7nm processes to meet demand for emerging technologies such as high-performance computing devices and automotive electronics.
The 5nm process is the latest technology for TSMC to start commercial production. The chipmaker is set to kick off mass production of the 3nm process later this year, while developing the more sophisticated 2nm process.
In the first seven months of this year, TSMC's consolidated sales totaled NT$1.21 trillion, rising sharply by 41.1 percent from a year earlier.
Q3 forecast
In an investor conference held in mid-July, TSMC forecast its consolidated sales for the third quarter will range between US$19.8 billion and US$20.6 billion, with the median figure up 11.2 percent from the previous quarter.
Based on the forecast, analysts said it is possible for TSMC's consolidated sales to top NT$200 billion in August and September on the back of peak season effects.
According to TSMC, full capacity utilization is expected to continue for the rest of the year and its consolidated sales are expected to grow by 34-36 percent from a year earlier in the year.
In a meeting held Tuesday, board members of TSMC approved a capital appropriation plan for the chipmaker to spend about US$9.23 billion to develop its advanced, mature, and specialty processes.
TSMC has announced it would spend US$40 billion-US$44 billion in capital expenditure this year, a record high for the company, to develop advanced processes including the 2nm, 3nm, 5nm, and 7nm technologies.
TSMC Arizona
To meet fund needs for production expansion, the board meeting also approved a plan for TSMC to provide a guarantee to its 100 percent-owned subsidiary TSMC Arizona for the unit's U.S. dollar-denominated senior unsecured corporate bonds for an amount that will not exceed US$4 billion.
As for TSMC Arizona, the subsidiary is in charge of the chipmaker's US$12 billion investment to build an advanced wafer fab in the U.S. state of Arizona, which is scheduled to start production in 2024, using the 5nm process, with a monthly production capacity of 20,000 in the first stage.
In addition, the board meeting also approved a plan for TSMC to issue NT$2.75 per share in cash dividends on its earnings in the second quarter of this year, when the chipmaker raked in a historical high of NT$237.03 billion in net profit with earnings per share at NT$9.14.
According to TSMC, the ex-dividend date for the common shares is set for Dec. 15 before the cash dividends are distributed on Jan. 12, 2023.