Taiex plunges by over 400 points to fall below 14,900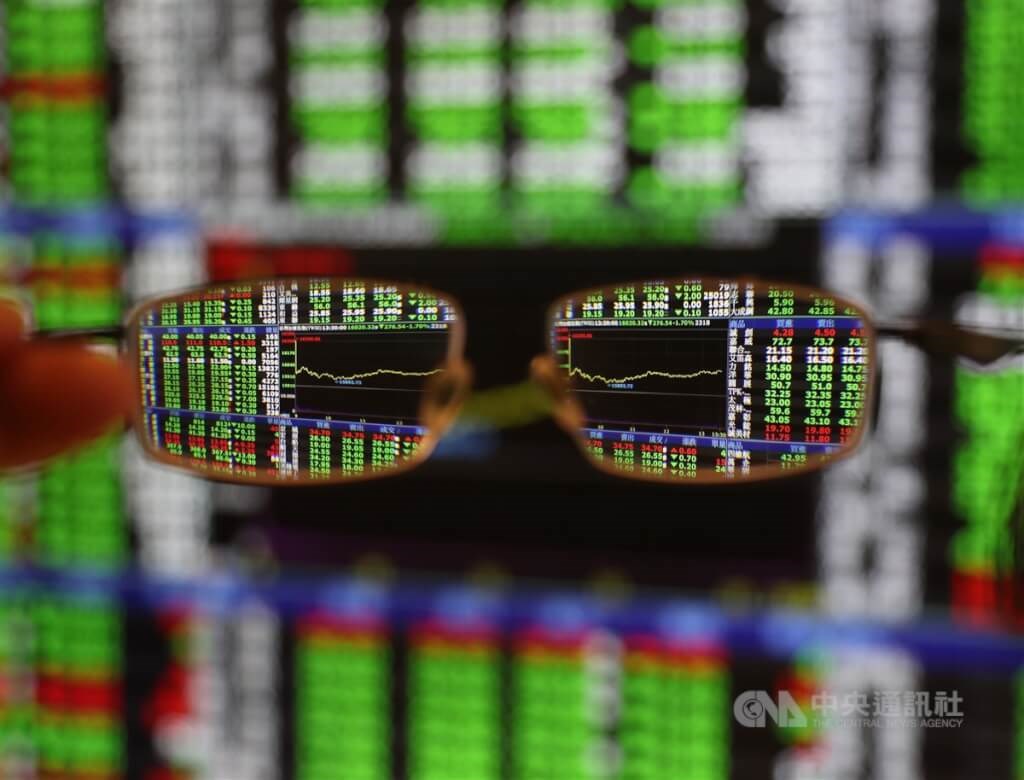 Taipei, June 30 (CNA) Taiwan's shares plunged by more than 400 points on Thursday, following steep losses on American markets overnight, with the major index of the country's stock market falling below 14,900 points.
With the Philadelphia Semiconductor Index in the United States having fallen sharply by 2.2 percent, the Taiex, the Taiwan Stock Exchange's benchmark weighted index, opened down by 93.21 points at 15,146.92 on Thursday and moved even lower during the day.
The Taiex ended down by 414.40 points, or 2.72 percent, at the day's low of 14,825.73. Turnover totaled NT$259.23 billion (US$8.71 billion), with the bellwether electronics sector leading the fall, shedding more than 3 percent.
The Taiex has lost 1,982.04 points in June and 2,867.74 points over the second quarter. For the first half of this year, the Taiex has shed a total of 3,293.11 points.
Electronic shares, including chipmaker Taiwan Semiconductor Manufacturing Co. (TSMC), were among the biggest losers on Thursday, falling by 3.2 percent.
TSMC, the most heavily weighted stock on the local market, dropped by 3.05 percent to close at the day's low of NT$476.00, its lowest in 19 months.
TSMC's losses contributed more than 125 points alone to the Taiex's decline, and pushed the company's market capitalization down by NT$388.9 billion to NT$12.34 trillion.
Another contract chipmaker, United Microelectronics Corp. (UMC), fell by 4.28 percent to end at NT$39.15, also a 19-month low.
Bucking the downward trend, Largan Precision Co., a supplier of smartphone camera lenses to Apple Inc., gained 1.47 percent to close at NT$1,725.00.
The old-economy sector also lost ground, falling by more than 2 percent, while the financial sector decreased by 2 percent.
According to the TWSE, foreign institutional investors sold a net NT$22.79 billion worth of shares on the main board Thursday.
As the index opened low and continued its downward trend, the fear of further losses was evident during Thursday's session, triggering selling pressure, according to equity market analyst Wang Chao-li (王兆立).
However, the index is likely to rebound from the deep dive in the near future, Wang added.
Following the crash in the stock market, Vice Finance Minister Juan Ching-hwa (阮清華), who serves as executive secretary of the National Financial Stabilization Fund Committee, said Thursday that the losses had indeed done damage to investor confidence.
However, Taiwan's economic fundamentals remain solid although investor confidence has been affected by factors such as inflation, interest rate hike, and supply chain issues, Juan stressed.
He said the committee would keep a close eye on the development of the local stock market before it convenes a regular meeting in mid-July to determine whether to make any further moves to help stabilize the market.
Meanwhile, in a statement issued Thursday, Taiwan Stock Exchange Corp. called on investors to look at the market rationally because most listed companies' fundamentals are stable.
It also attributed the recent fluctuations in the local stock market mainly to soaring global inflation, tight monetary policies adopted by central banks in many countries, and bottlenecks in global supply chains.