June 30 airfare adjustment to affect 70,000 passengers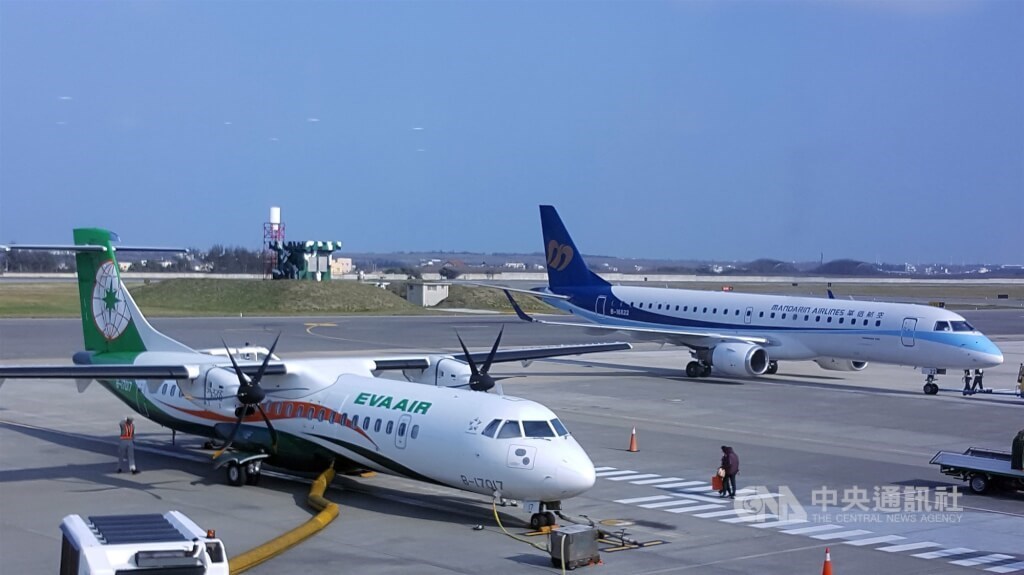 Taipei, June 27 (CNA) Domestic airline passengers with tickets for flights on and after June 30 will need to pay a price increase retroactively introduced by the Civil Aeronautics Administration (CAA) in response to rising aviation fuel costs.
In a statement Monday, the CAA said it had asked airlines to inform the 70,000 or so affected passengers who have already purchased tickets of the price changes via email, as well as by posting notices on their websites and at check-in counters.
However, the CAA said that the government would cover the cost of the price increase for residents living on offshore islands.
The CAA announced on June 1 that domestic airfares would be raised by an average of 4.8 percent from June 30, under a fare adjustment mechanism established in 2014 that allows airlines to adjust domestic ticket prices if average jet fuel increases over the preceding three months hit a threshold set by the agency.
Among Taiwan's 23 domestic flight routes, the Taipei-Kinmen route run by Mandarin Airlines will see the largest ticket price hike, rising 9.6 percent from NT$2,409 to NT$2,641 for a one-way fare.
The Taitung-Green Island route operated by Daily Air Corp. will see the smallest rise, increasing 2.7 percent from NT$1,100 to NT$1,130, the CAA said.
Since 2014, domestic airfares have been adjusted six times, including downward adjustments in March 2015, October 2015 and June 2020, as well as increases in July 2021 and April 2022, and the impending hike planned for June 30, according to the CAA.