CORONAVIRUS
/
Quanta halts production in Shanghai, putting MacBook supply at risk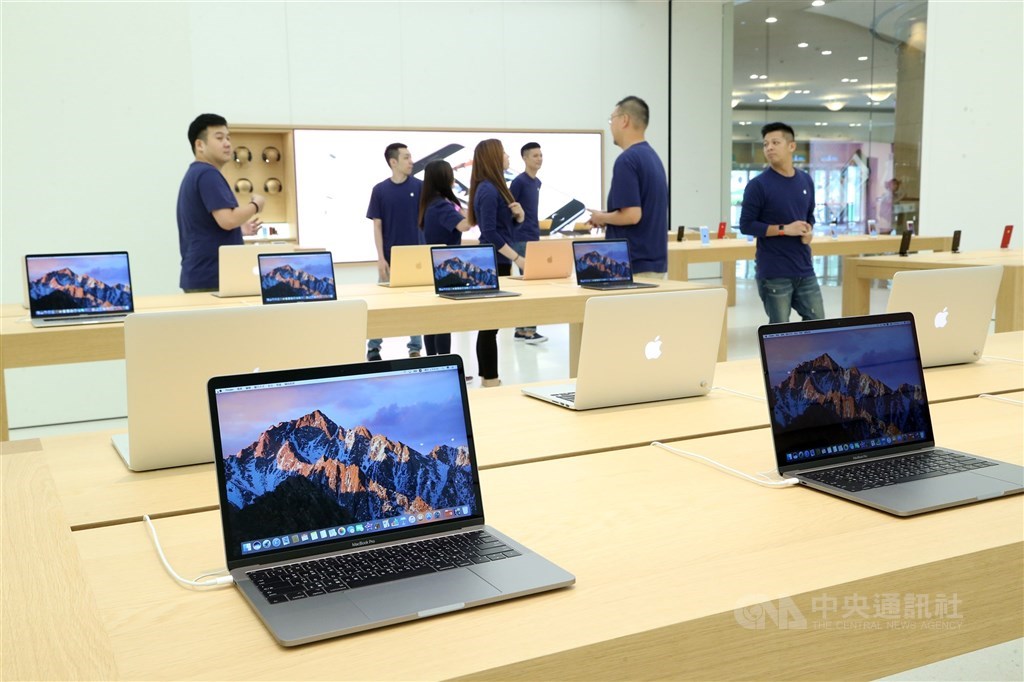 Taipei, April 13 (CNA) Taiwanese contract manufacturer Quanta Computer suspended its production lines in Shanghai on Wednesday due to a COVID-19 lockdown in the city, a move that market analysts said may significantly slow the supply of MacBook computers to Apple Inc.
Quanta said it had no clear idea of when its production facilities in Shanghai may reopen, as the closure was in line with mandatory COVID-19 prevention measures implemented by the local government.
Shanghai, a city of 25 million people, has been under a strict lockdown mandate since April 3, amid a surge in COVID-19 Omicron cases, although on Tuesday it eased some of the restrictions by designating three different zones -- lockdown zone, controlled zone and precautionary zone.
Commenting on the temporary closure of Quanta's production lines in Shanghai, Kuo Ming-chi (郭明錤) of China-based Tianfeng Securities Co., said it might mean a disruption of MacBook supply, as the Taiwanese company is "almost the sole" contract manufacturer of that product.
Constant production disruptions may also hurt supply chain resilience and consumer confidence in the long term, Kuo said.
The supply of Apple's iPhones and iPads, however, is not likely to be significantly affected right now by a halt in production at the plants of other Taiwanese contract manufacturers in China, Kuo said, naming Pegatron Corporation and Compal Electronics, which have factories in Shanghai and the neighboring Kunshan City.
Any production gap left by those two companies could be filled by another major Taiwanese contract manufacturer Hon Hai Precision Industry Co., as its factories in China are not in Shanghai or Kunshan, and it is therefore not hampered by lockdowns, he said.
According to Taipei-based market information advisory firm TrendForce Corp., limited manpower and logistics, along with suspended transportation options, mean that OEMs and ODMs like Pegatron and Compal have to rely on onsite inventory, which barely meets the needs of their production lines.
Even after the lockdowns in China are lifted, a short-term surge in finished product shipments and demand for material replenishment may result in Customs gridlocks, which may extend delivery delays, at least until the end of April, TrendForce said.
A total of 161 Taiwanese companies in Shanghai and Kunshan have had to suspend production, amid COVID-19 lockdowns, Taiwan's Financial Supervisory Commission said earlier this week.
On Wednesday, China's Taiwan Affairs Office spokesman Ma Xiaoguang (馬曉光) said the Chinese government was doing its best to reduce the impact of the lockdowns on Taiwanese businesses in China.
View All