Manufacturing sector shows stable growth for 5th straight month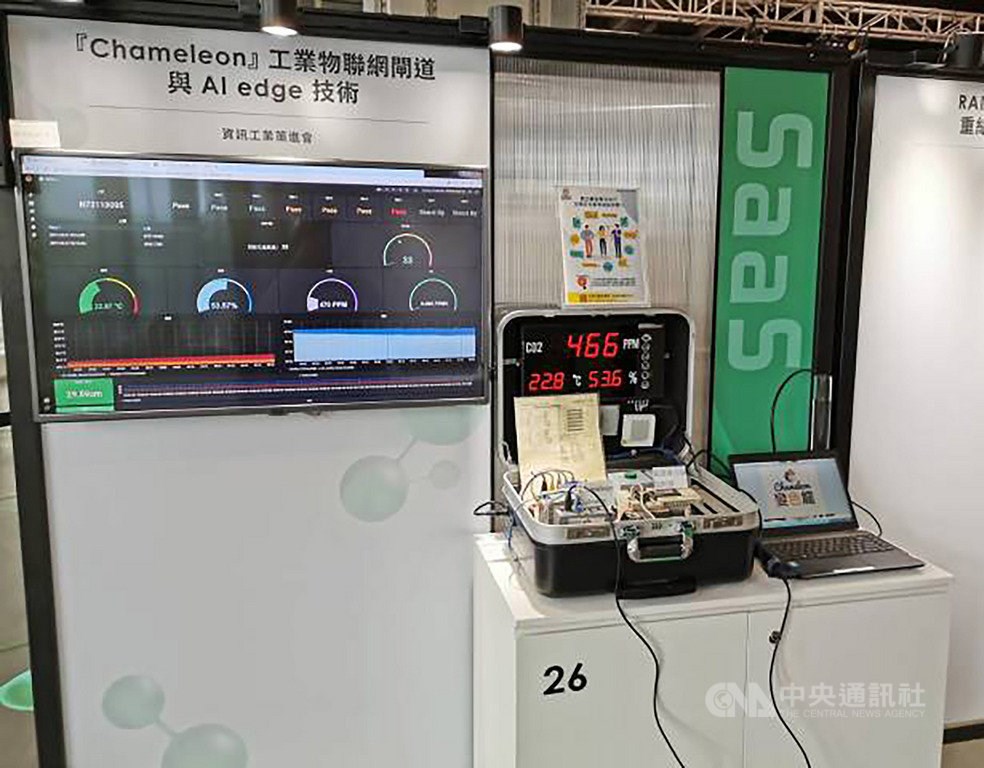 Taipei, April 2 (CNA) Taiwan's manufacturing sector experienced stable growth for the fifth consecutive month in February, as an index gauging the conditions in the sector flashed a "green light" at a time when the global economy continues to recover, according to the Taiwan Institute of Economic Research (TIER).
According to data compiled by TIER, one of the leading think tanks in the country, the composite index for the manufacturing sector rose by 0.92 points from a month earlier to 15.16 in February, the highest level in three months.
The think tank uses a five-tier system to assess economic activity in a given sector, with red indicating overheating, yellow-red indicating fast growth, green representing stable growth, yellow-blue signaling sluggish growth, and blue indicating contraction. The green light indicates a score between 13 and 16, while red indicates a score of 18.5 or higher, and blue represents a score of 10.5 or lower.
The increase in the February composite index mainly reflected an increase in the purchases of raw materials, with the sub-index on this, one of five in the index, rising by 1.17 points in February from the previous month, according to TIER.
Meanwhile, the sub-index on demand also moved higher by 0.39 points in February from a month earlier, while the sub-indexes on the general business climate and pricing fell by 0.59 and 0.06 points, respectively. In contrast, the sub-index on production costs stayed unchanged for the month.
Citing a survey conducted in February, TIER said 10.34 percent of the respondents had reported that their businesses had flashed a red light for the month, up from 2.56 percent in a similar poll in January, and 39.4 percent reported a yellow-red light for their businesses, up from 27.58 percent, while 23.75 percent said their businesses had flashed a green light, down from 34.72 percent.
Meanwhile, 18.98 percent of the respondents said their businesses had flashed a yellow-blue light in February, down from 28.61 percent in the January survey, while 7.54 percent of them said their businesses had flashed a blue light, up from 6.53 percent, TIER said.
Among individual industries, TIER said, the electronics component industry continued to benefit from tech innovations and digital transformation and saw their exports growing at a double-digit pace, but Russia's invasion of Ukraine had created uncertainty over the raw material supply for semiconductor firms.
After taking these factors into account, the electronics component industry flashed a green light for the fifth consecutive month in February, TIER said.
As for the machinery industry, TIER said, while semiconductor suppliers continued to expand production and demand for automation kept growing, an increase in raw material prices boosted the industry's production costs. As a result, the machinery industry continued to flash a yellow-blue light in February.
The base metal industry flashed a yellow-red light in February on the back of growing steel prices as many countries kicked off infrastructure projects, TIER said.
TIER advised paying attention to the impact of the war being waged by Russia against Ukraine on the global economy as economic sanctions imposed on Moscow have cut energy and agricultural supplies and pushed up inflationary pressure worldwide.
A spread of COVID-19 cases in China, the world's second-largest economy, which has responded by imposing lockdowns in major cities like Shanghai, is likely to send ripples through the global economy, added TIER.