Taiwan export orders for January set new high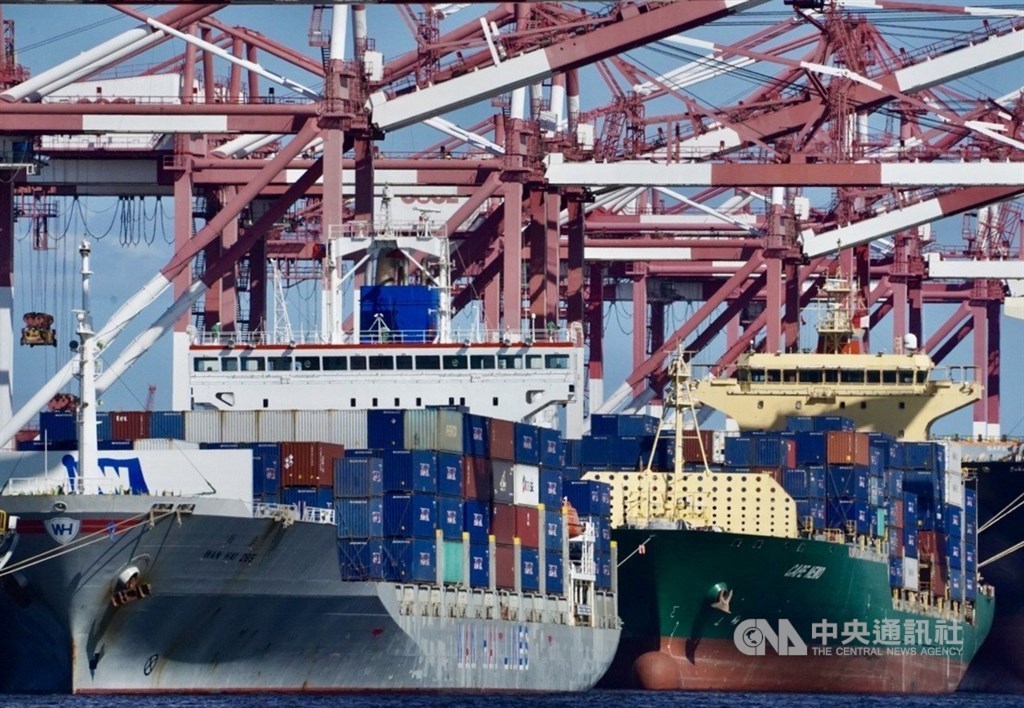 Taipei, Feb. 21 (CNA) Taiwan's export orders in January set a new high, growing 11.7 percent year-on-year to reach US$58.87 billion and marking a 23rd consecutive monthly rise, the Ministry of Economic Affairs said Monday.
Huang Yu-ling (黃于玲), director of the MOEA's Department of Statistics, attributed the growth to robust demand for new emerging technologies such as 5G, high-performance computing applications, and automotive chips, coupled with high demand for laptop computers that led to the growth in export orders for electronics and telecommunications products.
Looking at individual sectors, export orders for computers/telecommunications, electronics goods, basic metals, rubber/plastic, and chemical goods all posted record highs for the month of January, data showed.
Orders for electronics goods in January totaled US$19.22 billion, up by 13.5 percent from the previous year and marking the 24th consecutive month of double-digit growth, while orders for telecommunications products reached US$15.69 billion, a year-on-year increase of 3.9 percent that also represented a rise for the 16th month in a row.
Orders for optical devices grew annually by 0.4 percent to US$2.45 billion, rising for the 20th consecutive month, with Huang ascribing the increase to strong demand for panels for business and industry use. However, price drops in panels offset growth in the sector, she added.
Meanwhile, the basic metals, machinery, and rubber/plastic sectors also registered year-on-year growth of 36.1 percent, 10.1 percent, and 12.1 percent, respectively, while chemical goods grew by 32.2 percent year-on-year, data showed.
By region, orders from the United States, China, Hong Kong, and ASEAN member nations all set record highs for the month of January, with telecommunications products forming the bulk of these orders.
However, it is worth noting that orders placed by European countries in January shrank by 1.2 percent from a year earlier to US$11.31 billion, with orders for electronics goods sliding the most by US$520 million, or a 18.5 percent decrease. In contrast, orders for basic metals from Europe last month grew by 82.4 percent year-on-year to US$350 million.
According to Huang, that was because of reduced orders for TV panels from Europe and a higher comparison base due to the delayed rollout of cellphones last year.
Demand for automobile chips and electronics products will remain strong this year, although export order growth for telecommunications equipment or as a whole will slow because the COVID-19 pandemic is gradually being brought under control and because of a higher comparison base recorded last year, Huang predicted.
She also forecast that export orders for Taiwan in February would increase by 5.6-9.2 percent annually to hit between US$45-US$46.5 billion.