Furloughed workers fall over 6,000 as service sector improves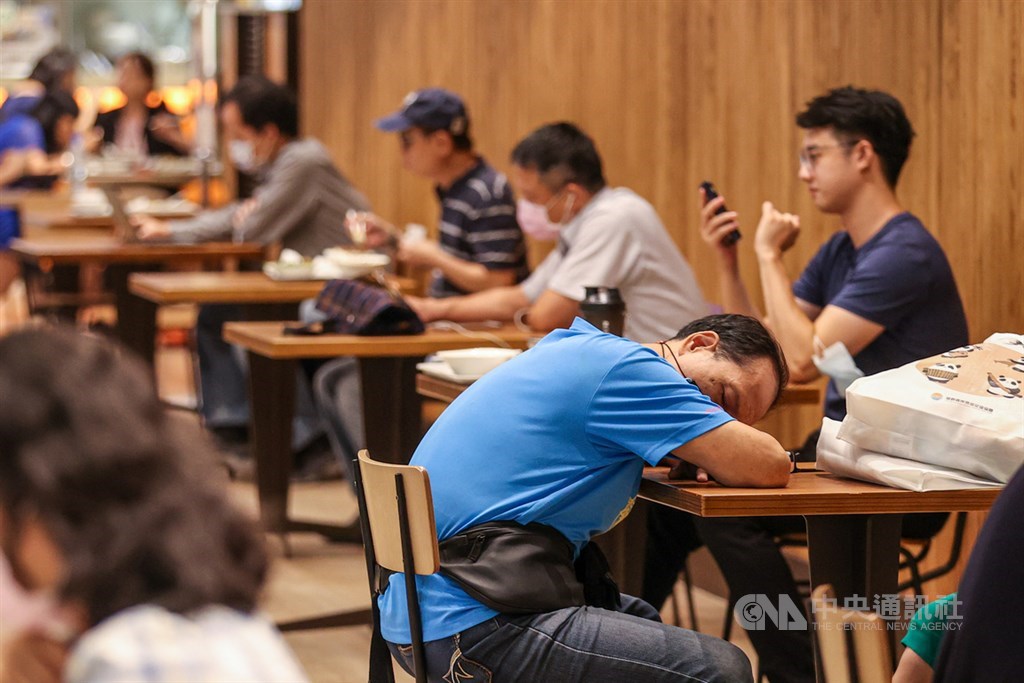 Taipei, Dec. 8 (CNA) The number of workers on formal furlough programs in Taiwan fell more than 6,000 in one week to below 20,000 as the service sector improved further amid eased concerns over domestically transmitted COVID-19 cases, the Ministry of Labor (MOL) said Wednesday
Data compiled by the MOL showed the number of workers who agreed to take unpaid leave fell to 19,035 as of Dec. 7, down by 6,192 from the previous report released on Dec. 1.
Meanwhile, the number of companies with furlough programs in place also fell by 580 from a week earlier to 2,455,the data indicated.
Huang Wei-chen (黃維琛), director of the MOL's Department of Labor Standards and Equal Employment, told reporters that on the back of growing consumption, there were businesses, ranging from large wedding banquet providers and hotel chains to small lodging and restaurant operators, that terminated unpaid leave programs in the week.
As of Dec. 7, the number of furloughed workers in the lodging and food/beverage industry fell by more than 3,000 from a week earlier to 3,121, the MOF said.
In addition, the number of employers in the sector with unpaid leave programs also fell to 215 from 370 in the week, the MOF added.
In the retail/wholesale industry, the number of furloughed workers dropped to 1,580 as of Dec. 7 from 2,574 a week earlier, also a reflection of recovering domestic demand, while the number of employers implementing unpaid leave programs in the industry fell from 141 to 101.
However, there were only minor changes in the support services industry, which is largely made up of travel agencies, with the number of furloughed workers still topping 9,000 as of Dec. 7, accounting for almost 50 percent of the total in the country, the MOF's data showed.
As of Dec. 7, the number of workers on unpaid leave in the sector stood at 9,346, compared with 9,586 a week earlier.
Huang said it is unlikely the support services industry will make any breakthrough in employment with tight border control still in place.
As for the manufacturing sector, the MOL said, the number of furloughed workers rose by almost 700 in one week to 2,028.
Huang said the increase came after an airline catering service provider, which is categorized as belonging to the light manufacturing sector, implemented a furlough program in the week due to current tight border controls.
The ministry updates its furloughed worker data on the 1st, 8th, 16th, and 24th of every month. However, these numbers only cover unpaid leave plans put in place by companies that are reported to the ministry.
Most of the enterprises implementing furlough programs are small firms employing fewer than 50 people.
These unpaid leave programs typically last for less than three months and involve employees taking five to eight days of unpaid leave per month, according to the MOL.