Asustek ranks as most valuable brand in Taiwan: MOEA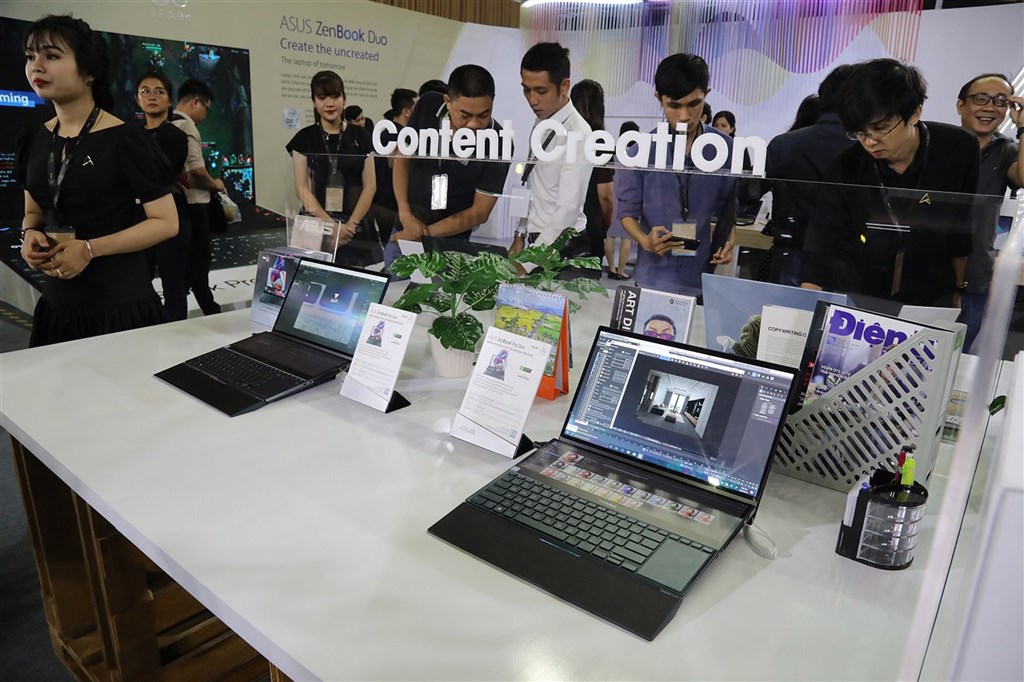 Taipei, Dec. 2 (CNA) Asustek Computer Inc., one of Taiwan's leading PC companies, is the country's most valuable brand this year after earning top place in the 2021 Best Taiwan Global Brands survey, the Ministry of Economic Affairs (MOEA) said Thursday.
Citing the survey, the MOEA said the brand value of Asustek rose 23 percent from a year earlier to US$1.87 billion, replacing Trend Micro Inc., a leading global information security solution provider, as No. 1. Asustek had finished second to Trend Micro in last year's rankings.
Trend Micro saw its brand value rise 13 percent from a year earlier to US$1.84 billion for second place in the rankings.
Asustek got a boost from the booming global stay-at-home economy amid COVID-19, as higher PC demand resulted in a rise in its global shipments, according to market analysts.
The MOEA had announced the annual top 20 Taiwanese brands by value since 2003 before expanding the number of brands to 25 last year. This year, the ministry continued to commission the Taiwan Institute of Economic Research and the U.K.-based brand consultancy firm Interbrand to conduct the brand survey.
As the Taiwanese brand rankings are based on the same standards that Interbrand uses to assess big foreign brands, this approach is expected to help Taiwanese brands adapt to international standards, according to the MOEA.
In 2021, the aggregate value of the top 25 brands reached US$11.71 billion, up 13 percent from a year earlier.
The MOEA said the growth was the highest in 10 years, although the global economy has been affected by the COVID-19 pandemic and geopolitical tensions.
Among this year's top 25 brands, consumer electronics suppliers, sports equipment makers, and healthcare firms mostly enjoyed double-digit growth in their brand value, the Industrial Development Bureau (IDB) under the MOEA said.
In particular, strong global demand for consumer electronics devices led to an increase in the brand value of tech companies including Asustek and its rival Acer Inc. (No. 8, brand value at US$536 million), as well as gaming PC vendor Micro-Star International Co. (No. 18, US$172 million), and USB flash drive supplier ADATA Technology Co. (No. 20, US$86 million), according to the IDB.
After Asustek and Trend Micro, food conglomerate Want Want Holdings Ltd. came in third, commanding US$1.096 billion in brand value, followed by bicycle brand Giant Group (US$670 million), industrial computer supplier Advantech Co. (US$632 million), smartphone chip designer MediaTek Inc. (US$594 million), Cathay Financial Holding Co. (US$563 million), Acer (US$536 million), CTBC Financial Holding Co. (US$522 million), and bicycle vendor Merida Industry Co. (US$448 million).
Among the top 25, the MOEA said, MediaTek posted the highest growth of 42 percent in its brand value in 2021, enabling it to vault to sixth place from ninth in 2020, while ADATA saw its ranking rise to 20th, up three spots from a year earlier, after its brand value soared 41 percent.
Motherboard and server supplier Gigabyte Technology Co. and bicycle chain maker KMC International Inc. were included in the top 25 for the first time, ranking 23th and 24th, respectively, in 2021.
Minister of Economics Affairs Wang Mei-hua (王美花) said the government will continue to lend support to Taiwanese enterprises to help them explore the global market.