Hon Hai's IC packaging, testing plant in Qingdao starts production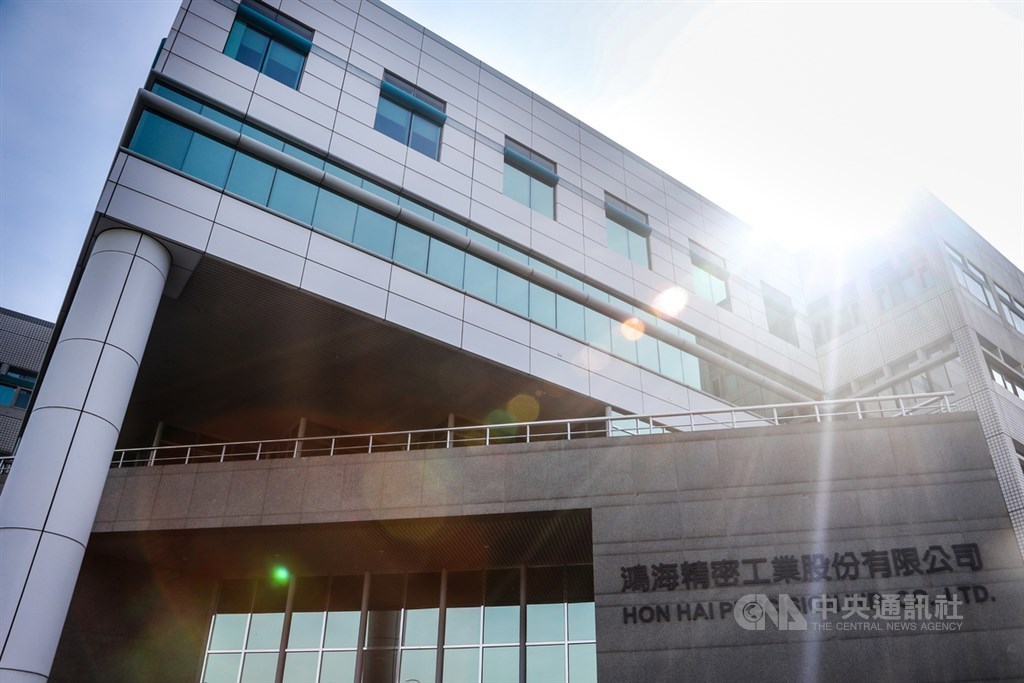 Taipei, Nov. 27 (CNA) A new integrated circuit packaging and testing factory in Qingdao, China, opened by Taiwan-based manufacturing giant Hon Hai Precision Industry Co., started production on Friday.
According to Hon Hai, also known as Foxconn on the global market, the factory located in the Qingdao West Coast New District of Shandong province, is expected to roll out 30,000 units a month after reaching mass production.
It is Hon Hai's first IC packaging and testing plant in China.
Construction of the Qingdao plant began in July 2020 and it only took Hon Hai 18 months to build the factory and get it ready for production as the company intensifies efforts to develop its semiconductor business.
Industrial sources said the Qingdao production site is a completely automated "lighthouse factory."
The term "lighthouse factories" refers to production plants that have adopted four industrial revolution technologies, including artificial intelligence (AI) and the Internet of Things (IoT), in their daily operations based on the definitions by the World Economic Forum (WEF).
Hon Hai currently runs a joint subsidiary in Qingdao, capitalized at 508 million Chinese yuan (US$79.48 million) to push for IC packaging and testing services. Chen Wei-min (陳偉銘), vice president of Hon Hai's semiconductor operations, called the S sub-group, serves as the chairman of the subsidiary.
In August, Chen told CNA that the Qingdao plant aims to develop the high-end wafer level package (WLP) and testing services. Chen added that products from the Qingdao plant will be shipped to Chinese clients as well as Taiwanese clients with operations in China.
For the Qingdao plant, Hon Hai is investing 1 billion yuan to develop advanced high-tech IC packaging and testing technologies, targeting clients in emerging areas such as 5G and AI, the sources said.
Hon Hai has intensified efforts in recent years to carry out its "3 plus 3" initiative, designed to diversify its product mix and boost profit margins.
The "3 plus 3" initiative refers to three emerging industries -- electronic vehicles, robotics and digital health care -- that are being developed through the application of artificial intelligence, semiconductor and communication technologies.
The company has its own 8-inch wafer fab, and it has acquired a 6-inch wafer fab from Macronix International Co. since August. The newly acquired plant is scheduled to start production in the first half of 2022.
Hon Hai's semiconductor division is expected to generate about NT$70 billion (US$2.52 billion) in sales a year at present and rise to above NT$100 billion in 2023.