Taiwan eyeing expanded trade with Lithuania amid growing ties: TAITRA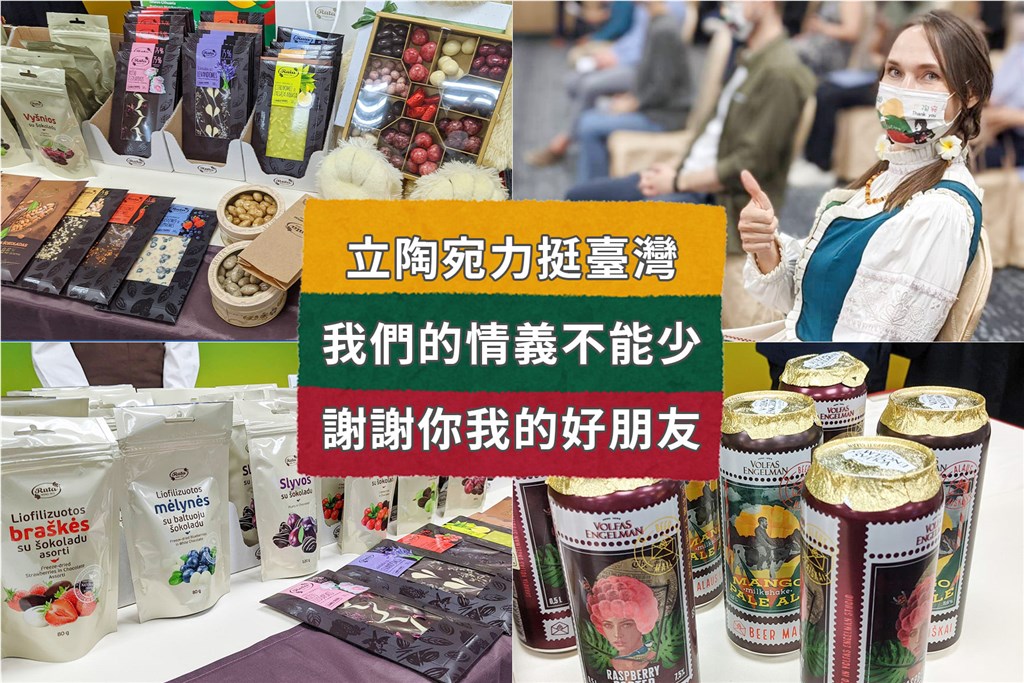 Taipei, Sept. 15 (CNA) Taiwan is looking to step up its trade relations with Lithuania, particularly in the fields of agriculture and technology, the Taiwan External Trade Development Council (TAITRA) said Wednesday.
Commenting on a Taiwan-Lithuania sourcing meeting held online during the day, TAITRA Chairman James Huang (黃志芳) said the two sides are hoping to expand their trade volume and diversity, as they build closer ties.
Lithuania has a competitive agricultural industry, known for products such as chocolates and beer, and also has great strengths in the areas of laser and financial technologies, Huang said.
TAITRA, which hosted the sourcing meeting, will be working to promote high-quality food from Lithuania, in line with the focus by the two sides on expanding bilateral agricultural trade, he said.
About 60 business matchmaking discussions between 24 Lithuanian food companies and their Taiwanese counterparts were held during the meeting, Huang said.
The Taiwan participants, including representatives from retailers PX Mart and Carrefour, said they will consider starting with imports of Lithuanian chocolates and alcoholic drinks.
Lithuania exported US$20 million worth of agricultural and other food products to Taiwan last year, while it imported machinery and information technology products from Taiwan valued at US$75 million, according to Huang.
"I am confident that not just agricultural products, but the overall volume and value of Taiwan's imports (from Lithuania) will grow," Huang said.
Kung Ming-hsin (龔明鑫), chief of Taiwan's National Development Council, is scheduled to lead a trade delegation to Lithuania next month, the Ministry of Foreign Affairs said Tuesday.
Relations between Taiwan and Lithuania have been growing since the Baltic state donated 20,000 doses of the AstraZeneca COVID-19 vaccine to Taiwan earlier this year. The two countries also plan to set up reciprocal representative offices later this year.