CORONAVIRUS
/
China Airlines, EVA Air to adopt IATA Travel Pass on trial basis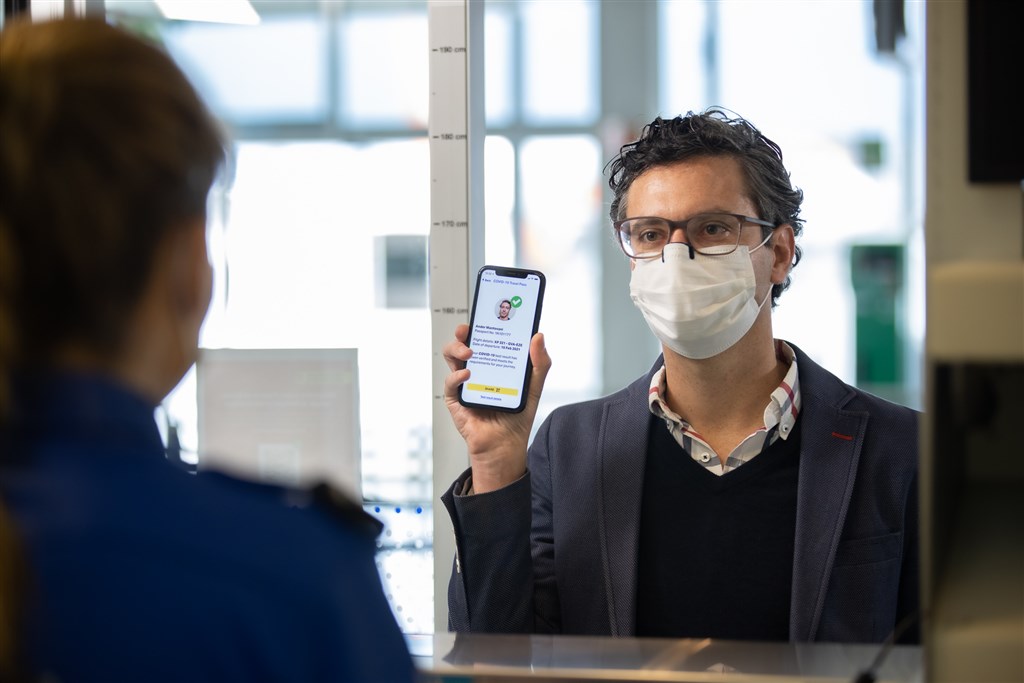 Taipei, Aug. 17 (CNA) Taiwan's two major international carriers, China Airlines (CAL) and EVA Airways, said Tuesday that they will soon begin using an international digital health verification app on a test basis on selected routes, as part of their COVID-19 prevention measures.
The IATA Travel Pass, which was developed by the International Air Transport Association, is a mobile app that helps travelers store and manage their verified certifications for COVID-19 tests and vaccines, the airlines said.
The app also provides passengers with information on what tests, vaccines and other measures they will require prior to travel, the airlines said.
The stored digital information on COVID-19 vaccines and tests can easily be presented at airports, at a time when border controls have been tightened due to the COVID-19 pandemic, according to the airlines.
CAL said it will begin use of the IATA Travel Pass on a trial basis from Aug. 30, for passengers on flights returning to Taiwan from Singapore; Vancouver, Canada; Frankfurt, Germany; London, the United Kingdom; and the American cities of Los Angeles, Ontario, San Francisco, and New York.
"This service will expedite the check-in process, reduce unnecessary human contact, and provide passengers with greater peace of mind during their flight," CAL said in a statement.
EVA Air, meanwhile, said it will test the use of the app on its flights from Paris to Taiwan Taoyuan International Airport, starting in September.
"As we learn to live with COVID, tools such as the IATA Travel Pass will become critical," the airline said in a statement, adding that more than 70 airlines worldwide are currently using the app on a trial basis.
EVA Air said digital health verification apps are convenient tools that give border control officials direct access to passengers' COVID-19 test results and help reduce human error and unnecessary interaction between people, at a time when proof of COVID-19 vaccination and negative test results are becoming required travel documents.
To participate in the trial run, passengers will need to download the app from the App Store or Google Play, and when they go to a participating hospital to take a COVID-19 PCR test, an electronic copy of the results can be stored on the IATA Travel Pass, which can then be presented at the airport, the airlines said.
In Taiwan and the United States, however, passengers should also be prepared to present the hard copy of their PCR test results at the airport, on request, the airlines said.
View All