Taiwan approves TSMC's plan to expand Nanjing, China chipmaking plant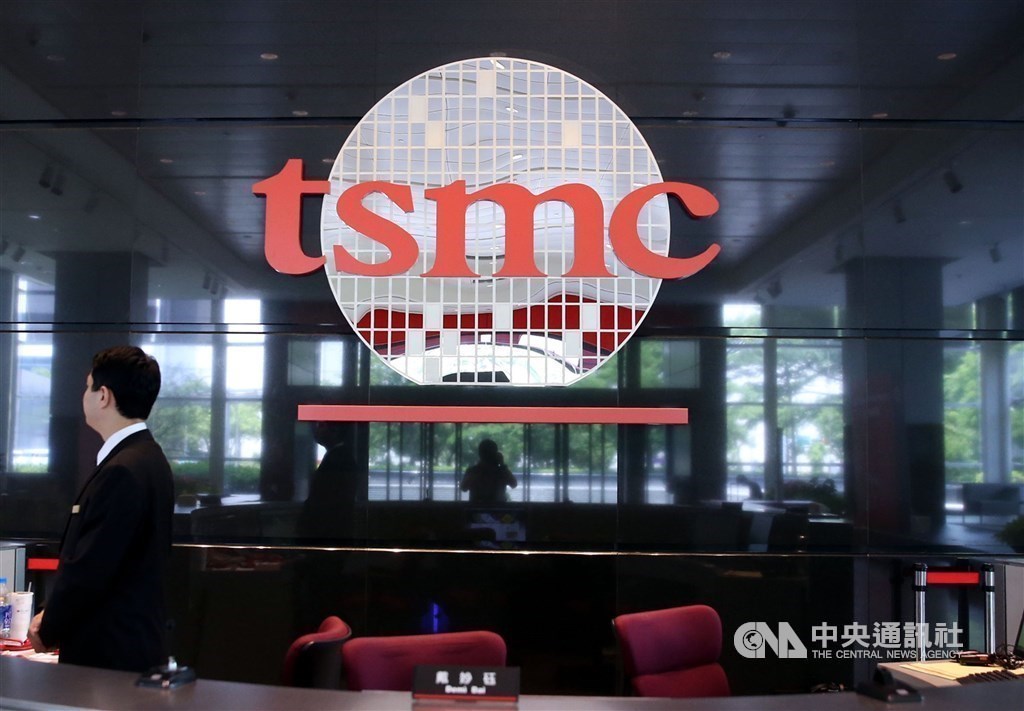 Taipei, July 30 (CNA) A plan by the world's largest contract chipmaker, Taiwan Semiconductor Manufacturing Co. (TSMC), to expand production in its plant in China's Nanjing City has been approved by the Investment Commission under Taiwan's Ministry of Economic Affairs.
The commission said TSMC's Nanjing expansion plan secured a greenlight because the investment will come from the chipmaker's earnings made from the China plant, instead of from the company's other funding sources, so it is not expected to impact its paid-in capital.
In addition, the commission said TSMC has pledged to invest NT$600 billion (US$21.43 billion) to NT$650 billion in Taiwan to create more jobs here over the next three years, and it has also made efforts to protect intellectual property to prevent confidential business information from being leaked.
In response to the approval, TSMC said production in the expanded plant in Nanjing, which will use the mature 28 nanometer process, is scheduled to start in the second half of 2022.
In April, a special TSMC board meeting approved a capital expenditure plan for the Nanjing plant, which would allow the chipmaker to invest US$2.89 billion to expand the production site, and produce chips using 28nm technology.
According to TSMC, after production in the expanded plant begins in the second half of 2022, the monthly capacity is expected to hit 40,000 units per month by mid-2023.
The plan to expand the Nanjing plant came at a time when the global auto industry is suffering a shortage in automotive electronics chips.
In February 2016, TSMC secured approval from Taiwan's government to spend US$1 billion to set up a 12-inch wafer plant in Nanjing using its 16nm process.
According to TSMC's financial data, the Nanjing plant proved profitable in 2019, when it posted more than NT$12 billion in net profit, but the figure accounted for less than 3 percent of the chipmaker's total.
Earlier this month, international news media reported the United States had expressed concerns over TSMC's planned production expansion in Nanjing, saying the investment in China will likely help Beijing, which aims to build its own semiconductor industry.
Industrial sources, however, said TSMC and the U.S. later reached a consensus on the Nanjing expansion plan since the production site also provides chips to several American clients.
Meanwhile, Taiwan's Environmental Protection Administration has approved an environmental impact assessment from TSMC for its project to build an advanced 2nm wafer plant in Baoshan Township, Hsinchu County, in northern Taiwan.
TSMC said the company will devote itself to green manufacturing in the Baoshan plant to protect the environment.
In addition to the planned Baoshan production site, TSMC is also building a facility, also in Hsinchu, as a research and development base for the 2nm process. Construction of the R&D base is scheduled to be completed later this year.
The 5nm process is the latest technology TSMC has started mass production on since the second quarter of last year.
The chipmaker is also developing more advanced 3nm and 2nm processes. Production on the 3nm process is scheduled to begin in 2022 in Tainan, southern Taiwan.