CORONAVIRUS
/
Hundreds of Taiwanese booking vaccine tourism trips to Guam: agency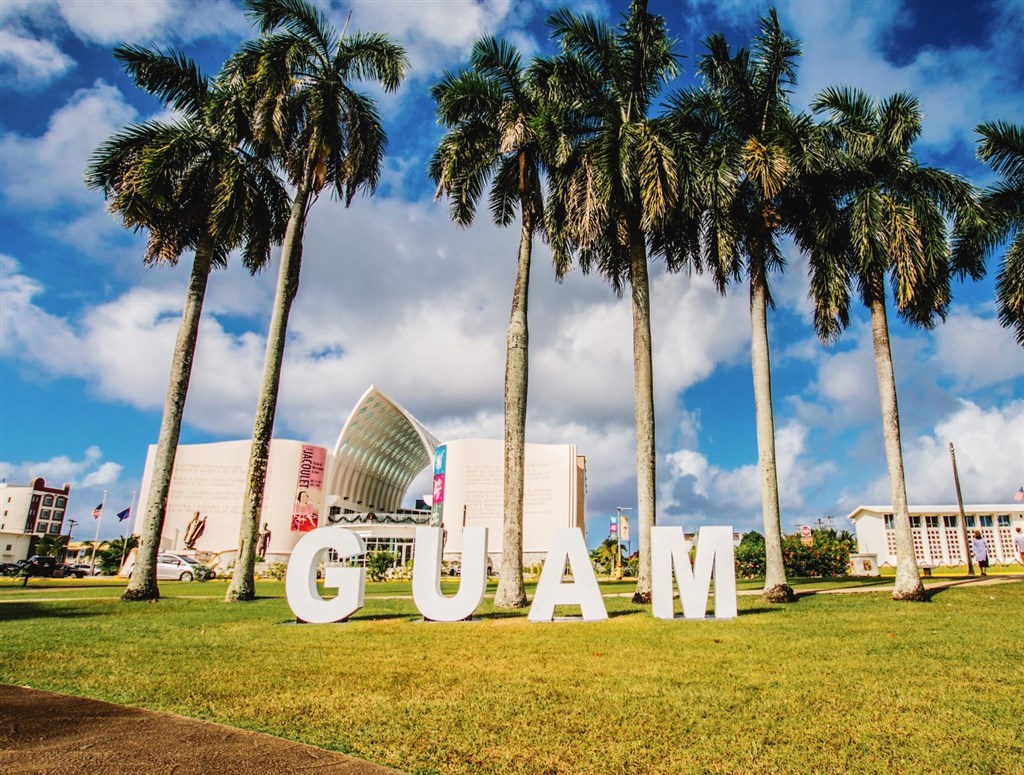 Taipei, July 1 (CNA) A major travel agency in Taiwan said Wednesday that it has been selling hundreds of tours to Guam, as people are taking advantage of the American territory's offer to vaccinate tourists against COVID-19.
With Taiwan still struggling to procure an adequate supply of COVID-19 vaccines, the vaccination and vacation (Air V&V) offer by Guam has attracted strong interest among travelers in Taiwan, with at least two flights already fully booked, Lion Travel general manager Andy Yu (游國珍) said.
As of Wednesday, Lion Travel had sold about 600 five-day package tours to Guam, and two of the biweekly flights to that destination were fully booked, Yu said.
The Lion Travel package deals, however, do not include ground tours nor do they cover the cost of the three COVID-19 tests and two vaccine shots, which total US$880 per person under Guam's Air V&V program, he said.
Customers who wish to be vaccinated in Guam must arrange that with the authorities there, Yu said, adding that Lion Travel would not accept responsibility for any medical issues that occur after vaccination.
Guam, a U.S. island territory in the northern Pacific Ocean, launched its Air V&V program in June in a bid to revive its tourism industry, saying participants can choose between the Pfizer, Moderna and Johnson & Johnson vaccines.
Shortly after the program was announced, there was a flurry of interest among travelers in Taiwan, but that has fallen off somewhat since the Taiwan government last week prohibited home quarantine for returning travelers and mandated that they must stay in government centers or designated hotels for the 14-day period, according to Yu.
Due to that regulation, some Lion Travel customers have canceled their bookings for travel to Guam because they do not want to pay the quarantine costs upon return to Taiwan, he said.
That has been mitigated to some extent, however, as the Guam government decided Wednesday to exempt visitors from quarantine, effective July 4, once they can present a valid negative COVID-19 test result, Yu said.
The new policy allows for shorter visits to Guam, where 75.2 percent of adults had been fully vaccinated against COVID-19, according to the government there.
In Taiwan, Lion Travel is working to devise different packages for travel to Guam for vacation and vaccination, Yu said, projecting that his company could generate about NT$100 million (US$3.57 million) in revenue from those deals.
In addition to its five-day packages, Lion Travel is now selling 22-day tours to Guam, he said.
According to the Guam Visitors Bureau, eligible travelers can obtain a COVID-19 vaccine shot the day after their arrival and freely tour the country after that.
Meanwhile, online booking platforms, such as KKDay Co. and ezTravel Co., are anticipating a rise in the number of Taiwanese traveling abroad soon for short vaccinations and booking quarantine hotels on their return.
The two companies said they are offering special discounts and one-on-one consultations to help travelers book quarantine hotels in Taiwan.
View All