Taiwan shares edge higher, but early tech gains lost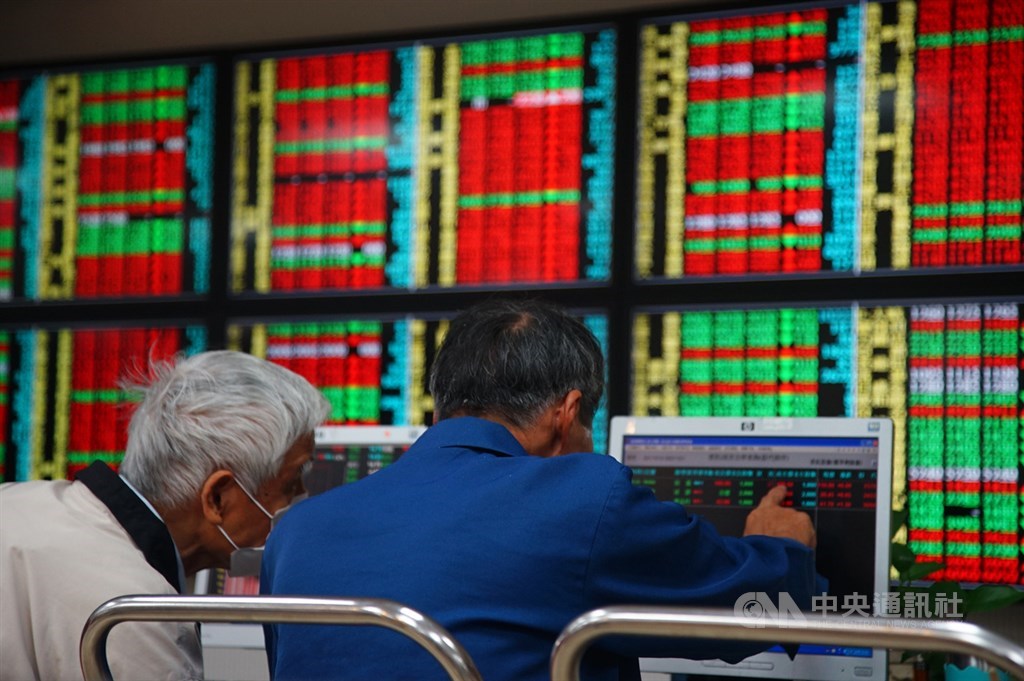 Taipei, June 22 (CNA) Shares in Taiwan closed slightly higher Tuesday as many large cap stocks gave up early gains amid lingering concerns that interest rates will be increased in the United States sooner than expected, dealers said.
While the bellwether electronics sector came off a high, buying continued to focus on select old economy stocks in the shipping and steel sectors, which outperformed the broader market, they said.
The Taiex, the Taiwan Stock Exchange's (TWSE) benchmark weighted index, ended up 12.57 points, or 0.07 percent, at the day's low of 17,075.55, off a high of 17,270.47. Turnover totaled NT$545.29 billion (US$19.51 billion).
The market opened up 0.58 percent and soon rose to the day's high on buying sparked by a strong rebound on U.S. markets, where the Dow Jones Industrial Average rose 1.76 percent and the S&P 500 index rose 1.40 percent overnight, dealers said.
But large cap tech stocks, in particular in the semiconductor sector, then came under selling pressure, and the selling spread to other tech stocks in the PC sector, eroding the sector's earlier gains by the end of the session, dealers said.
The electronics sector fell 0.56 percent to close at 804.22, off a high of 816.30, and the semiconductor sub-index ended down 0.85 percent.
"Despite a significant rebound on U.S. markets overnight, fears of a rate hike by the U.S. Fed remained in place after the bank's recent hawkish tone," Mega International Investment Service Corp. analyst Alex Huang said.
"It was no surprise that many investors tended to lock in their initial gains, especially for tech heavyweights, once the Taiex breached the 5-day moving average of 17,239," Huang said.
"Today's gains were just a weak technical rebound," Huang said, after the Taiex fell 1.48 percent Monday.
Contract chipmaker Taiwan Semiconductor Manufacturing Co. (TSMC) fell 0.86 percent to close at NT$578.00, off a high of NT$588.00.
"The market is worried that TSMC will see its profit margins hurt by massive capital expenditure this year," Huang said. "Judging from the performance of its shares, those concerns continued to affect the stock."
TSMC's American depositary receipts fell 1.42 percent on the U.S. markets on Monday, while the Philadelphia Semiconductor Index rose 0.61 percent.
The selling in TSMC was seen in other semiconductor stocks.
United Microelectronics Corp., a smaller Taiwan-based contract chipmaker, closed 0.39 percent lower at NT$51.00, and smartphone chip designer MediaTek Inc. fell 1.63 percent to close at NT$903.00 in the wake of a slowdown in China's smartphone market.
Bucking the downturn in the semiconductor industry, dynamic random access memory chip supplier Nanya Technology Corp, rose 0.67 percent to close at NT$75.20.
Huang said PC and flat panel suppliers makers also failed to sustain their earlier gains.
Among them, PC brand Asustek Computer Inc. fell 2.09 percent to close at NT$375.00, off a high of NT$388.00, and contract notebook computer maker Quanta Computer Inc. lost 1.03 percent to end at NT$86.20, off a high of NT$87.20.
Flat panel maker AU Optronics Corp. rose 1.73 percent to close at NT$23.50, off a high of NT$24.15, and rival Innolux Corp. added 0.48 percent to end at NT$20.85, off a high of NT$21.45.
"The silver lining was that rotational buying continued to shore up select old economy stocks. Today, the steel sector was highlighted in the highly liquid market," Huang said.
Yieh Hsing Enterprise Co., Chung Hung Steel Enterprise Corp. and Kao Hsing Chang Iron & Steel Corp. rose by the maximum 10 percent to close at NT$15.20, NT$51.70 and NT$20.00, respectively.
China Steel Corp., the largest steel maker in Taiwan, rose 5.39 percent to end at NT$36.15.
The transportation sector was boosted by stronger shipping stocks, and bulk cargo shippers attracted most of the attention, Huang said.
Among them, Sincere Navigation Corp. and Chinese Maritime Transport Ltd. jumped 10 percent to end at NT$39.90 and NT$29.30, respectively.
Buoyed by gains in banking stocks on U.S. markets overnight, the local financial sector rose 0.76 percent. Fubon Financial Holding Co. closed 1.00 percent higher at NT$70.70, and Cathay Financial Holding Co. gained 1.15 percent to end at NT$52.60.
"The Fed's attitude is expected to continue to dictate global markets so we have to pay close attention to a U.S. congressional hearing with Fed Chair Jerome Powell later today," Huang said.
According to the TWSE, foreign institutional investors sold a net NT$11.14 billion in shares Tuesday.